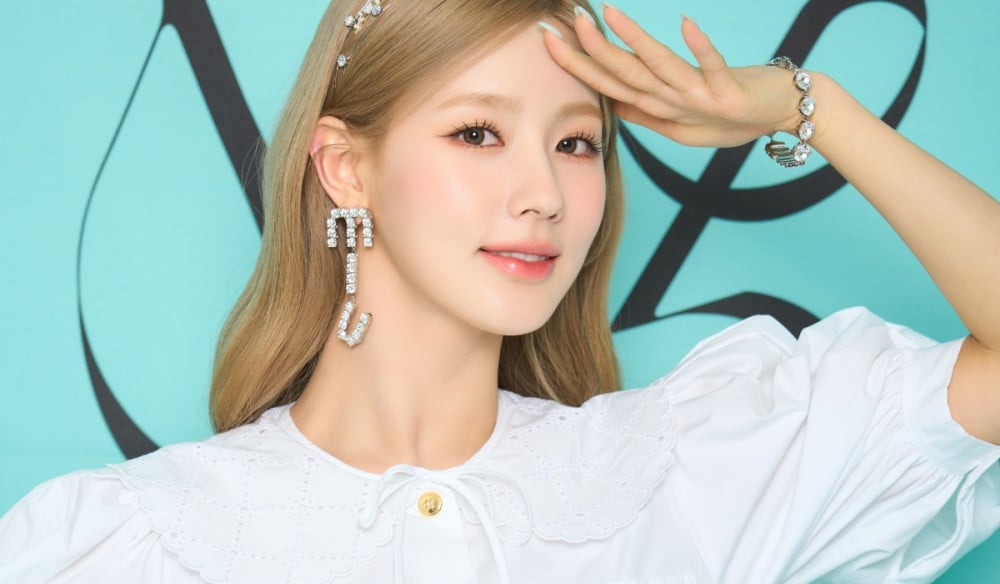 Miyeon has officially kicked off her first activities as a solo artist.
On April 26 KST, the
(G)I-DLE
main vocalist became the third member of the group to make a solo debut with her first solo mini-album '
MY
,' also welcoming the press to an exclusive pre-release showcase to discuss the new album and give the media their first listen to its title track "
Drive
."
While many would assume that preparing for her solo debut while working on a (G)I-DLE comeback would be challenging, Miyeon assured reporters that it was much easier than it seems, stating,
"'MY' was worked on little by little during (G)I-DLE's hiatus, so there weren't really any difficulties. I think I had fun preparing 'MY' because it was a new challenge for me.
As opposed to one that was quickly put together, it's an album I've been preparing for a long time, so I was able to do so in a fun and exciting way, like solving a puzzle piece by piece."
One reporter asked if she felt any additional pressure preparing for her debut considering she is a group's main vocalist. Miyeon responded that she felt pressure not because she is the main vocalist, but because she is a member of (G)I-DLE.
"As a member of (G)I-DLE, I tried to show a side of me others can be proud of," she explained, referring to Yuqi and Soyeon's solo music as a certain level of quality she wanted to achieve. "I think that I felt an excitement to show off a new side of me more than I felt any pressure."
During the event, Miyeon also took a moment to express her gratitude to the other (G)I-DLE members. Not only did groupmate Yuqi write the B-side track "Sonagi" as a gift to her, but the other members also offered her some help during the album preparation process.

"The members helped me out a lot, even in choosing songs," she confessed. "They were always giving compliments about how pretty they were. The members also really liked the title song, sang along to it, and monitored [my album progress]."

Meanwhile, fans can check out the music video for Miyeon's debut single "Drive" here.