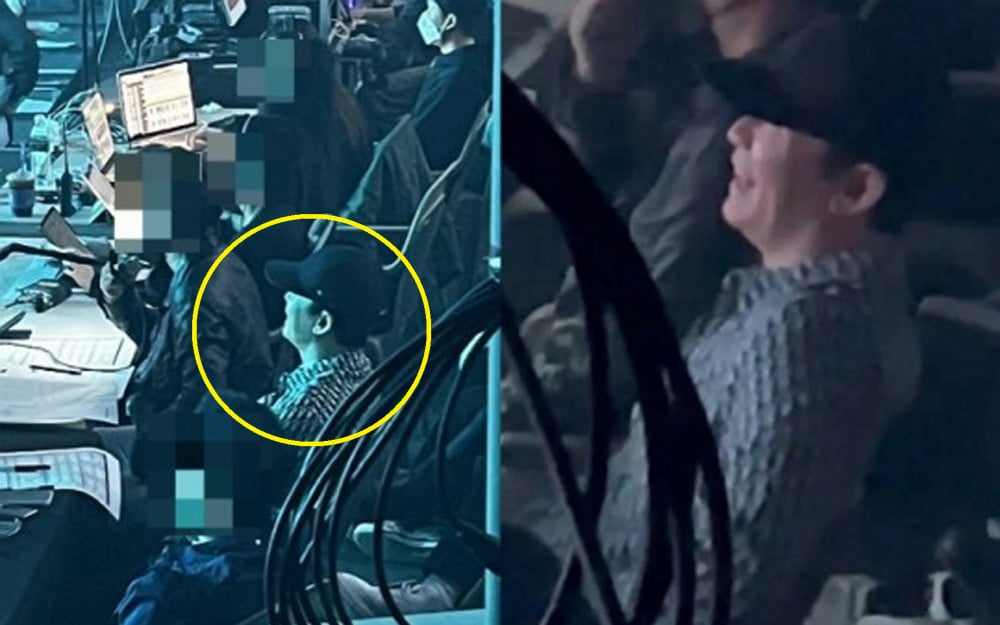 On April 10th, TREASURE held their very first solo concert, 'TRACE,' at the Olympic Hall in Seoul, and it was confirmed that Yang Hyun Suk was in attendance.
As soon as fans saw the former YG Entertainment CEO at the concert, they tweeted photos of Yang Hyun Suk. Soon, many netizens gathered in online communities to criticize Yang Hyun Suk for not wearing a mask and also showing up at TREASURE's concert.
Netizens commented, "Why isn't he wearing a mask," "He's the only one not wearing a mask," "What gets me angry is him resigning from the CEO position was just for show," "He's free to watch the concert but why is he not wearing a mask?" "Fans weren't even able to scream or cheer, but he's the only one sitting there without a mask," "The regulation for the concert was that you can get kicked out for not wearing masks, but why is he not getting kicked out?" "Shouldn't he get reported?" "Dang, he just does what he wants," "He's the only one not keeping the rules," and "I don't want to see him anymore."