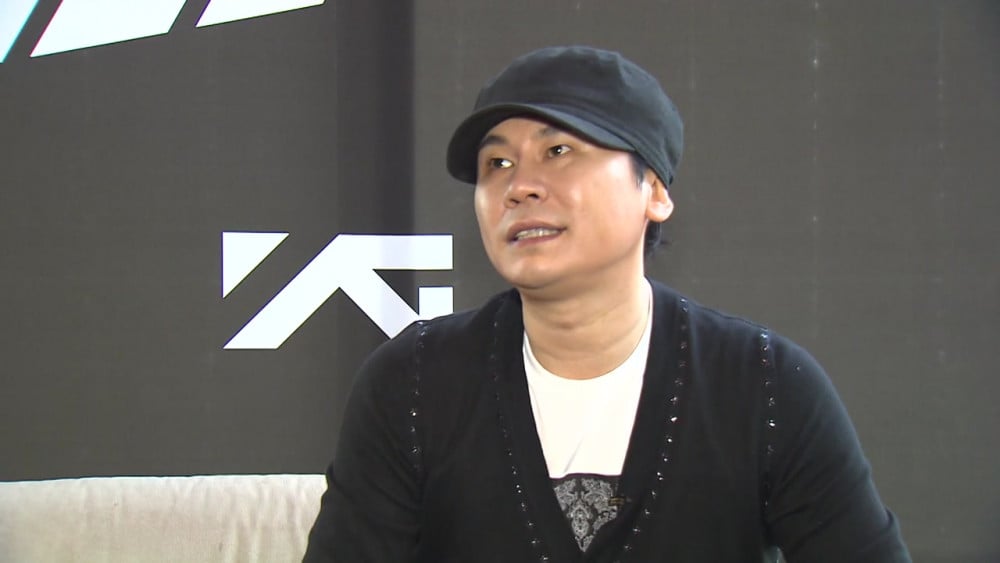 YG Entertainment's largest shareholder and former CEO Yang Hyun Suk was spotted at TREASURE's concert.
On April 10th, TREASURE held their very first solo concert 'TRACE' at the Olympic Hall in Seoul. Shortly after the show, many tweets confirmed that the former YG Entertainment's CEO was seen at the concert. However, his not wearing a mask drew negative reactions online as it goes against the concert's COVID-19 guidelines.
Netizens who saw the pictures reacted with comments such as, "How come Yang Hyun Suk can stay without a mask when they announced to remove you from the concert if you don't wear a mask before the show?", "I should report him", "Why is he not wearing a mask smh"
Meanwhile, Yang Hyun Suk stepped down as CEO after the 'Burning Sun Scandal' in 2019. While Yang Hyun Suk was not charged for providing escort services due to lack of evidence, he ended up with a 15 million Won (about $13,585 USD) fine for gambling charges.