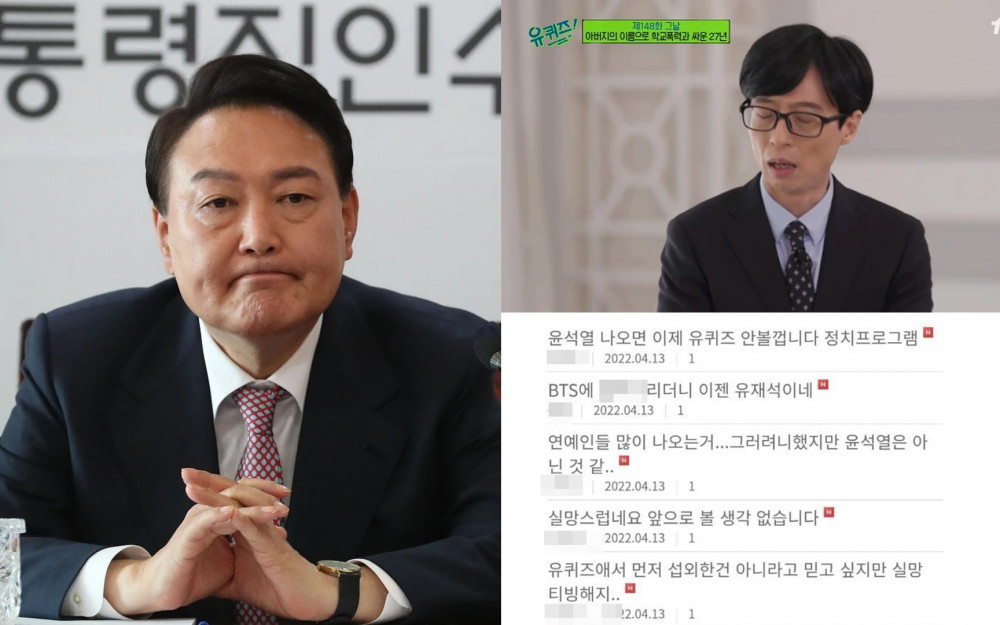 A dispute arose among viewers regarding the appearance of President-elect Yoon Seok Yeol on the tvN entertainment program 'You Quiz on the Block.'

On April 13th, viewers started a heated discussion saying, "Don't get political," "This is disappointing," "Don't come out on You Quiz, and go to the government… ", and "Now he's trying to use Yoo Jae Seok after trying to use BTS " on the 'You Quiz' viewers' bulletin board webpage. There were various negative views and comments in regards to the appearance of Yoon Seok Yeol on 'You Quiz on the Block.'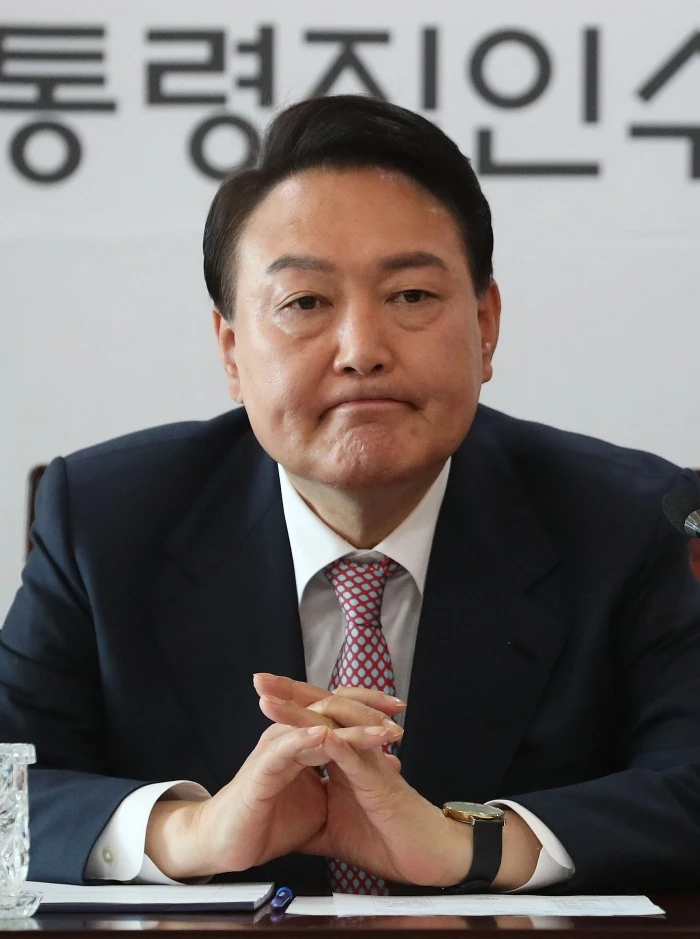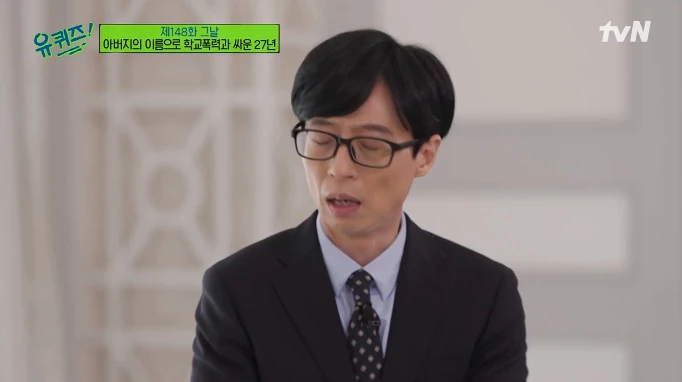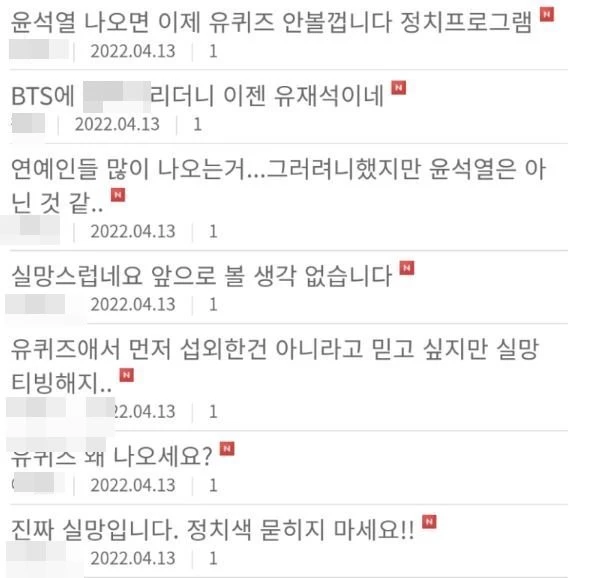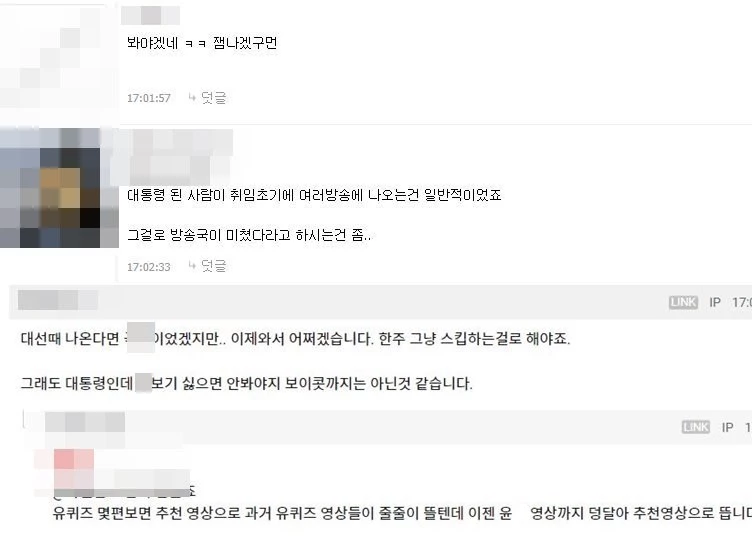 On the other hand, there were some netizens who claimed that other presidents-elect had previously appeared on variety shows. They commented, "The previous president-elect also came out with a lot of variety shows in the early days of the administration," "If you don't like him appearing then don't watch the episode," and "If he was looking for support, then he should've appeared on the show before the election." There were also viewers who gave positive comments.

Meanwhile, the Presidential Inauguration Preparation Committee tried to invite the group BTS to the inauguration ceremony of the 20th President on May 10. However, the plan fell through due to budgeting issues, and it was finalized that BTS would not be performing at the inauguration ceremony.