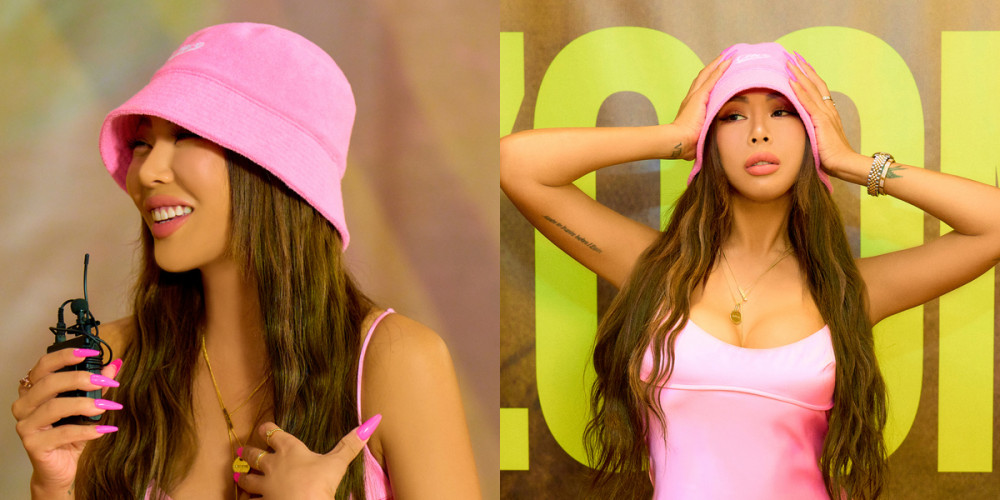 On April 13, musician Jessi attended a press conference for the release of her brand new single, "Zoom"!
Jessi's latest single "Zoom" is a hip-hop/trap genre, with lyrics written by Psy, bobblehead, and YUMDDA. When asked to describe her track, Jessi shared, "The song is called 'Zoom', and it is about people in today's society who cannot live without their smartphones."
She went on, "There are a lot of mood changes in the song. If you listen to it, you will be able to relate to the lyrics. But because there are so many mood changes, it might be hard to sing live."
Next, Jessi talked about her busy schedules, thanks to her various variety programs and endorsement shoots. "I have been staying very busy lately, without resting a day. That is why I was pressed for time more so for this comeback than any other time. My schedule was intense. But I finished the song fast. I finished it in two days."
Finally, Jessi wrapped up with, "You all will like it if you listen to it. It's a song that makes you feel good. It will make you hum or sing along."
Meanwhile, Jessi's "Zoom" will be out via all major music streaming platforms on April 13 at 6 PM KST.