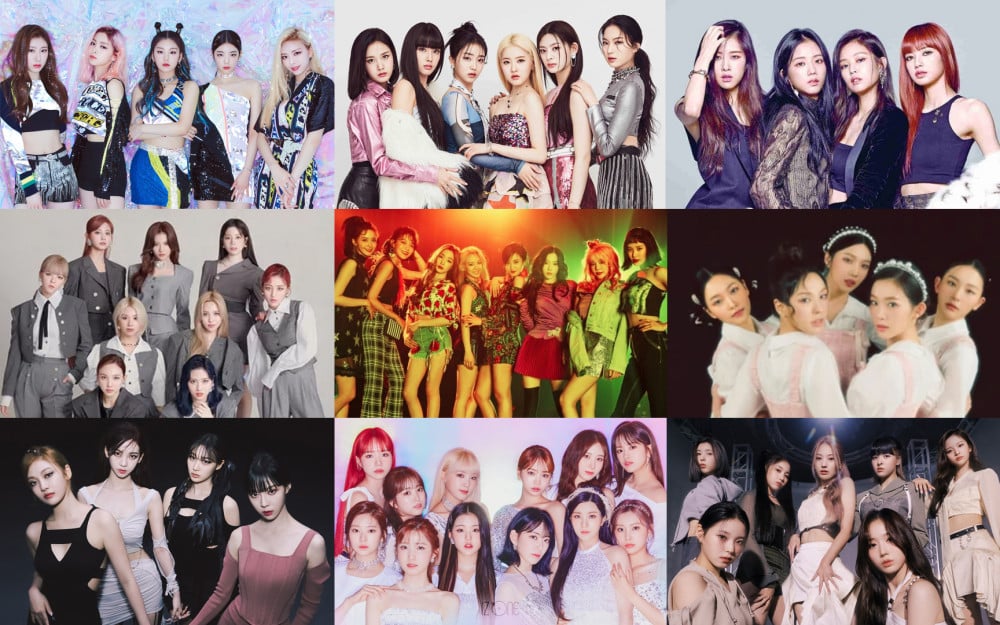 Not too long ago, female idol groups and artists did not have high album sales numbers despite their popularity. During the history of the K-pop industry, boy groups would sell high volumes of physical albums as their fandoms would purchase these albums in support of their favorite groups.
However, the number of album sales number for female idols has also been increasing as these groups have continued to garner more attention and popularity.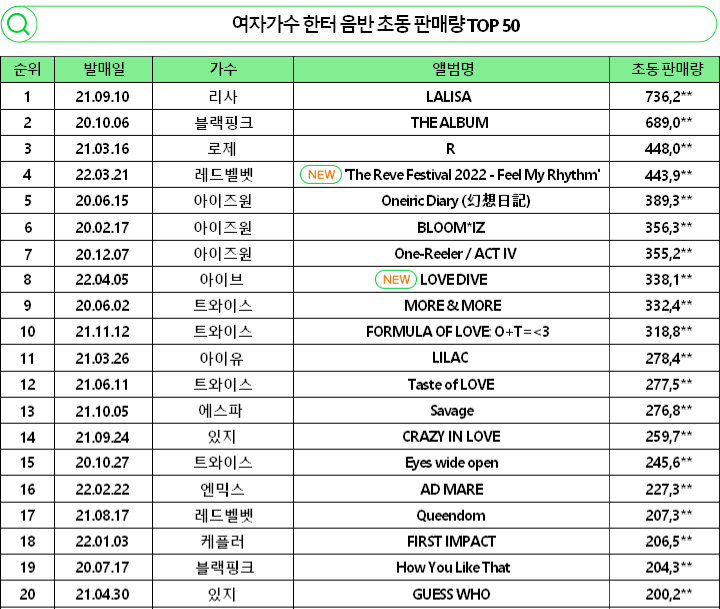 The top 50 female idols with the most album sales were shared in an online community where netizens came to share how impressed they were with the numbers. A good number for album sales five years ago was reaching over 100,000 sales, but now many female artists are easily achieving that number. Netizens also shared their thoughts on the reason why the number of album sales increased recently.
Netizens commented, "I think girls also fan over girl groups a lot to these days, also girl groups chart really high on music charts," "I think girl groups originally did well on music streaming sites and a lot of people like their songs and now they're just buying the physical albums," "I feel that girl groups' albums are better quality than boy groups these days. that's my personal opinion," "This is impressive actually," and "ALl the girl groups on this list is amazing."