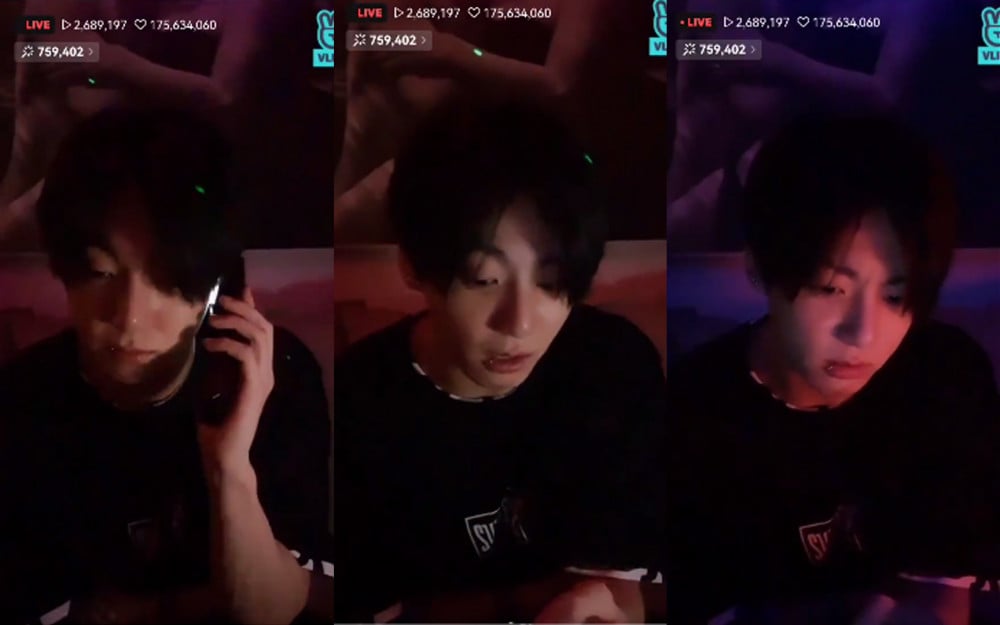 On April 5, BTS's Jungkook logged onto V Live to communicate with his fans.
On V Live, Jungkook was in his hotel room listening to music and just spending quality time with his fan. Then during the broadcast, Jungkook's hotel room phone suddenly rang once before turning off. A few moments later, the phone rang again, and Jungkook briefly went away from the camera to get the phone.
When Jungkook returned, he started saying, "Please don't prank call." Once again, the hotel phone rang, and Jungkook let out an exasperated sigh saying, "That ringtone is creepy. Gives me the goosebumps." Jungkook went off the camera to pick up the phone and returned again. He then came back and said, "Hey, you're watching the broadcast, right? Who's this?"
Fans seemed to have asked who it was, and Jungkook replied, "I don't know." Thereafter, the phone rang once again, confirming that it was not a hotel staff but a Sasaeng fan who was calling Jungkook's hotel room. Because the phone kept ringing through Jungkook's VLive, a staff member finally came to take the phone away.
Fans were furious as they watched Jungkook suffering from the phone call from unknown individuals and took to social media to condemn the actions of these Sasaeng fans.