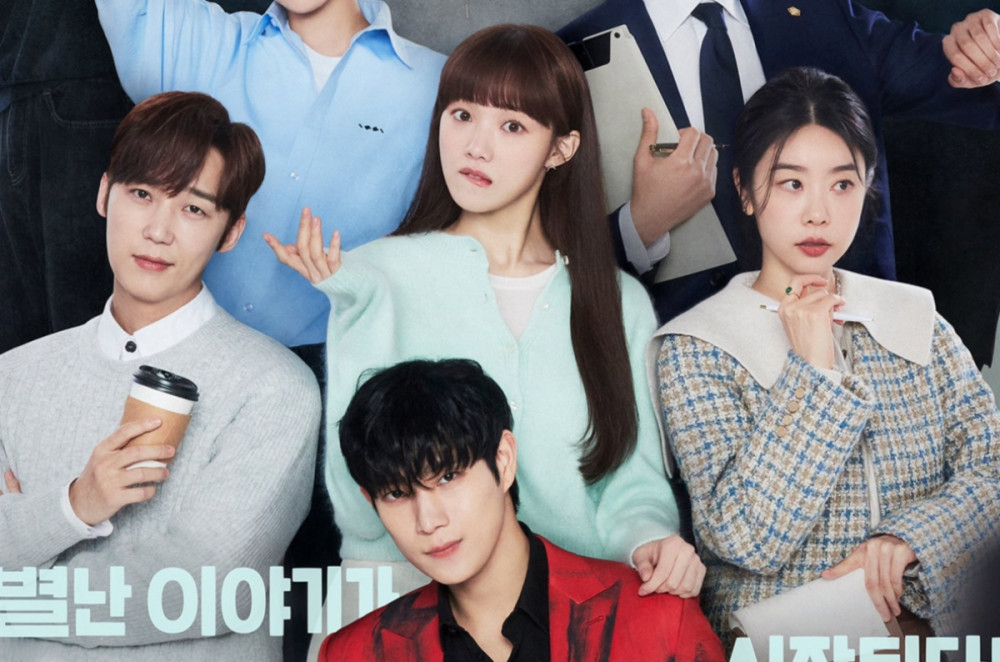 tvN's new Fri-Sat drama 'Shooting Star' has unveiled a new poster, introducing its six main characters.

On March 17 KST, tvN's new drama 'Shooting Star' unveiled a group character poster starring Kim Young Dae, Lee Sung Kyung, CNBLUE's Jungshin, Sojin, Yoon Jong Hoon, and Kim Yoon Hye. First, in the center, Kim Young Dae exuded a confident aura as a top star, dressed in a fancy outfit and showing a gentle smile. Behind him, Lee Sung Kyung was seen portraying a stressed PR team leader.
Beside Kim Young Dae and Lee Sung Kyung, Sojin, Kim Yoon Hye, Yoon Jong Hoon, and Jungshin all had serious expressions, looking concerned over work-related matters. The words "A bizarre story of the stars will begin" were written across the poster, raising anticipation for a realistic, yet dynamic, story that 'Shooting Star' will be unraveling.
tvN's new Friday-Saturday drama 'Shooting Star', which depicts the story of stars who clean up after the stars, is scheduled to premiere on April 22 at 10:40 PM KST.