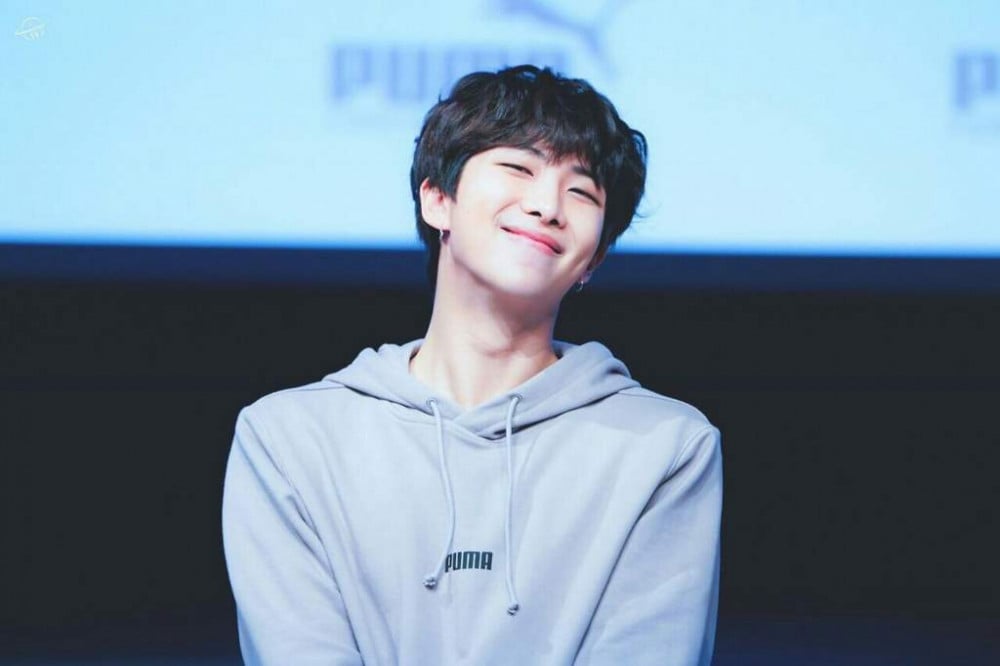 Kim Namjoon is BTS' leader and 1/3 of their powerful rap line, the so-called president of ARMYs, and a proud member of one of the biggest boy groups in the world.

Aside from him being ARMYs "Best leader," the youngest most credited artist of KOMCA, and all the undeniable achievements that surround him, as much as intimidating as he seems, Joonie, is an endearing person in a six-foot-tall body!
Here are some of his most endearing characteristics and habits that ARMYs have seen through the years.
1. He often forgets how "HUGE" he is
He might be tall and strong, but he sometimes forgets he is, resulting in adorable interactions with other BTS members and even just how he acts!

The gentle giant sometimes forgets he is huge and tall, seen in the clip of him being unable to digest as to why the same jacket doesn't fit him the way J-Hope does.

2. His "eye" thing
ARMYs automatically know it when you mention something regarding Namjoon's eye thing. His beautiful eyes turn into small slits whenever he smiles and laughs...but in split seconds, he opens them widely.

He may or may not realize he does it frequently, even during live performances and concerts where he is usually giving off a much-intimidating vibe!
It really is one of the most endearing habits Namjoon has, and you can never blame ARMYs for loving him even more because of it!
3. He talks to himself in the third person

Who could be your best cheerleader other than yourself? Namjoon tends to talk to himself in the third person whenever he feels excited, or whenever he wants to cheer himself up!
There's even a whole compilation of Namjoon's endearing habit of talking to himself in various situations and contexts. He's really lovely and ARMYs keep on winning with their Cute Namjoonie agenda!
4. He loves to bounce.
You'd think that because of his intimidating aura while rapping and commanding stage presence, he's rather stoic even off stage. However, ARMYs have seen his habit of doing small jumps whenever he's so excited and hyped!
5. He talks cutely to animals
Yes, and Jimin is indeed right when he mentioned in a video before that Namjoon is innocent more than he seems. The gentle giant, also frequently dubbed by ARMYs as a golden retriever himself, tends to talk to animals whenever he sees one.
One of the most famous clips of Namjoon during Bon Voyage was him cutely cooing the stingray! How could he even be more loveable and endearing?
6. Acting cute and covering his face afterward
Along with other BTS members, he surely loves to show his cute sides to ARMYs, especially during fan meets or concerts where they can meet eye-to-eye. However, right after acting cute, he brings his hands to cover his face and giggles cutely!
Even when he was asked by the members to try the ending fairy pose for Boy With Luv, he ended up covering his face. Shy Namjoon is an endearing Namjoon!
7. Hiding his top lip
Now, this is something probably not everyone knows and probably also a habit he unknowingly does, but Namjoon sometimes bites his top lip and eventually hides it, making way to show his cute pearly whites!
8. Offering lip balm
ARMYs are convinced that maybe, offering lip balm is Namjoon's love language. He does it a lot of times, especially seen during events with other members.
He has been seen carrying lip balm every time and may be worthy of the title of BTS' Official Lip Balm Supplier. He has been seen giving them to members anytime, particularly frequent with his little one, their golden maknae, Jungkook!

Here are only some of the many endearing habits Kim Namjoon has! Truly, his existence alone embodies love. Which among his cute habits is your favorite?