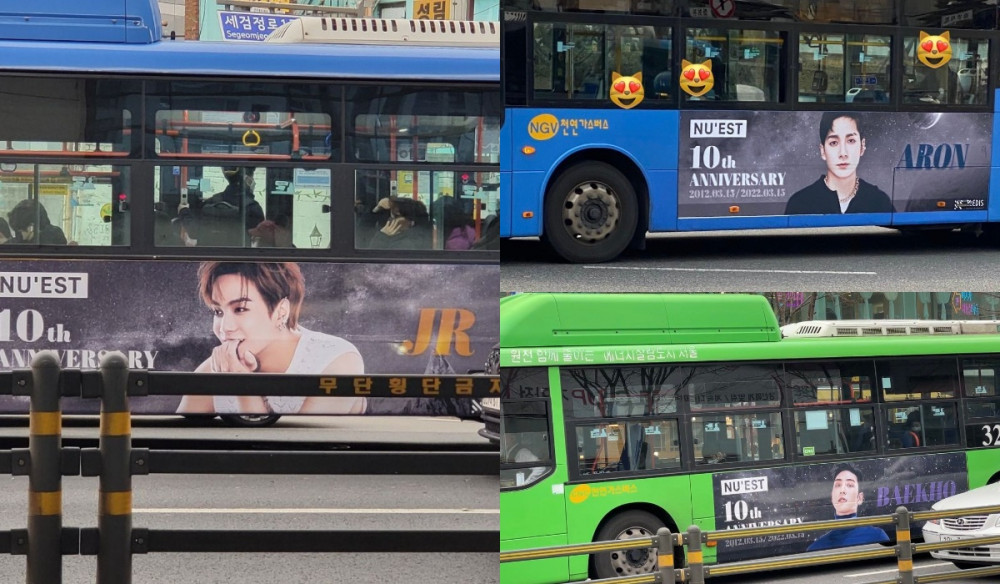 Pledis Entertainment is running NU'EST's 10th debut anniversary promotions.
On February 28th, Pledis Entertainment announced the group's disbandment after 10 years. Following the announcement, the label is currently running a bus advertisement as well as a google ad to bid farewell to their first boy group. The promotions run until April 3rd.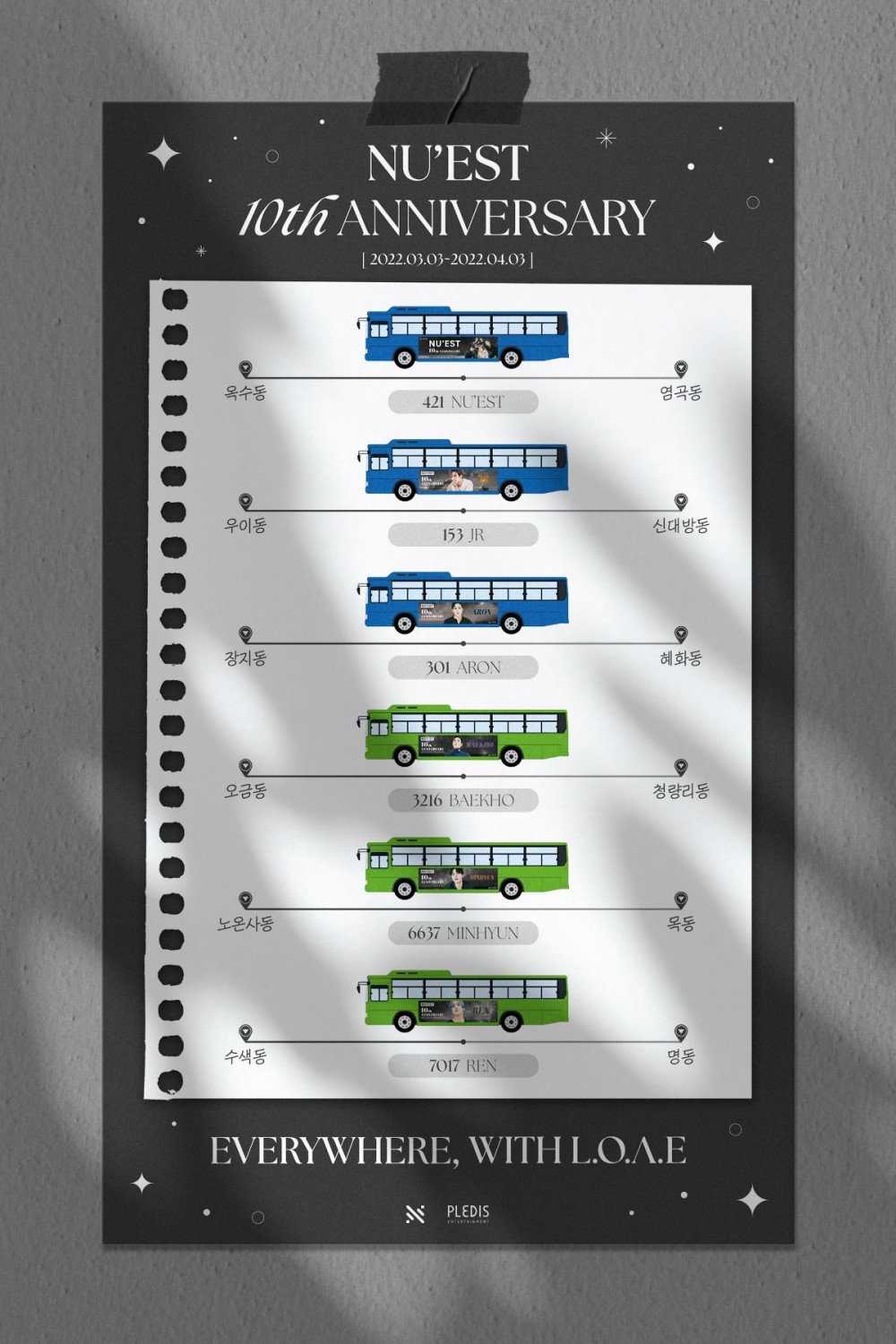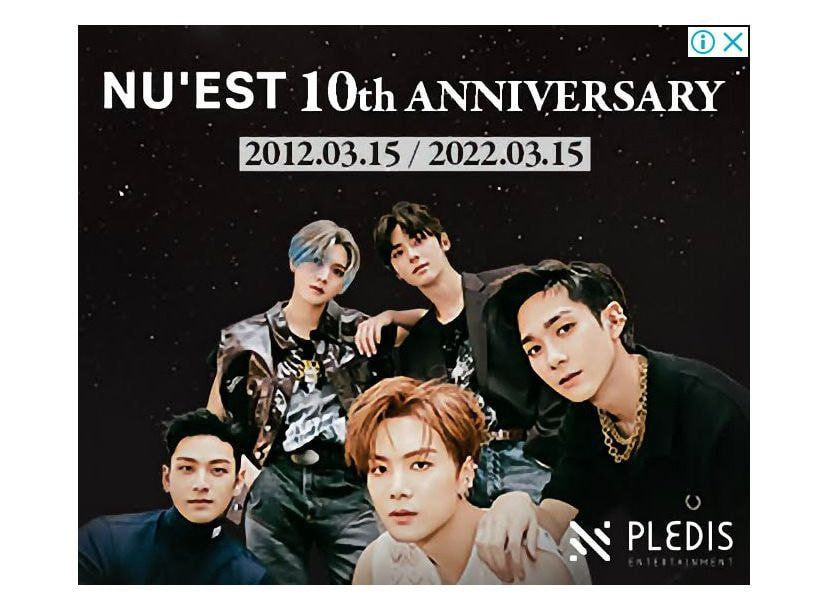 Netizens shared their thoughts after seeing these ads: "There were multiple times when I hated Pledis but sometimes they do touch your heart with something like this."
"Thank you Pledis and team NU'EST!"
"I've seen many cases where the group just disbands out of nowhere. I'm grateful they are wrapping up their last so well."
"Pledis thank you for showing respect till the end."
"Everywhere with L.O.Λ.E had me tear up a little..."
"What a fruitful way to end a relationship"
Meanwhile, NU'EST debuted on March 15, 2012, with the single "Face" and they will be making their final comeback as a group with 'NU'EST The Best Album - Needle & Bubble' on March 15, 2022.