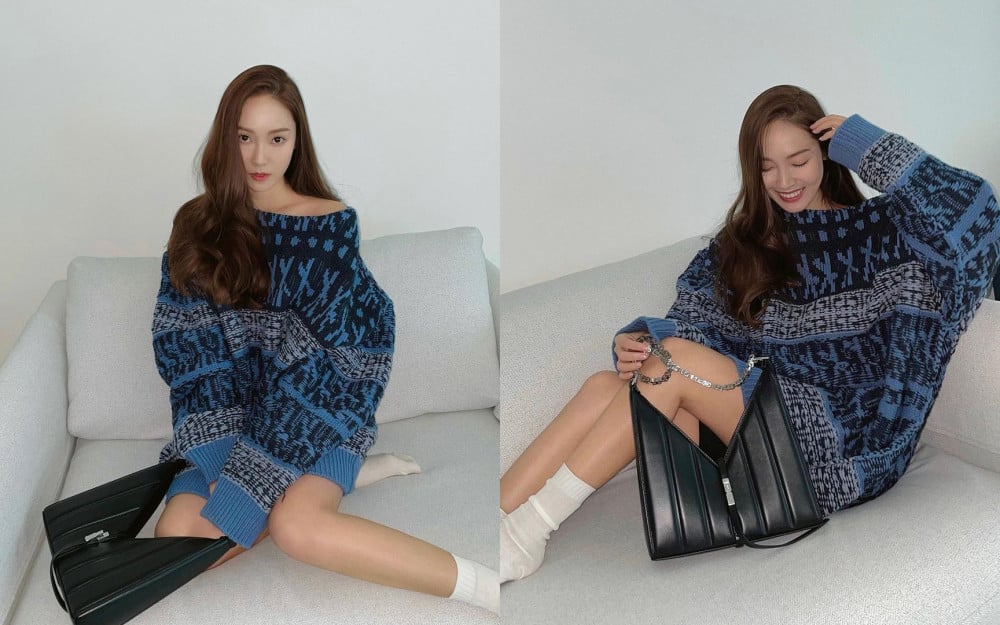 Jessica showed off her enticingly chic and cute charms in her recent social media update.


On March 1, Jessica posted a series of photos on her Instagram with the caption, "Something new something blue and smiles for you ♥" In the photos, the singer/businesswoman was seen sitting comfortably on the sofa wearing an oversized blue knitted sweater.
In certain photos, Jessica displayed her sensual and chic charms while sharing a warm smile in other photos, displaying her dynamic loveable character with her fans.