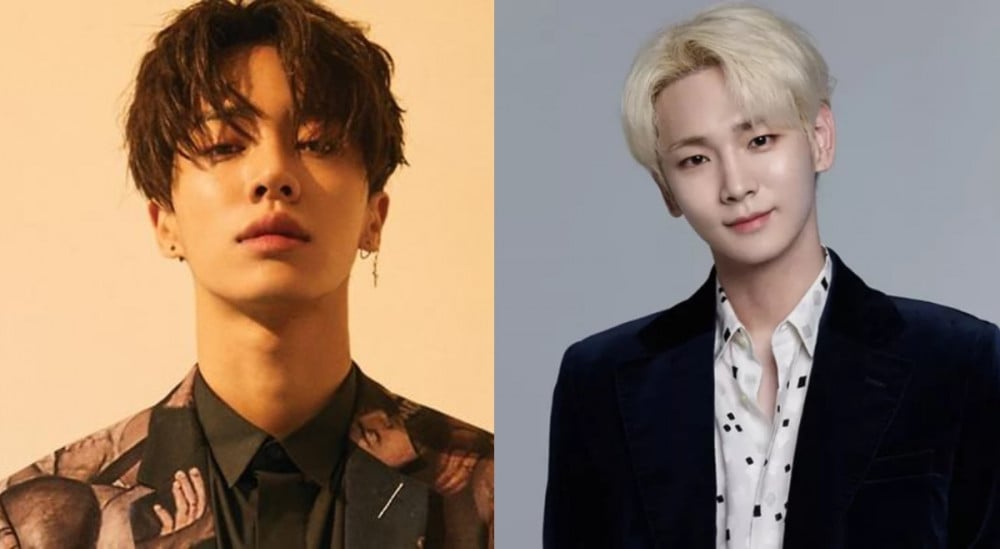 During his recent guest appearance on the tvN variety program 'Amazing Saturday - Doremi Market', Highlight's Kikwang will be revealing a story behind why seeing SHINee's Key reminds him of a difficult memory.

Highlight members Doojoon, Kikwang, and Dongwoon will be appearing as guests on this weekend's installment of 'Amazing Saturday - Doremi Market'. On this day, Kikwang revealed a time he and SHINee member Key held a special stage performance with a cute concept back in 2010. Due to this, Kikwang stated that every time he sees Key, he gets reminded of how difficult pulling off the performance was.

In addition, Dongwoon revealed a friendly photo he had taken with Key in the past and stated, "Key danced really well since long time ago. But he dances as if he's teasing you."

'Amazing Saturday- Doremi Market', featuring guests Highlight, will be broadcast on March 26 at 7:40PM KST.
Watch a preview of Kikwang and Key's interaction, below (time stamp 2:03 - 3:30)!