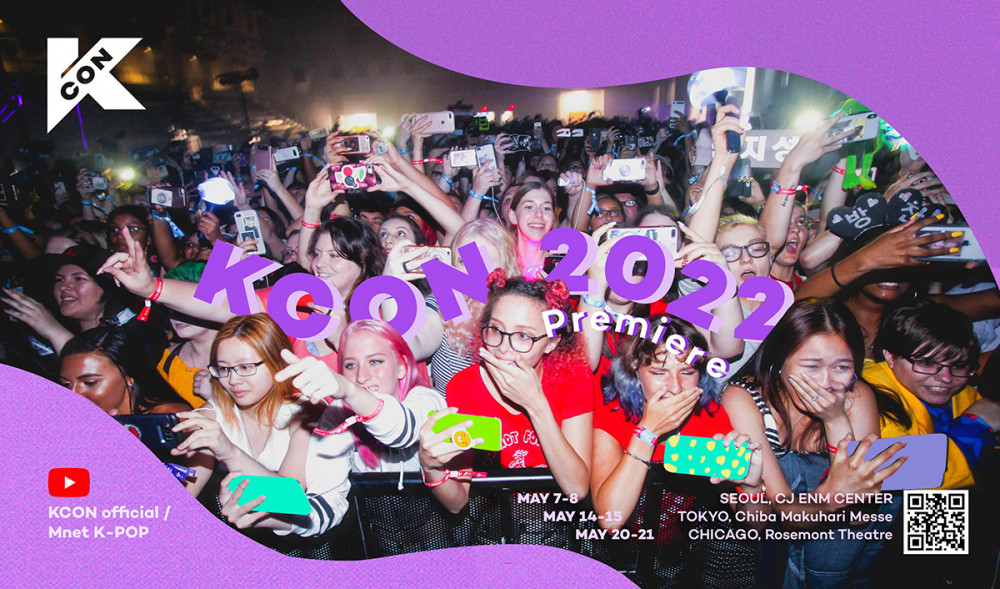 On March 17, CJ ENM officially announced the return of its 'KCON' series in Korea, the United States, and Japan in 2022.
First, the series will kick off with its 'KCON 2022 Premiere' event, taking place in May in three cities. From May 7-8, the 'KCON 2022 Premiere' event will take place at the CJ ENM Center in Seoul, before heading over to the Chiba Makuhari Messe in Tokyo from May 14-15. The premiere event will wrap up in Chicago at the Rosemont Theatre from May 20-21.
Following the spring premiere event, 'KCON' plans on returning to Los Angeles, California this August, and to Tokyo, Japan in October.
Beginning in 2022, 'KCON' will be an event open to not only fans attending the festival in-person, but also to global fans from around the world online.
Will you be attending 'KCON' in-person this year for the first time in 2 years?