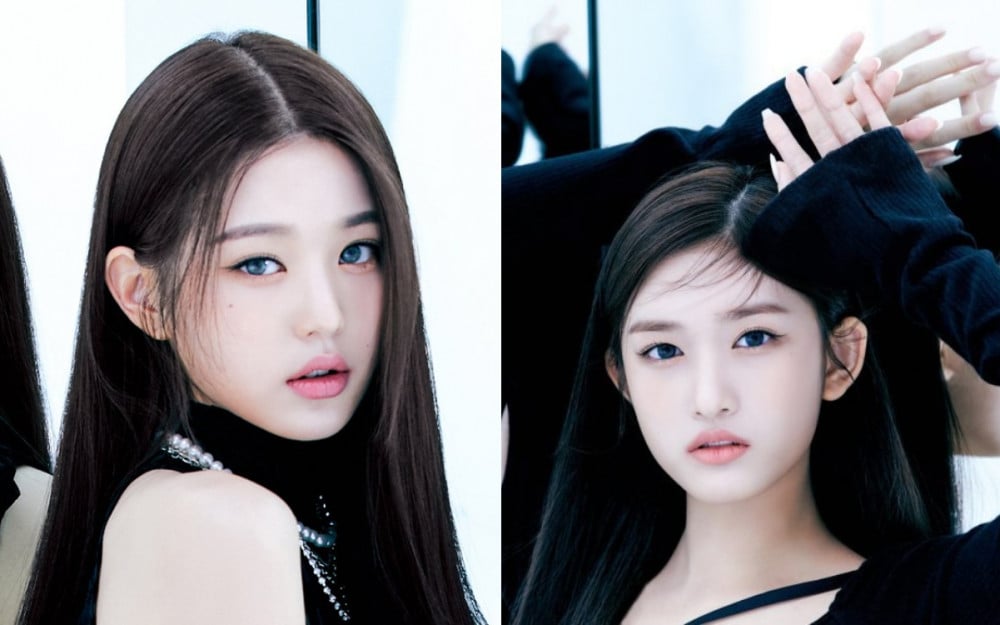 Netizens fell in love with IVE members Wonyoung and Leeseo's sweet conversation through text message.

On February 26, one netizen created a post on an online community titled, "Shocking! IVE Wonyoung and Leeseo's Katalk content". Here, the netizen posted several screenshots of Wonyoung and Leeseo's conversation. The conversation showed Wonyoung and Leeseo planning a late night snack date, and their sweet text message exchanges put a smile on many netizens' faces.


Wonyoung: "I'm hungry. Hyun Seo (Leeseo's real name), where are you?"

Leeseo: "I just showered and came."

Wonyoung: "Perfect. Who wants to eat late night snack with me? 1, 2"

Leeseo: "Me, me."

Wonyoung: "Hee hee. Good good. What should we eat."

Leeseo: "Unnie, do you have something you want to eat?"

Wonyoung: "Hmm"
Wonyoung: "For me, I want to eat pasta. Cream pasta."
Leeseo: "Wow me too. It's completely cream pasta [for me]."
Wonyoung: "No red allowed. Let's not order anything red."
Leeseo: "Lollll today, only creamy things. I'll rest on [ordering] red for only today Lollll."
Wonyoung: "Lolll Sorry I can't eat spicy foods.."
Leeseo: "That's okay. I also like cream pasta, so let's do cream pasta."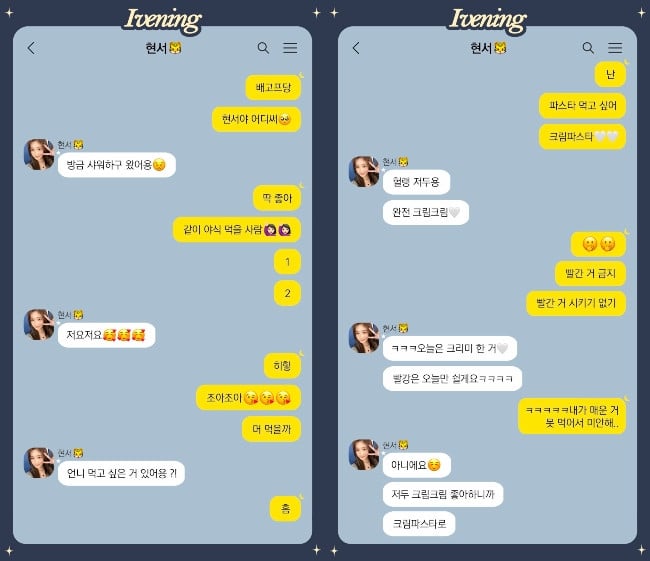 Wonyoung: "Today, you're also eating something super creamy with me. So nice."
Leeseo: "Lets get it."
Wonyoung: "Let's go."
Leeseo: "Hurray. Unnie I'm waiting for you."
Wonyoung: "Hyun Seo, do you have anything you're watching these days? When I eat, I must always have something to watch. Lolllll Do you want to watch Jjanggu?"
Leeseo: "I like Jjanggu. Ddoon-ddoon. Ddoon-ddoon today again. I'm eating pasta with unnie, ddoon-ddoon."
Wonyoung: "Nice. Then I'll look up a fun episode of Jjanggu beforehand. Hee hee."
Leeseo: "Looking forward to it."
Wonyoung: "Wait, Hyun Seo."
Leeseo: ('explosive eating broadcast' emoji sticker)
Wonyoung: ('This is nice' emoji sticker)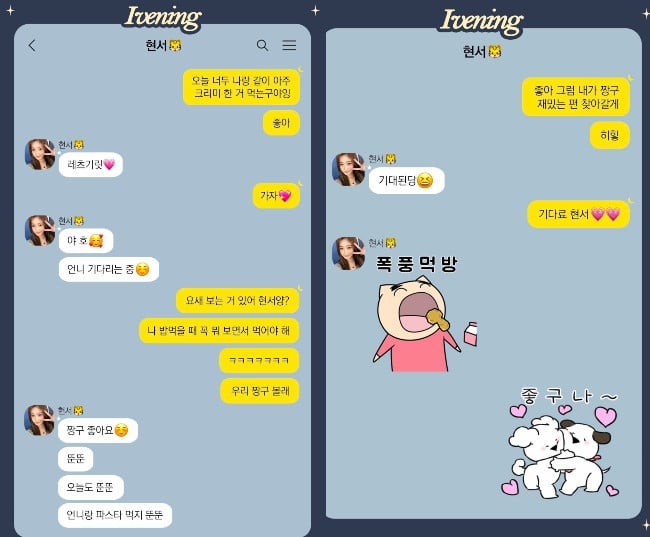 In response, some of the netizens' comments included:

"Jang Wonyoung completely sees Leeseo as a baby Lolllll so cute, both of them."
"Both of them are so cute."
"What do I do, they're both so cute."
"Me too...I also want Jang Wonyoung to take care of me...So lucky."
"So cute...princesses."
"Why are they so cute Lolll they're like lunch partners Lollll."
"Wow, both of them are so frickin' cute."
"Their messages really seem like how their age talk...so cute."
"Shocking...so cute."
"Just by watching their reality show, you can see how close they are with each other. They play with each other in such cute ways Lol."