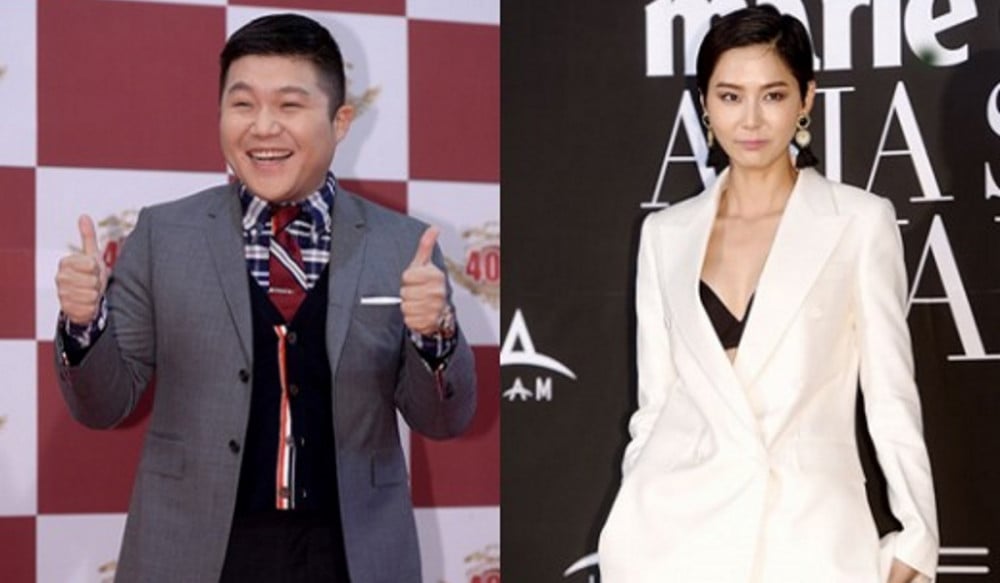 Kim Na Young says she thought Jo Se Ho had a crush on her.

On the February 23rd episode of 'You Quiz on the Block', Jo Se Ho expressed, "There's something that makes me disappointed in Kim Na Young. The person I think of as 'my nuna' first is Hong Jin Kyung, and then it's Kim Na Young. I don't think Kim Na Young is happy about it." Kim Na Young responded, "Jo Se Ho sends me fashion and art news every day."

He said, "I'm careful these days. If I send them every day, that person might misunderstand," referring to Kim Na Young's confirmed boyfriend MY Q. Kim Na Young then replied, "He's not that kind of person. I thought that Jo Se Ho had a crush on me because he didn't send me any more texts after the dating news went public."

In other news, Kim Na Young and singer MY Q confirmed they were dating in December of last year.