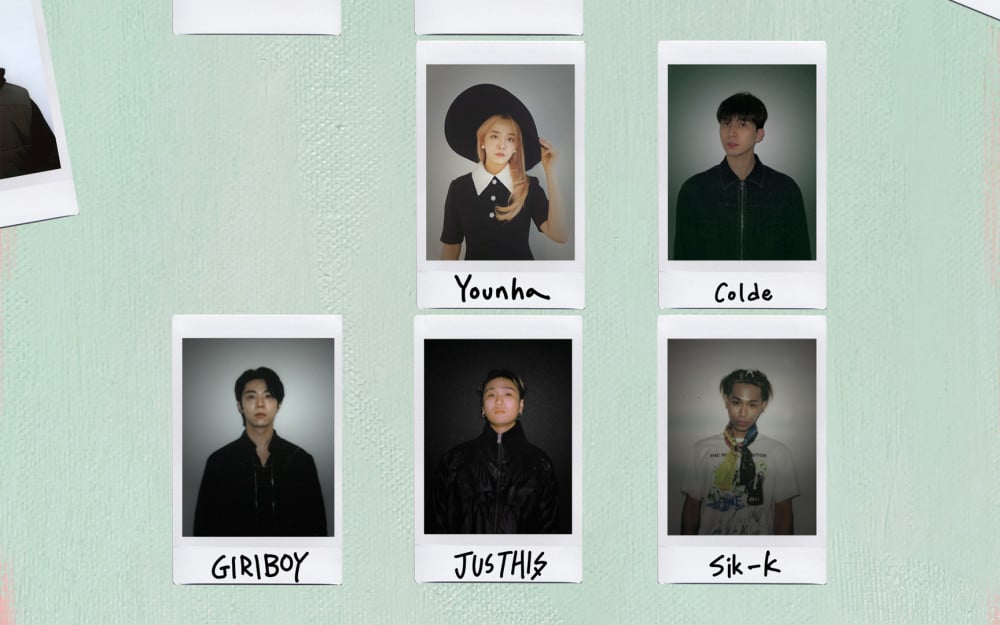 Epik High is back again with a new album and a fantastic lineup of featured artists for their upcoming album 'Epik High Is Here 下.'
Just a few days ago, Epik High's Tablo teased the featured artists who have participated in the new album and posted on his social media saying, "you will never guess the featuring artists," along with the tracklist and the name of the featured artists covered.
Then on February 8 at midnight KST, the hip hop group, released the photos of some of the featured artists who are participating in this album. The amazing artists include Younha, Colde, GIRIBOY, JUSTHIS, and Sik-K. In this latest teaser photo, there are still two more featured artists that have not been revealed.
Epik High's 'Epik High is Here 下' will be released on February 14 at 6 PM KST, so stay tuned for more teasers to come and wait for the two hidden featured artists to be revealed!