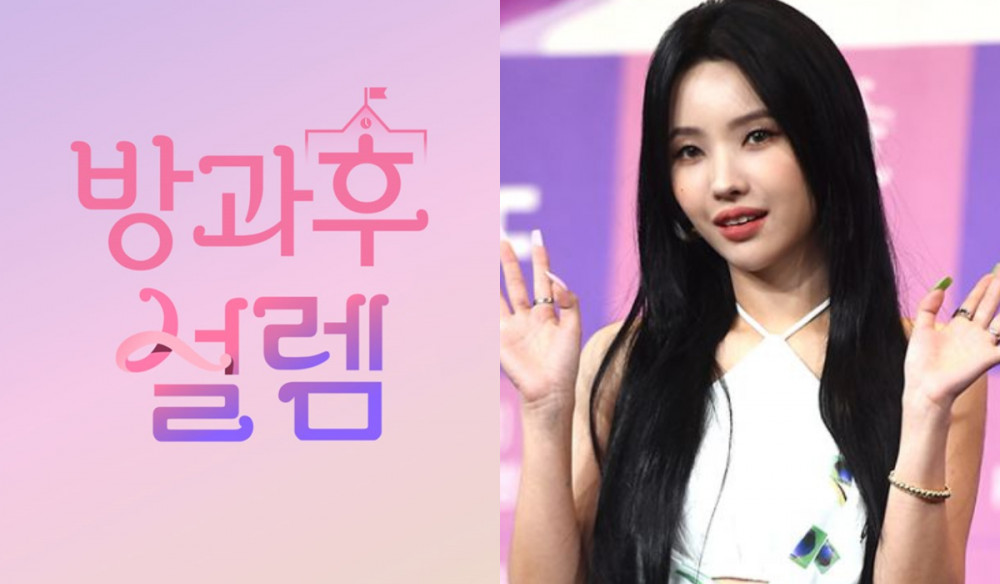 CUBE Entertainment has issued an official response to KQ Entertainment's claim that Soyeon's producer team Eden-ary were credited without permission on (G)I-DLE Soyeon's original song "SUN," performed by the Challenge Team during the finale of MBC's girl group audition program 'My Teenage Girl.'
The statement reads as follows:
"Hello, this is CUBE Entertainment.
We would like to convey our official position on the controversy relating to MBC 'My Teenage Girls' competition song 'SUN,' which (G)I-DLE's Soyeon participated in.
First of all, we bow our heads in apology for causing confusion to many people during the release of the competition song 'SUN.'

Immediately after the broadcast, we recognized the similarity of some melodies through monitoring, and in this regard, our artist directly communicated the situation to the composer and offered an apology.

In the process, it was determined that the credit correction should be taken for granted as the similarity to the song was acknowledged, so after consulting with the composer, Soyeon requested a credit correction through the production company. After that, the composer's agency gave an objection to the addition of credits an hour before the release, and a revision request was made through the production company, but [the song] was released without that [revision] being reflected.

We apologize once again for giving priority to credit correction in a situation where specific consultations with the composer's agency had not been made, and we will make sure that such a situation does not occur in the future

Thank you."
Meanwhile, "SUN" became a topic of controversy after it was found that not only did the song's chorus sound similar to ATEEZ's 2019 single "WAVE," but Eden-ary, who had produced "WAVE," was credited as a song contributor without permission.