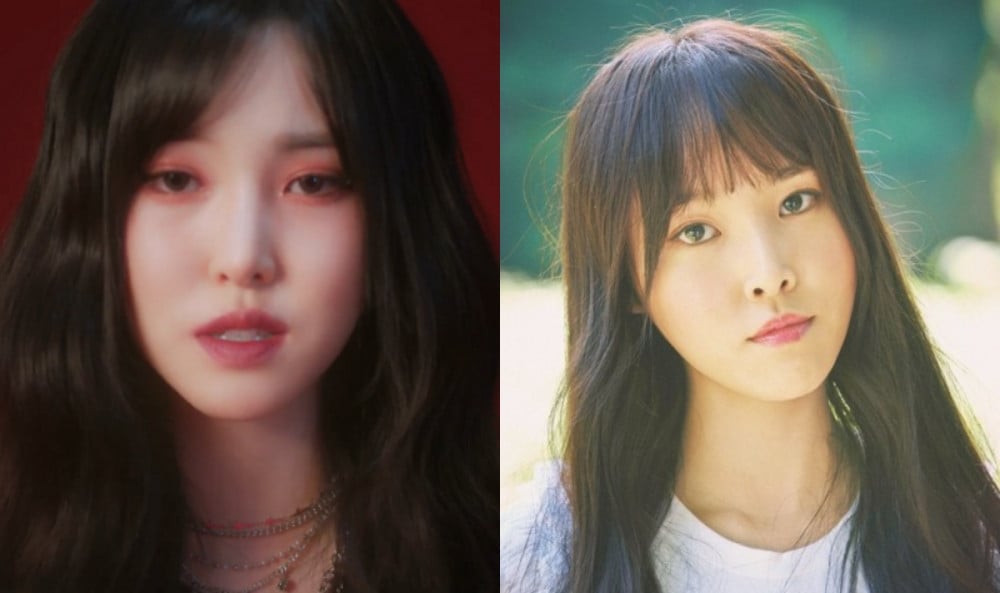 Yuju is gaining attention for her upgraded beauty with her makeup and style transformation.
On January 19, one netizen created a post on an online community forum titled, "I am obsessed with Yuju's hair and makeup this time". Here, the netizen wrote, "She was actually a person who is super pretty. She was so pretty that I automatically pressed screen capture." The netizen shared various screenshots from Yuju's music video for her solo track "Play", where Yuju was seen with soft, wavy hair and maroon colored makeup.
In response, some of the netizens commented, "After changing her company, they did Yuju's hair and makeup to match her, so I think that's why she seems prettier! Of course, she was already really pretty, but she got even prettier", "I realize the importance of stylists for real", "Her hair and makeup was the problem", "Princess", "She looks like Lee Ji Ah", "She's really pretty these days", "I'm so happy because her current company seems to do her hair and makeup to match her better", and more.
Meanwhile, following the disbandment of GFriend back in May of 2021, Yuju signed an exclusive contract with Konnect Entertainment, also known as Kang Daniel's company.