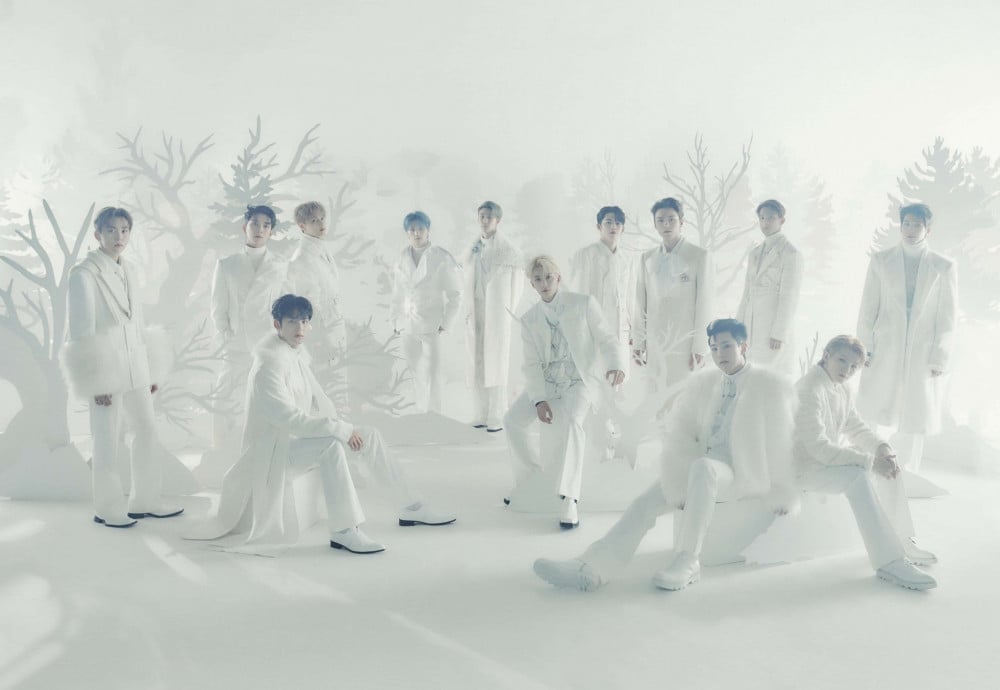 Seventeen's special Japanese single album 'Power of Love' has been certified platinum!
On January 14 KST, the Recording Industry Association of Japan (RIAJ) certified 'Power of Love' platinum for surpassing 250,000 units sold in Japan. 'Power of Love' is the group's first winter song - a special Japanese ballad single.
Seventeen have now received three consecutive album certifications by the RIAJ in 2021 following the group's 8th EP 'Your Choice' and 9th EP 'Attacca'.
Congratulations, Seventeen!