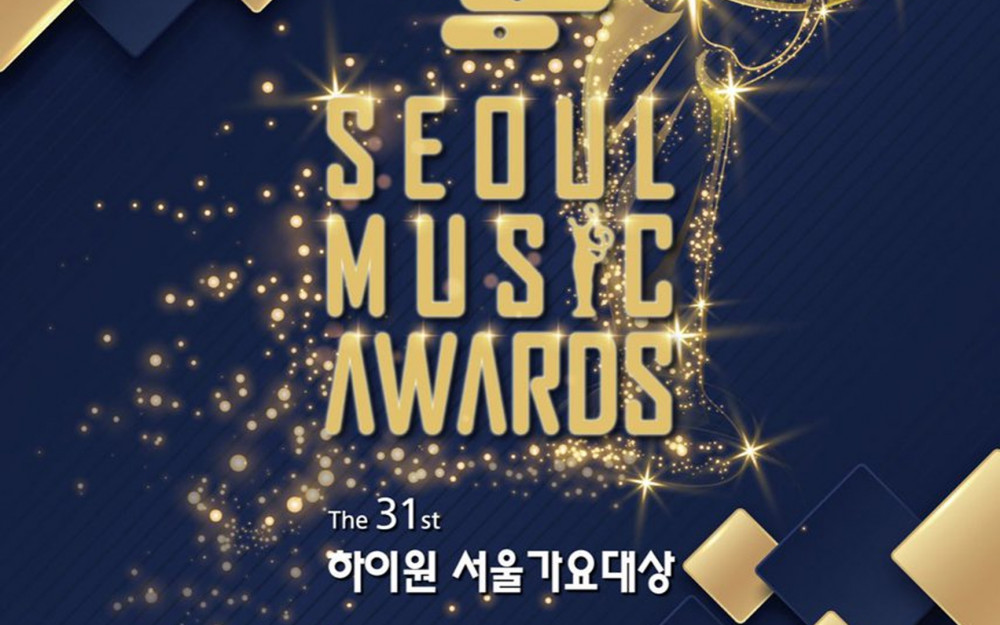 On January 23, the '31st High1 Seoul Music Awards' was held at Gocheok SkyDome. This year's hosts were AOA's Seolhyun, Boom, and Kim Seong Joo, and many artists were able to take home the trophy for their hard work this year.

The 'Seoul Music Awards' show first began in 1990 and is held annually by Sports Seoul to recognize outstanding achievements in the Korean music industry. The winners are selected from the past year of releases by calculating 20% mobile votes, 10% Sports Seoul's popularity poll, 40% digital downloads and album sales, and 30% judge scores. (Popularity awards are decided 100% by a popularity poll.)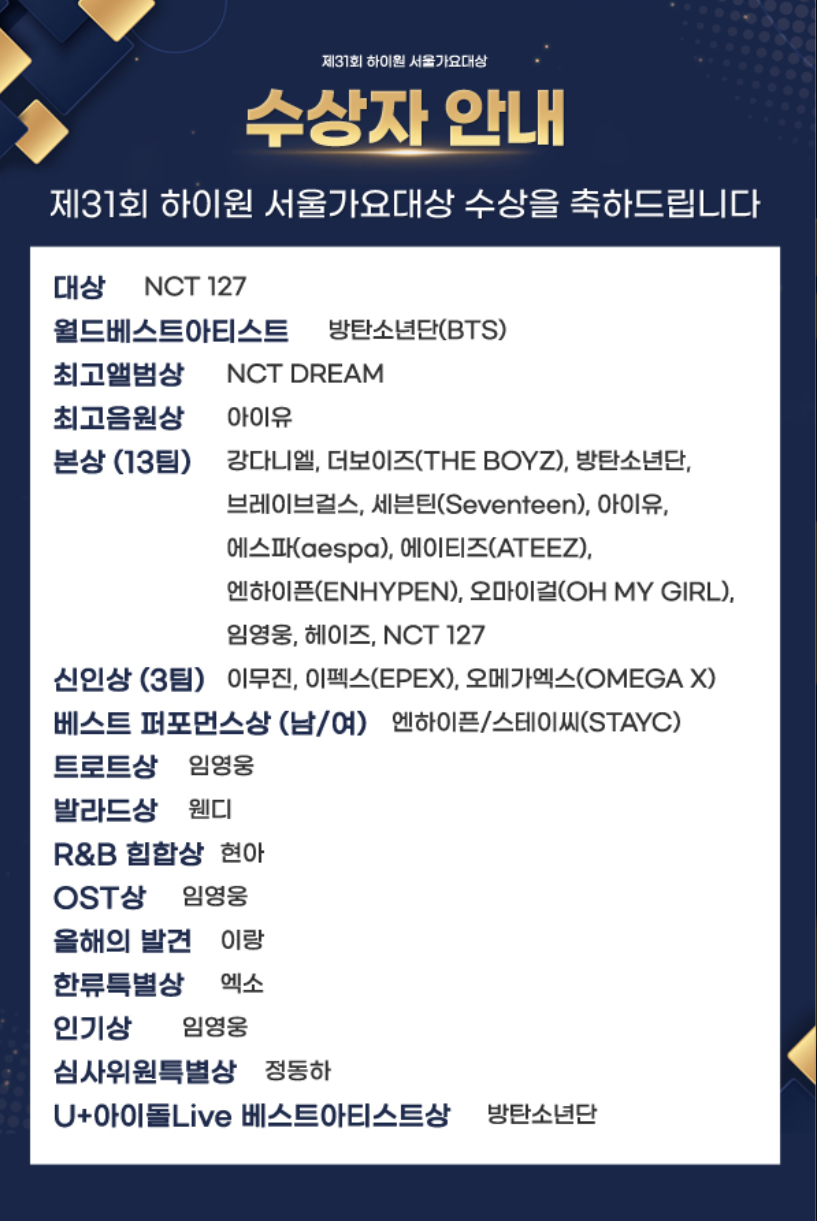 This year, the group NCT 127 was able to take the grand prize, and NCT Dream's 'Hot Sauce' took the album of the year award. There were more artists who took home various awards, but netizens criticized that the award show is untrustworthy.
One netizen created an online community post titled, "S.M.A = SM.M.A" and complained how the music award is biased toward SM artists. This netizen elaborated, "A few years ago, they separated the Daesang (grand prize) and now they give the Daesang to a group that never made the annual charts this year. I would understand if they gave it to Lim Young Woong even."
Other netizens commented, "I think S.M.A really can't be trusted anymore," "To be honest, S.M.A is in the same level as the AAA and The Fact Awards but for some odd reason it has a more prestige image," "It's a real comedy that the winners of the grand prize never entered the annual music charts," "I don't understand how NCT 127 won the grand prize, lol,'" and "So many groups won the main prize, lol."