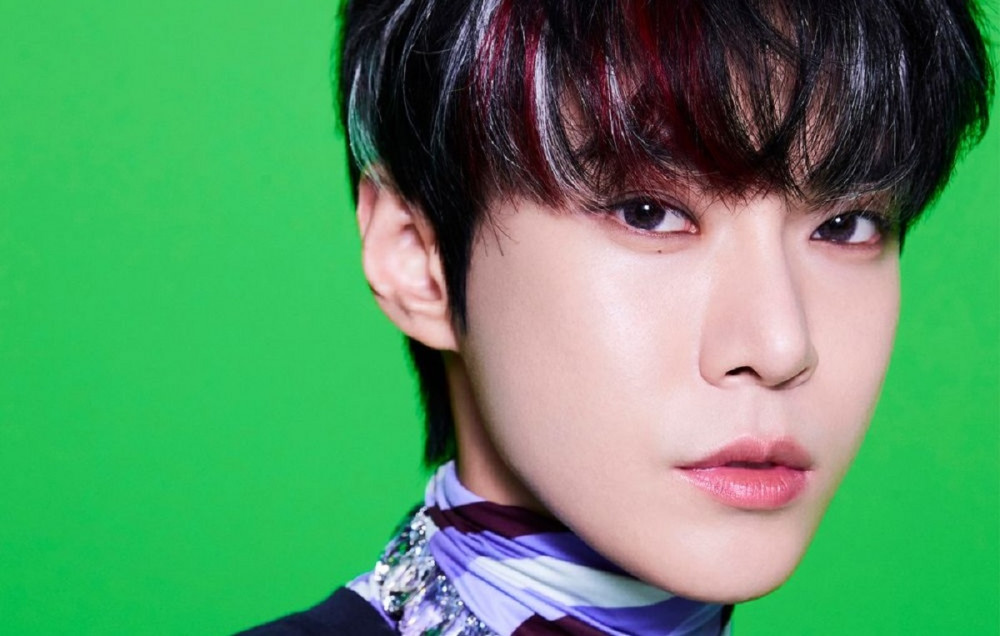 NCT 127's Doyoung has taken to Instagram after the '31st High1 Seoul Music Awards'.
On January 23, the '31st High1 Seoul Music Awards' was held at Gocheok Sky Dome and celebrated last year's achievements in music. Daesang was awarded to NCT 127, the first-time recipients of the award in this show.
After the ceremony, NCT 127's Doyoung posted a heartfelt message on his personal Instagram Story:
"Today, we received a very big and meaningful award.
Since it was something that I did not expect at all, I have come here to write a few words that I wasn't able to say due to the shock.

A lot of thoughts ran through my head when they called our name for the big award. There were many dreams that I cultivated as a trainee before the debut. Daesang was one of those dreams. But as I kept running towards the future by only looking at the present, I realized that my dreams were slowly diminishing. At first, I was sad and regretful, but even those feelings were becoming numb.
When I heard them call our name today, that dream once again came alive, and I was feeling more overwhelmed than ever. Thank you so much for helping me achieve a dream that I thought would slowly disappear. I was worried at first, thinking whether it would be right for us to receive this award, but the phrase 'I hope you receive a lot of love' from the fans who have supported us with such precious and big hearts made me want to repay the love. I will try my best in order to repay the precious hearts by coming back with even better albums and performances.
Thank you, again, and thank you to everyone who has come to the award show today."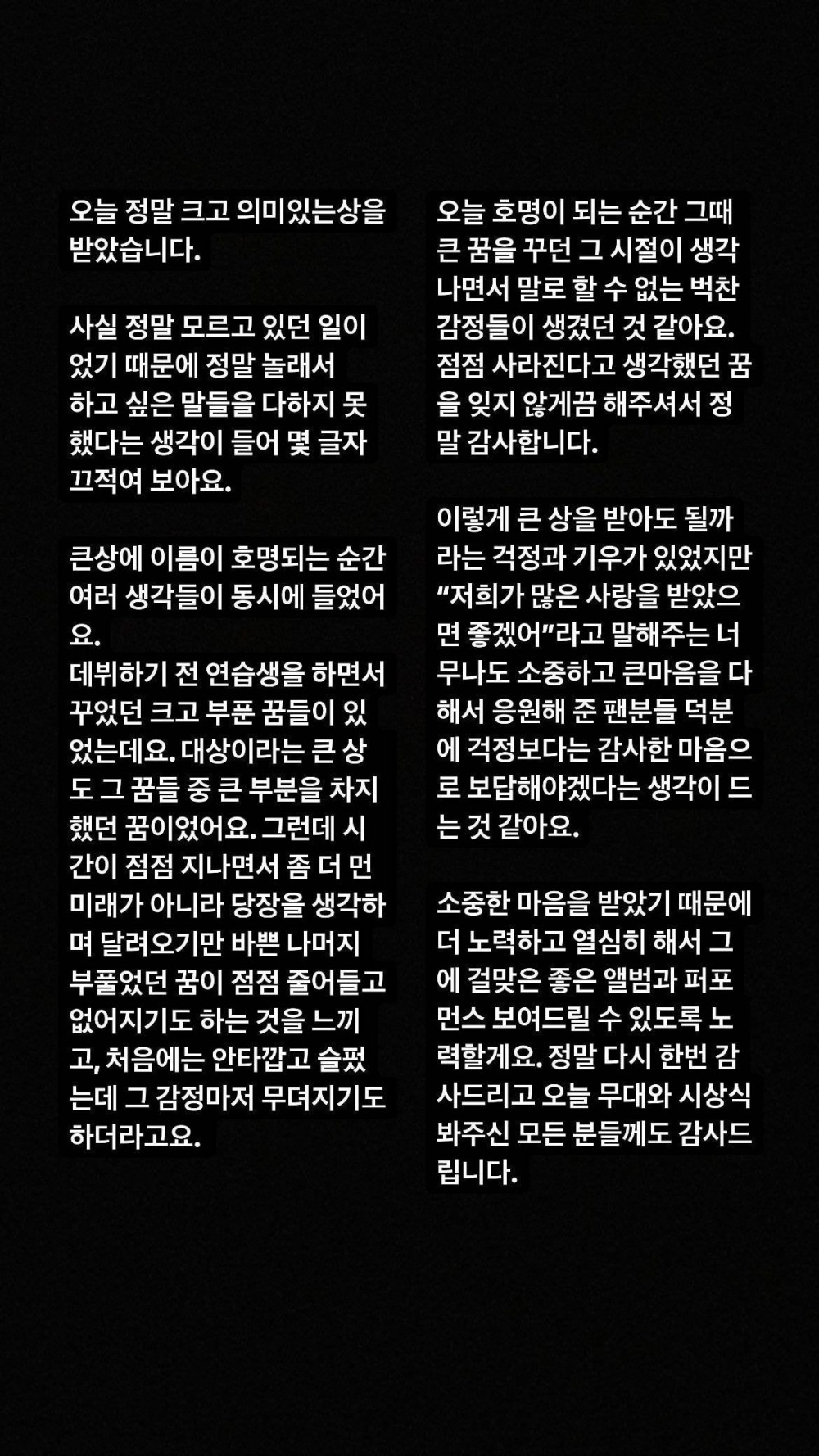 Congratulations to Doyoung and all of NCT 127!