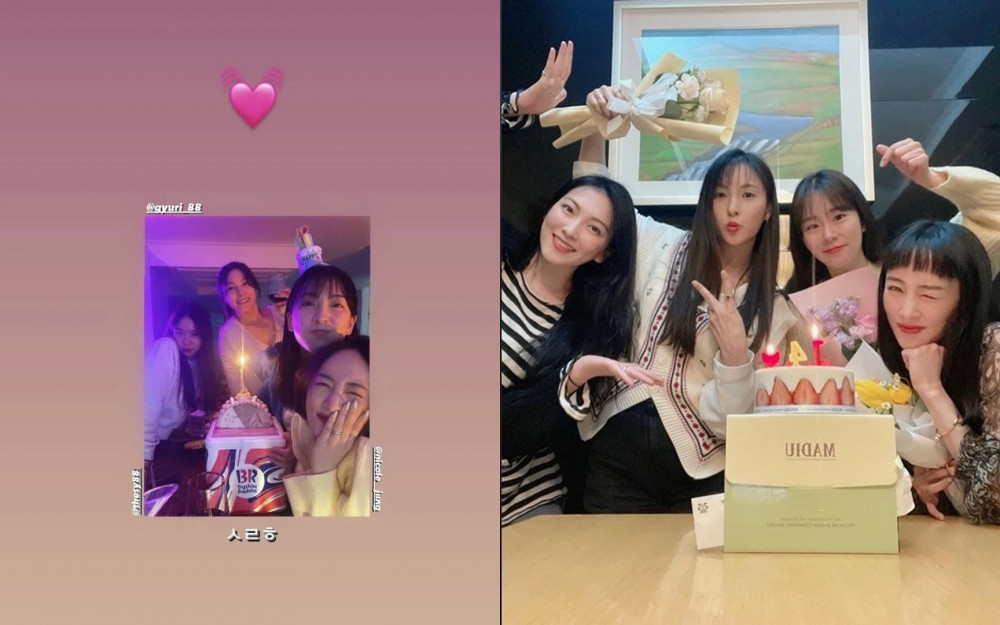 KARA members had united again to spend time with one another.
On January 30, Jiyoung posted a photo on her Instagram story. The photo showed the KARA members gathering to celebrate Jiyoung's birthday.
Fans and netizens were happy to see the members of KARA join together and spend time with one another again. In fact, the members of KARA have been known to share a fond friendship with one another as they would gather together to celebrate once in a while.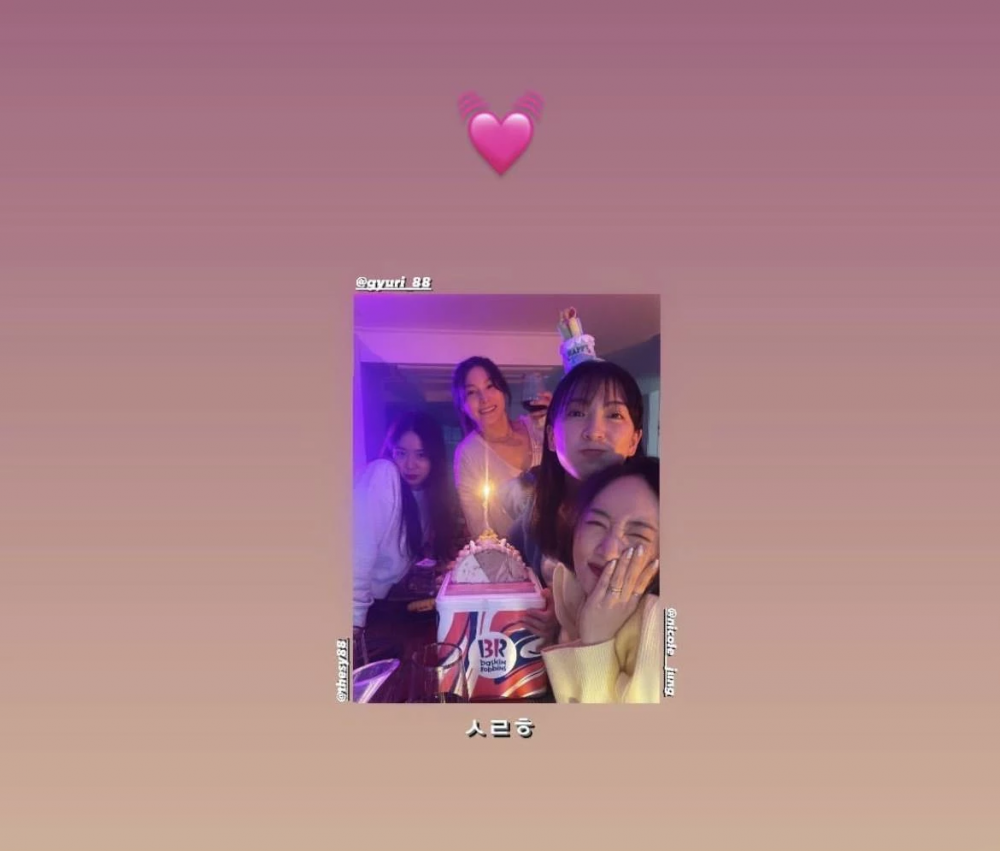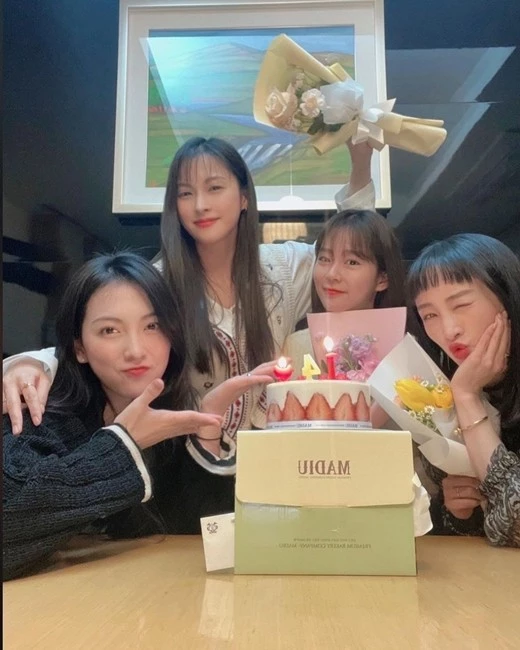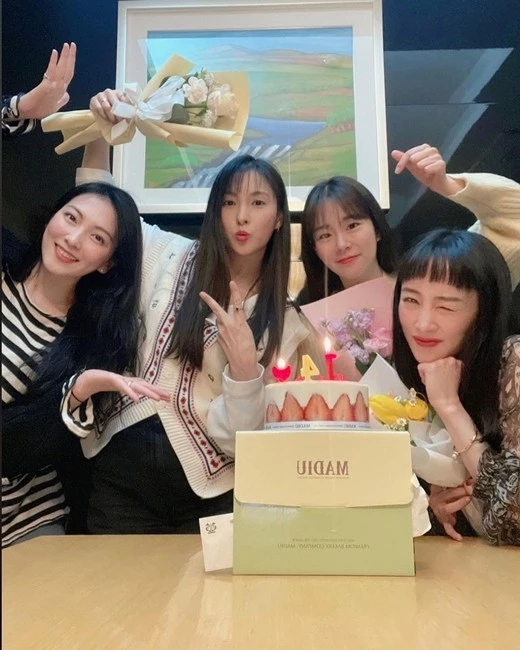 Last year, the four members met with one another to celebrate their 14th anniversary since their debut.
In 2007, KARA debuted as a four-member group. However, when member Kim Sung Hee left the group, members Hara and Jiyoung were added to become a five-member group. Thereafter, the group received much love through hit songs such as "Honey," "Mister," "Lupin," and more.