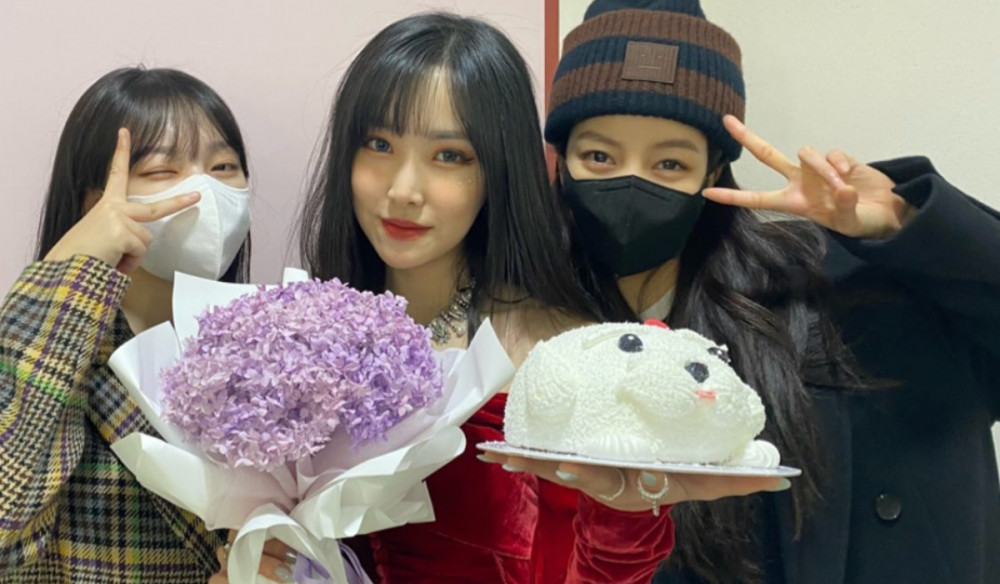 Yuju's solo debut is getting plenty of love from the GFRIEND members!
On January 23 KST, GFRIEND's Yerin took to her personal Instagram account to share photos of her and Sowon visiting Yuju backstage at the most recent 'Inkigayo' broadcast. In the photos, Yuju is seen in her stage costume, holding a floral bouquet and a white puppy character cake the two gifted her, while Yerin and Sowon pose for the camera at her side.
"Yuju, I love you," Yerin wrote on the image. "You're the coolest in the world 💛 Yuj is pretty."
Yuju responded with her own caption, saying, "I got to see 'coat Rin' and 'beanie Sojung' today. Aren't you jealous?! 💓Thank you. I love you." Sowon also playfully replied with lyrics from Yuju's new song, writing, "With all my heart 💃."
Meanwhile, Yuju made her solo debut with 'REC.' on January 18. The music video for her single "Play" can be seen here.
Check out Yerin's photos below!