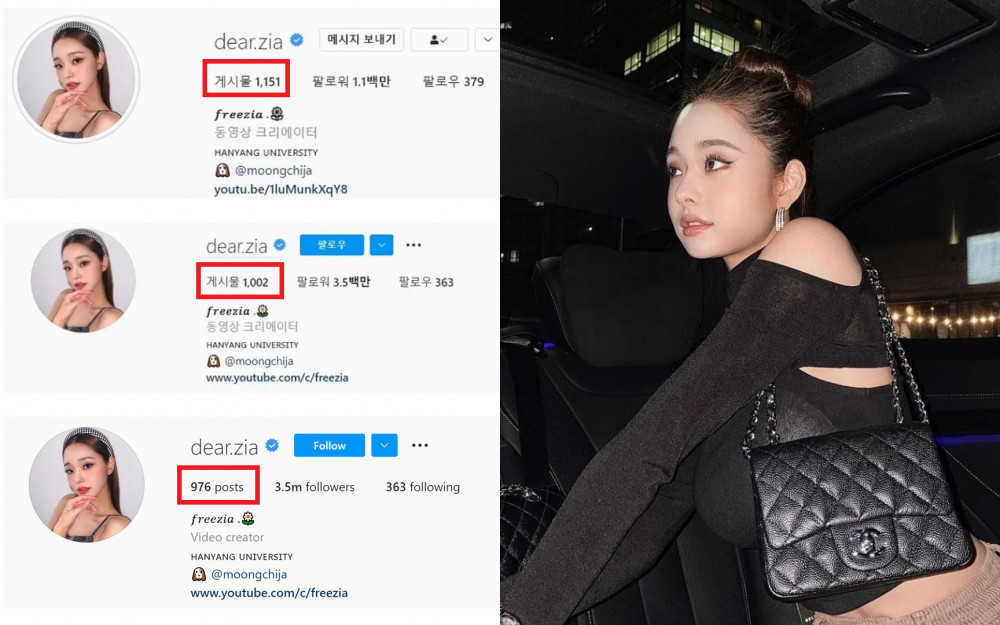 YouTuber Free Zia, who has been recently embroiled in a controversy as she was found to be wearing fake luxury items on 'Single's Inferno' and on her YouTube channel, is continuing to delete hundreds of posts from her Instagram.
On January 19, it was found that Free Zia is continuing to delete hundreds of photos from her Instagram as her posts decreased from 1,151 posts to 976 posts. The posts that were being deleted were photos that included the items that are imitation items from luxury brands such as Chanel, Dior, and Rolex. Additionally, more than twenty YouTube videos were also deleted as they included these illegal fake items.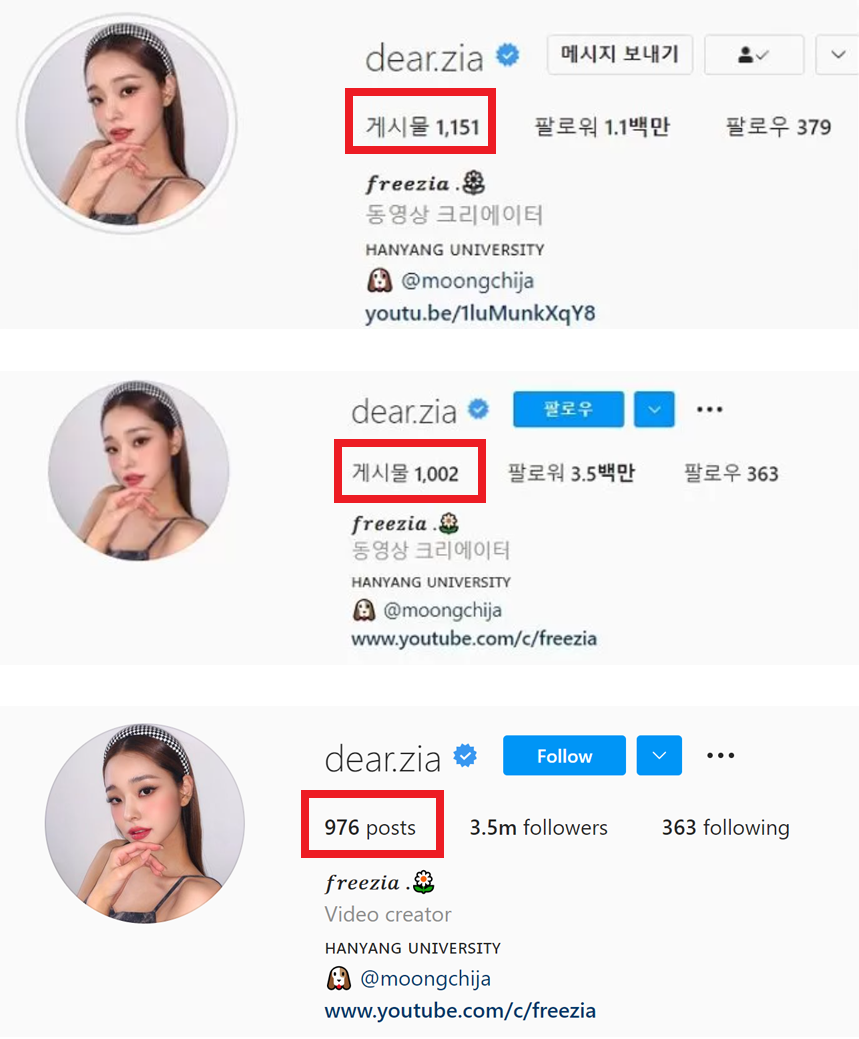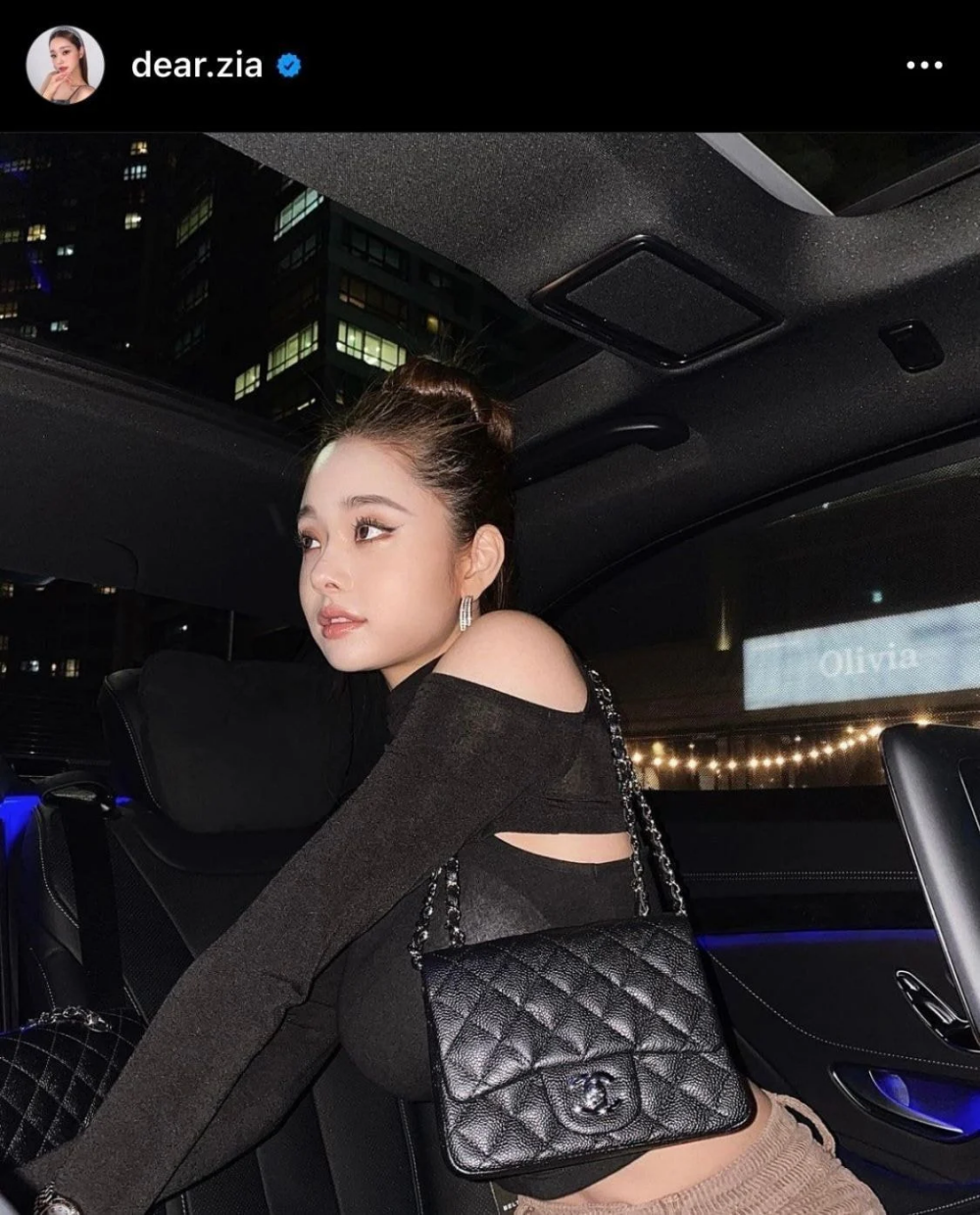 With news that Free Zia is deleting posts, netizens have gathered in various online communities to discuss this matter. Some netizens are creating online community comments saying, "I think there are more posts that are being deleted because the number of posts is continuing to decrease in real-time."
Other netizens joined the online community to comment, "I wonder which items were fake," and "I wonder which items are real." There were other netizens who criticized that Free Zia had numerous fake items and expressed how surprised they were. These netizens commented, "So it wasn't just one or two items...." "Wow, that's a lot of fake products," "She had some guts," and "This is severe, so many posts being deleted."