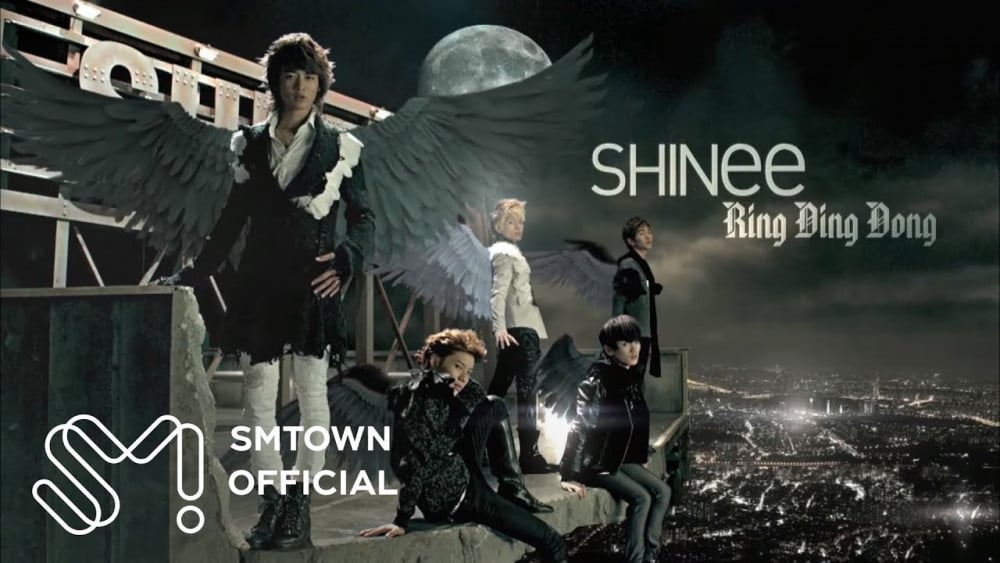 Did you know there's a playlist in South Korea that's dedicated to NOT being listened to during exams season? Commonly known as "Soo-neung Geum Ji Song," the term means songs to not listen to while studying for your soo-neung exams (a Korean equivalent of the SAT).
It's actually ironic because these songs were deemed this title from being super catchy or addicting. Students would often study and then get sidetracked humming to these bops -- an easy distraction. Because of this, during every soo-neung season, memes and playlists appear left & right amongst Korean students. So let's take a look at what songs are actually taunting these students during the busy studying season!
SHINee - Ring Ding Dong
This song has made it on the playlist for over a decade, as the "Ring Ding Dong" melody just does not fail to escape your head. It's been over twelve years since this song came out, and it's still relevant as a song to not listen to.

SS501 - U R Man
On top of that list with SHINee is SS501, as the chorus of this song is incredibly catchy. This song was also released in 2008, but it's still relevant today, portraying its true impact.

Kan Mi Yeon - Paparazzi
One of Kan Mi Yeon's biggest solo hits, Paparazzi (also a Yoo Jaesuk favorite), will stick in your head once listened to, and it only takes a few plays for the song to stay in your head -- you've been warned!

Red Velvet - Dumb Dumb
Let's admit it - we've all hummed "dumb dumb dumb dumb dumb dumb," especially when the song came out six years ago. Even now, if we hear that intro, we can all sing the hook together, showing its true catchy power.

Super Junior - Sorry, Sorry
A HUGE hit by Super Junior was released roughly 12 years ago. This song defined Super Junior and helped the group reach that top-tier elite status amongst the idols. Literally, the entire country was doing the Sorry, Sorry dance. Even today, it's hard to forget when heard just once due to the highly catchy melody.

Produce 101 - PICK ME
Does anyone remember the hype of the song? Many people at first were perplexed and actually dissatisfied with the song. But give it maybe three more listens -- bam, it somehow appeared on the playlist. The song was extremely catchy and easy to follow, explaining its immense popularity.


Oh My Girl - Dolphin
This song was taking over the country last year, and we practically heard everyone sing "Da da da da da da la da da da" -- even legend IU loved the song. The song steadily climbed the charts despite it not being a title track. It was one of the most loved songs of 2020! Check them out!

Do you agree that these songs belong in this playlist? Make sure to "NOT" listen to them while you're studying, but in all honesty, you'll probably be looking to turn that on the very first. And it all goes down from there. Make sure to check out next week for part 2 of this list!