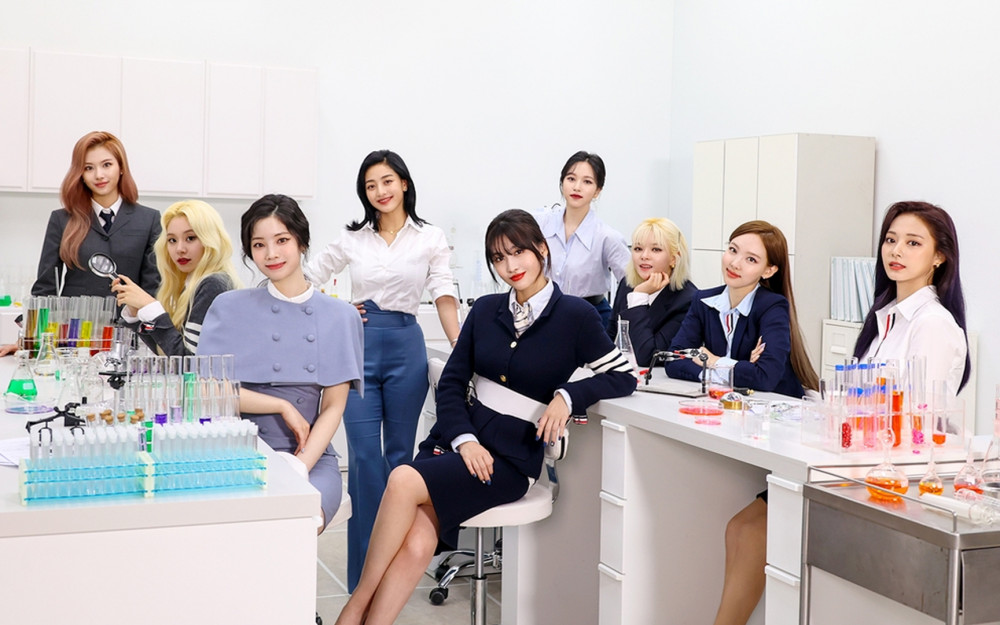 On December 16, JYP Entertainment made an official announcement related to TWICE's upcoming concert.

According to the announcement, TWICE's offline concert that was scheduled for the 24th has been canceled. This offline performance was scheduled to be held for a total of three days from the 24th to the 26th. The Friday performance has been canceled in accordance with strict social distancing guidelines due to the continuous spread of COVID19. In South Korea, the operating hours of concert halls will be limited until 10 PM starting December 19.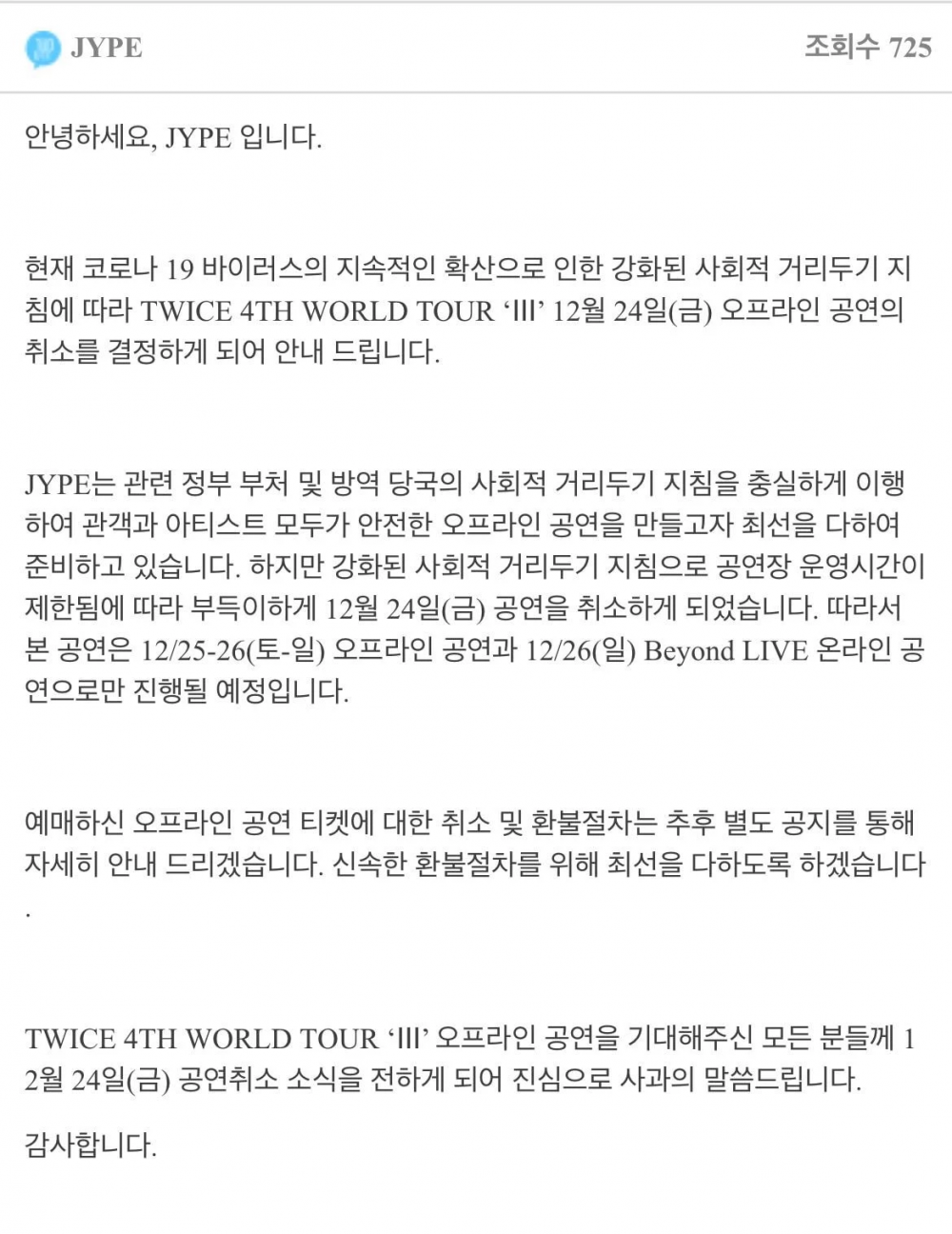 JYP Entertainment announced, "Therefore, this concert will be held only as an offline performance from December 25-26, and an online concert will be held on December 26 through Beyond LIVE. We sincerely apologize to everyone who has been looking forward to the offline concert of TWICE 4th WORLD TOUR 'iii'."

Online community users, including TWICE fans who heard the news, commented in an online community saying, "What do the fans who purchased the ticket for the first day going to do?" "I purchased tickets for Friday," "I feel bad for the fans who purchased tickets for that canceled day," "They couldn't just make the concert earlier?" "I wonder if this was the best they could do," and "They shouldn't have canceled the concert. Maybe made it earlier."