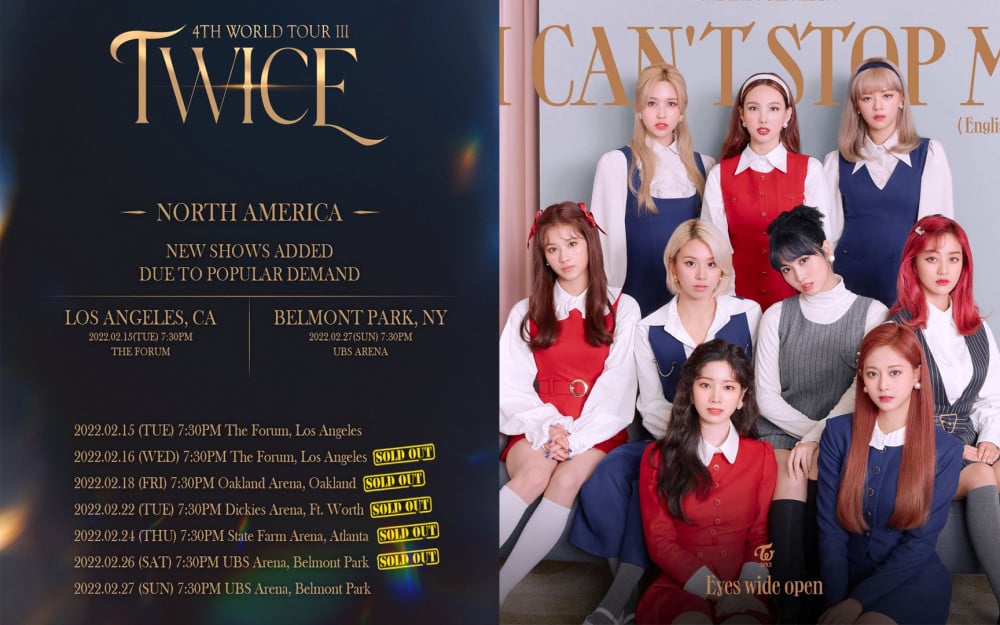 Earlier, TWICE announced the dates of their 2022 North America tour. Initially, the group was to begin their tour in South Korea and visit the major cities in North America, including Loss Angels, Oakland, Dallas, Atlanta, and New York.
However, the group recently announced they had added two more days to their tour due to popular demand.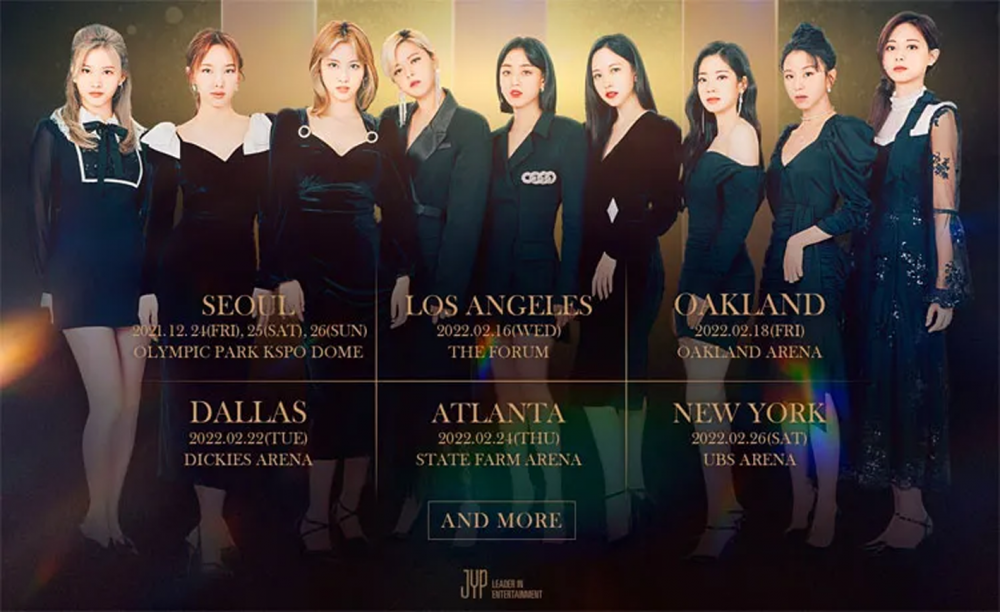 According to the announcement made on December 13, one more day of performances was added in Los Angeles and another day in New York.

- LOS ANGELES 2022.02.15(TUE) 7:30PM @ THE FORUM
- BELMONT PARK 2022.02.27(SUN) 7:30PM @ UBS ARENA

The tickets will begin selling on December 17, at 3 PM at the venue's local time. Many fans are now excited as they are waiting to get a chance to obtain the concert tickets that were once sold out.