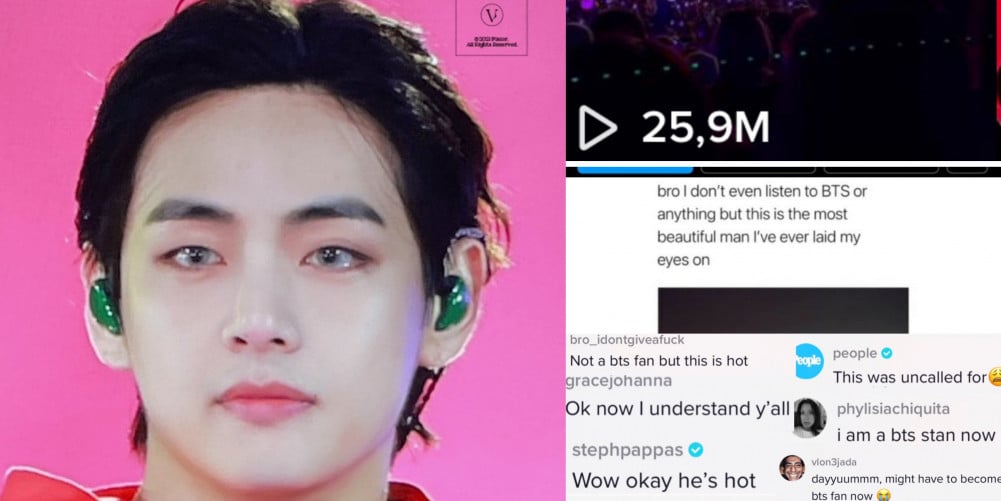 Even after the closure of BTS's concerts in LA, BTS's V is still in the spotlight.
Stan attractor V is owning up to his title as he's not only going viral on every platform but also attracting locals and non-fans attention.
His 'Squid Game' edits in Tiktok are gaining millions of views and likes from non-fans who are asking about him and showing their interest in stanning BTS, thanks to Taehyung.
Comments under videos were filled with Tiktok celebrities and verified accounts swooning over Taehyung's visual and aura. Even "People," the American weekly magazine, couldn't resist his charm.
Not only on Tiktok, but Taehyung also took over Instagram too, locals posting his videos amazed by his insane visuals and even celebrities falling in love with him.
Viral king V strikes again as he became one of the most-talked-about artists after the concert. He is helping BTS gain more fans each day.