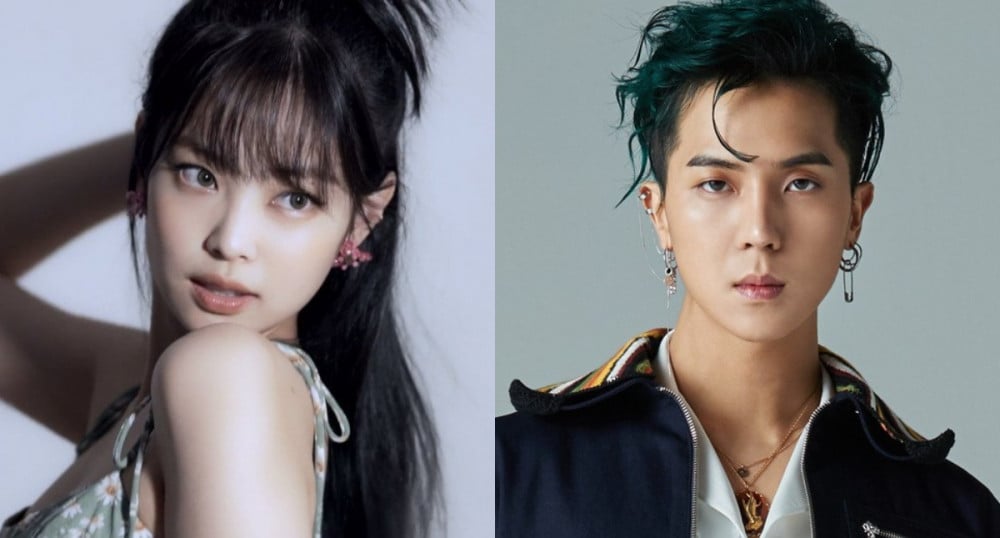 Netizens discussed the close friendship between BLACKPINK's Jennie and WINNER's Song Min Ho.
On December 27, one netizen took to a popular online community forum and created a post titled, "Song Min Ho and Jennie must be really close." In the post, the netizen included a collaged photo, which showed all the times that Jennie had taken to her personal Instagram in order to help promote Song Min Ho's art gallery and music releases. Here, the netizen wrote, "There is no other guy that Jennie consistently mentions on Instagram, besides Song Min Ho Lolll She also promoted Song Min Ho's new song, and it's very nice to see."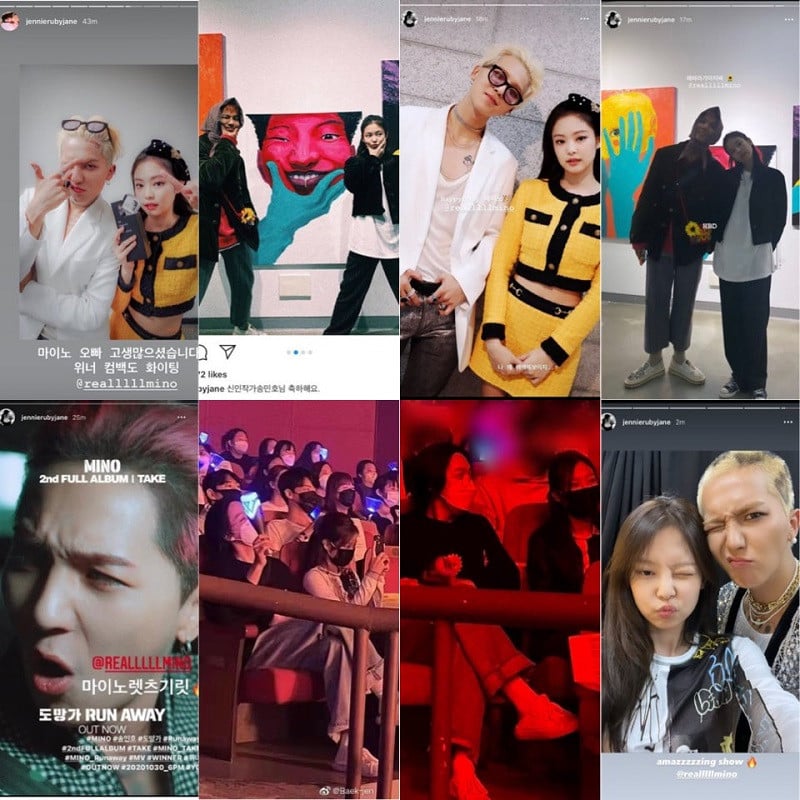 In response, some of the netizens' comments included:

"They have this 'trendy sibling' vibe to them Lolll."

"#friendzone."
"So cute."

"They're both really social. They're like real siblings."

"I love both of them TTTTT."

"They kind of resemble each other. Their position in their teams are also the same."

"I feel like Song Min Ho will take care of her well, like a younger sibling."

"International fans seemed to call them 'minnie' often Lolll Just like the CL and GD sibling relationship, I love the Mino-Jennie combination. "
"It makes me think about the time the 'FIANCÉ' and 'Solo' promotions overlapped with each other."

"There are so many people who are a man and a woman but leave each other as friends, and it's useless to say that they're dating. If Jennie didn't have her dating scandal, netizens would have written so many comments saying she's making [their relationship] more obvious on purpose."