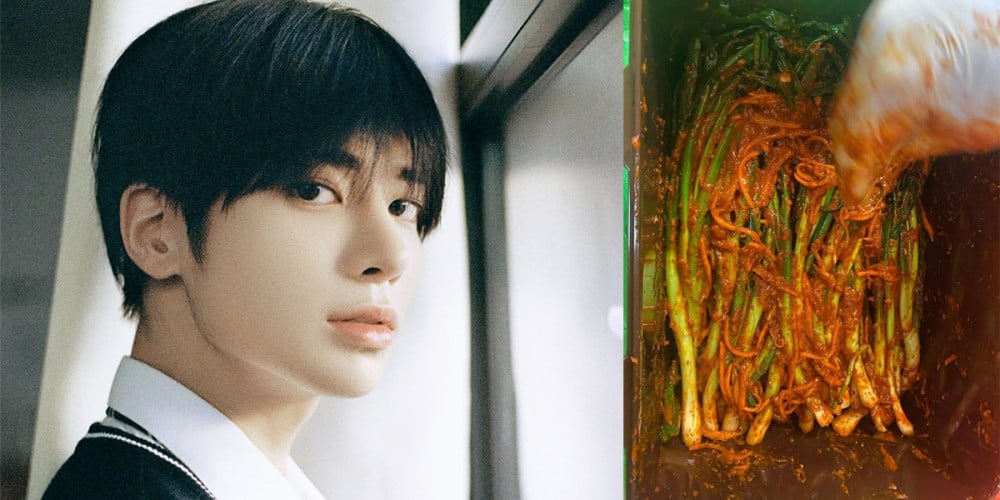 Some time earlier this week, TOMORROW x TOGETHER member Taehyun shared with fans in a Weverse update that he made his own pa-kimchi (scallion kimchi) at the dorm!
Now, all Koreans know that making kimchi at home by hand is a pretty advanced cooking skill. Even with the flood of online recipes and guides available, it's not easy to get kimchi right!
But to many TXT fans, Taehyun is known as the next aspiring Baek Jong Won of the K-Pop world. And while Taehyun has shared final pics of his homecooked dishes with fans before, this time, he made sure to share the whole process to prove that he was doing everything the traditional way!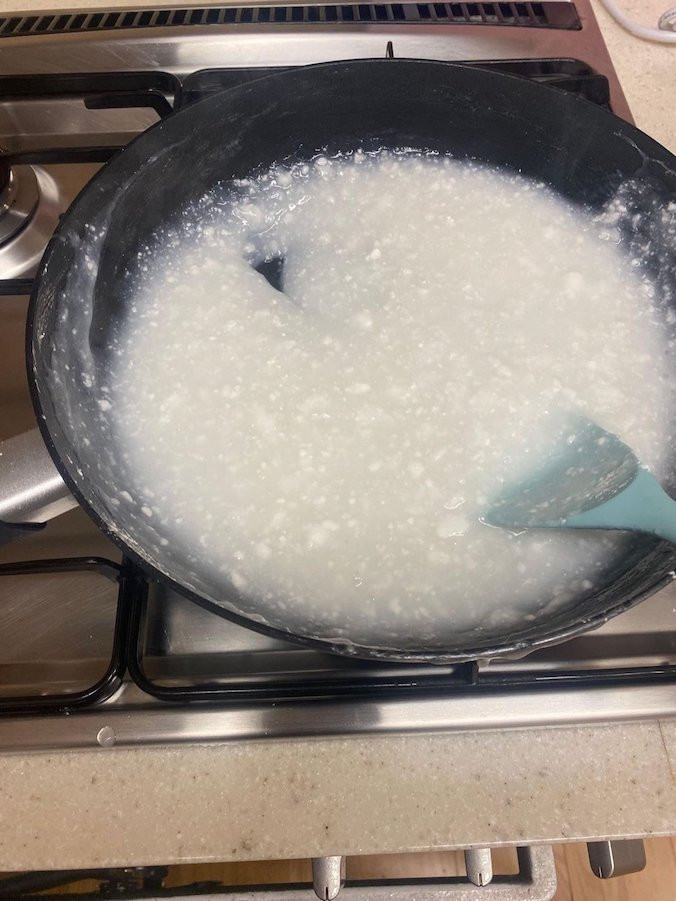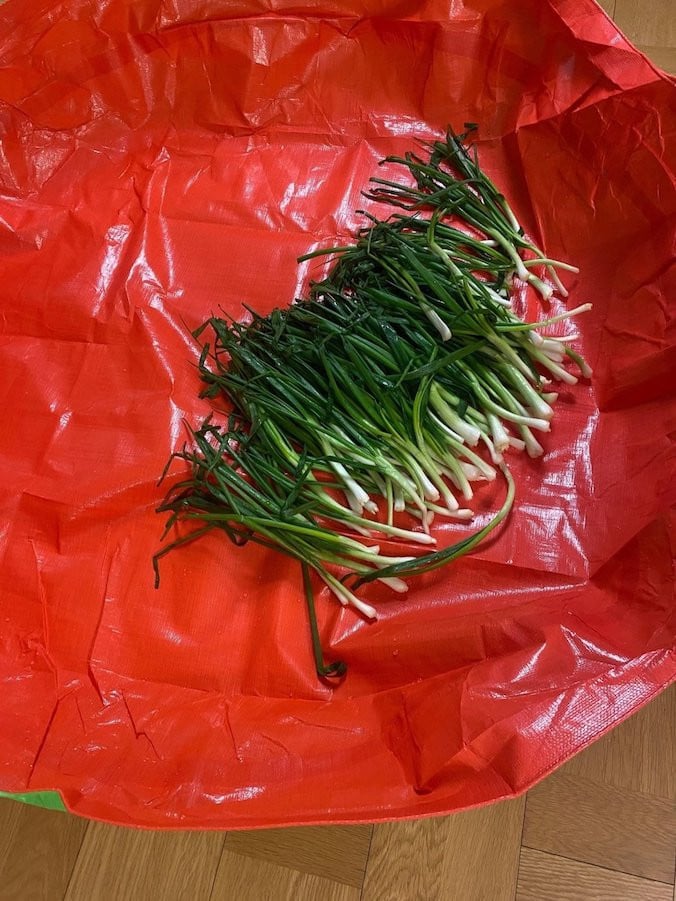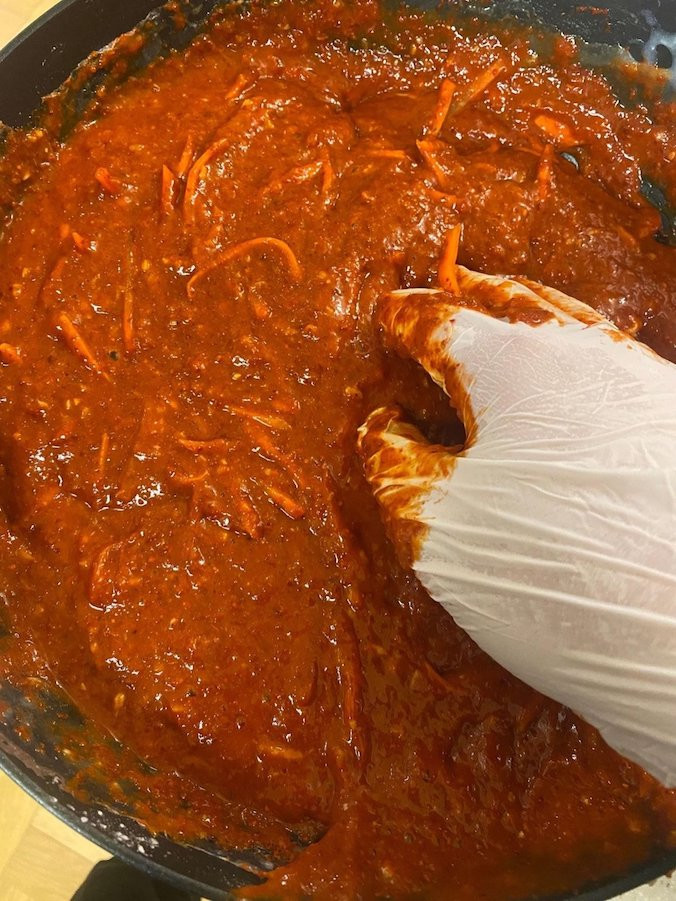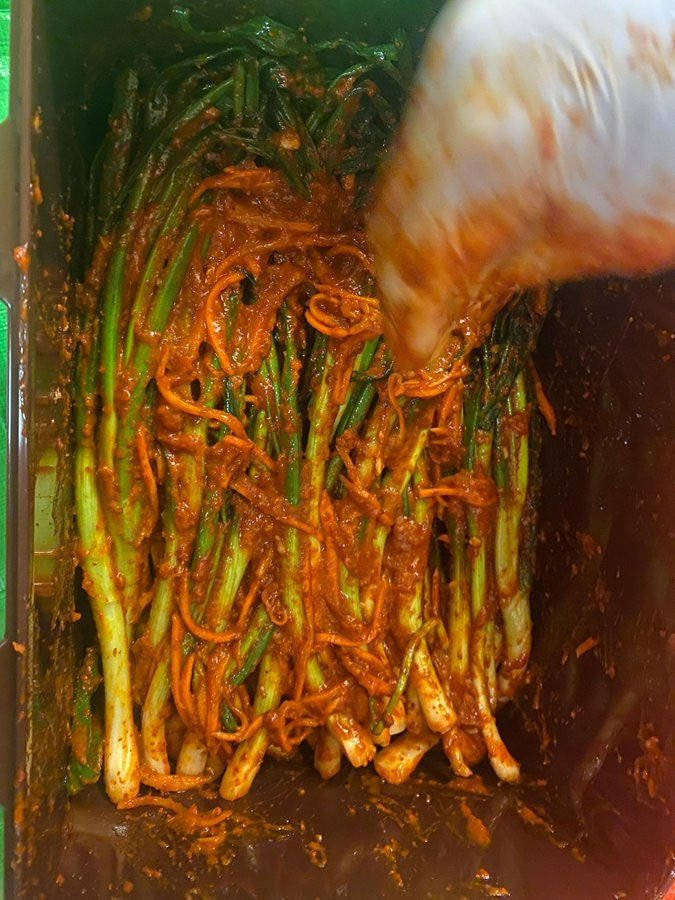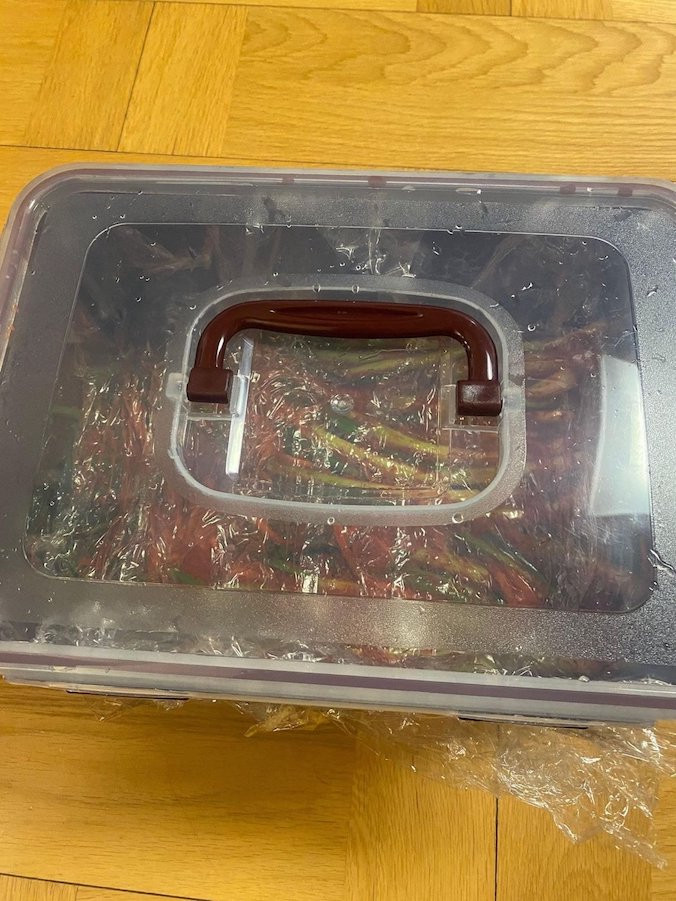 Netizens reacted with comments like,
"A twenty-year old made kimchi? I've never done it before and I'm way older than him..."
"He's got everything, the kimchi mat, the kimchi container, that is some serious preparation."
"You can tell by the way he put the plastic film on top that he knew what he was doing!"
"That red mat tho kekekekeke. That stuff's for the real intense moms at home kekekekeke.
"Kimchi made by a twenty-year old. That is so cute and impressive!"
"Wow he even cooked the rice paste on the stove... He's so much better than me and I'm older."
"The fact that there is a kimchi-making mat in TXT's dorm kekekekeke."
"What a little home chef!"
"I like how the rice paste is the first pic. Now that's how you know this is serious stuff."
"Will you marry me Taehyun? I can eat everything you cook for me kekekekeke."
And more! Who else wants to try making kimchi at home like Taehyun?