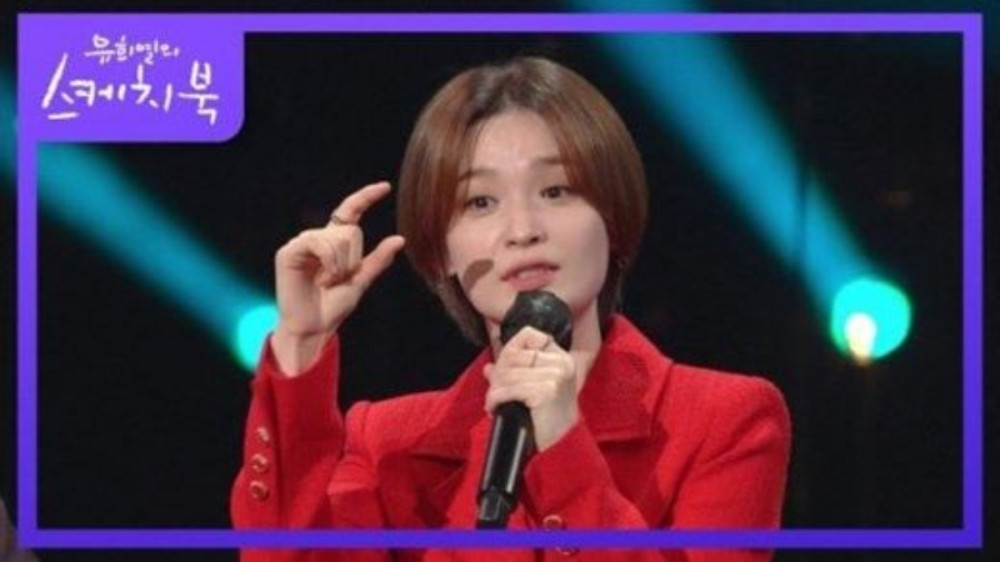 KBS2's 'Yoo Hee Yeol's Sketchbook' ultimately decided to delete a video clip of Jeon Mi Do after being criticized for their choice of thumbnail.

Back on December 11, KBS uploaded a video clip of Jeon Mi Do from her guest appearance on 'Yoo Hee Yeol's Sketchbook' via YouTube. In the clip, Jeon Mi Do presents a tone-deaf singing performance, reenacting the tone-deaf character she played in tvN's drama 'Hospital Playlist'. However, the thumbnail that was used for the video clip was criticized by netizens. The thumbnail for the video showed Jeon Mi Do describing something, using a hand gesture resembling a finger-pinching gesture which had been used as the symbol for a now inoperative feminist online community that sparked outrage among anti-feminists in South Korea. This isn't the first time that this gesture has stirred controversy, as anti-feminists claim that it is a gesture used by feminists to mock male genitals.

In response, some of the netizens commented, "They're basically trying to make Jeon Mi Do get hate", "Did they really have to use a thumbnail that shows her with a hand gesture open to misunderstandings?", and more.
Following the continuing criticism they received, KBS has now put the video to private.