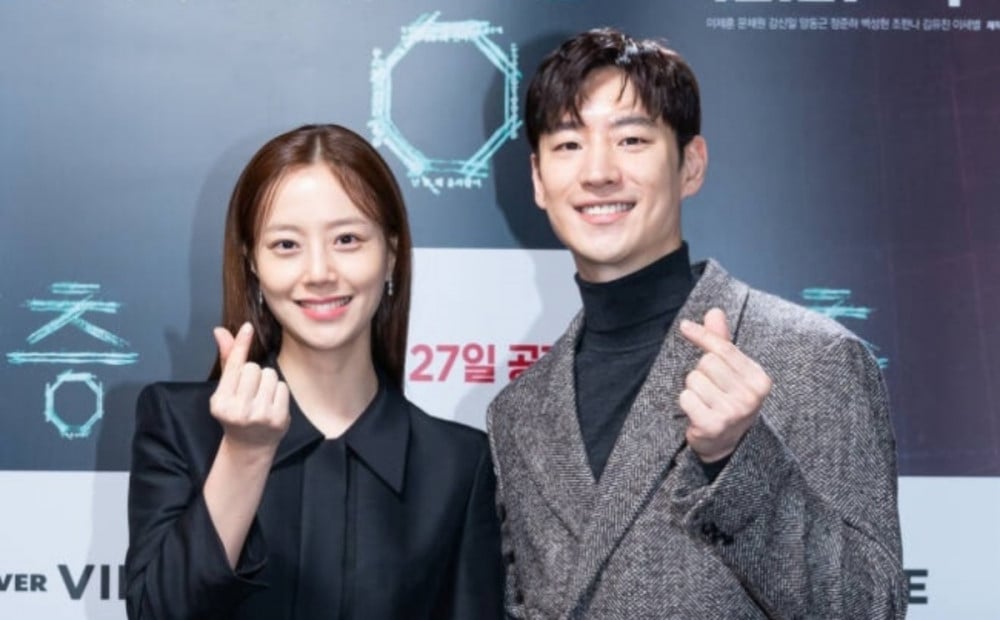 Moon Chae Won and Lee Jae Hoon attended the press conference for their new audio film 'Floor'.
On December 16 KST, the press conference for Naver's new audio film 'Floor' was held online in order to prevent the spread of COVID-19. Naver's first ever audio film will combine the leading actors' voices with visual effects, presenting content that has never been seen before. Through the use of graphic effects, sound effects, and music, the audio film 'Floor' is expected to provide an experience that will draw global attention. The audio film 'Floor' is a mystery thriller that depicts the story of profiler Kang Ho (played by Lee Jae Hoon) who works with police officer Shin Ji Ho (played by Moon Chae Won) in order to uncover the truth behind the mysterious incidents that continue to occur in a particular villa.
Lee Jae Hoon revealed his first impressions of working with Moon Chae Won for the first time, in 'Floor'. He stated, "It is my first time working with Moon Chae Won in a project together, but our first encounter was at the Blue Dragon Film Awards ten years ago. We both won the rookie award right next to each other. At that time, we shyly greeted each other after receiving the rookie award trophy. After greeting each other, we shared our interests in working together someday, but I'm happy that we finally met [in a project]." Moon Chae Won smiled as she added, "After we received the rookie award, we greeted each other at an after party for a movie premiere as well. It was really nice to meet again, but there are also some unfortunate aspects. There must have been some fans who looked forward to a project where both of our faces appeared together. But I look forward to that kind of meeting next time."
Meanwhile, 'Floor' has a total of six episodes, and will be made available to watch for free through Naver's Vibe on December 27.