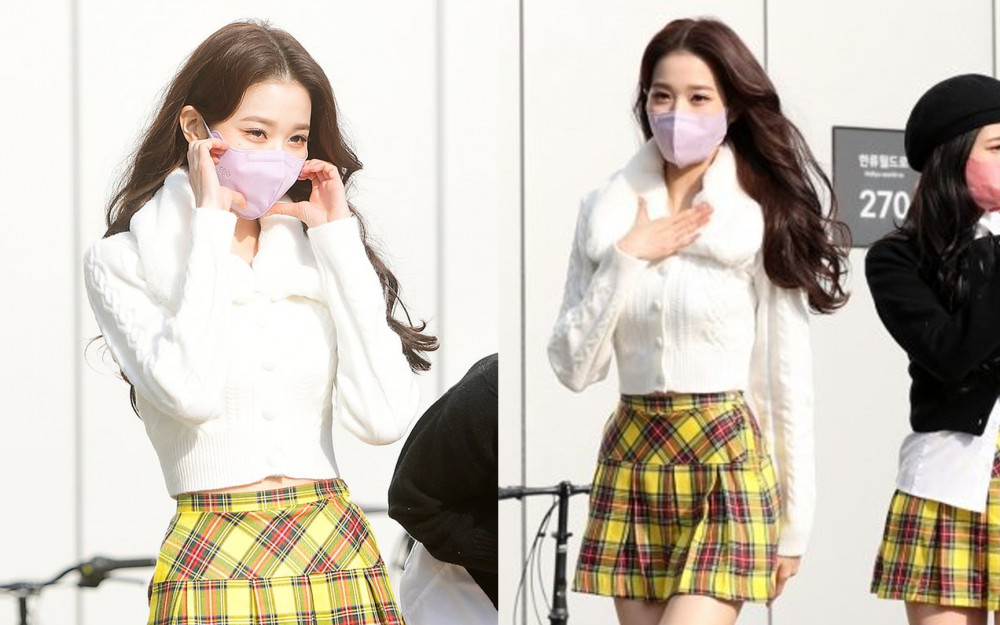 On December 16, IVE members Jang Won Young and Ahn Yu Jin made their way to the JTBC studio in Ilsan to film the new episode of 'Knowing Bros.'

On this day, the two rookie girl group members were seen entering the studio and posing for the camera. Jang Won Young garnered attention as she boasted her impeccable visuals wearing a white sweater over a yellow plaid skirt.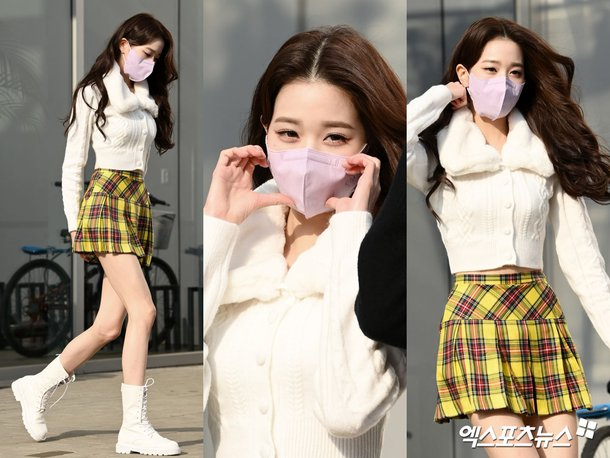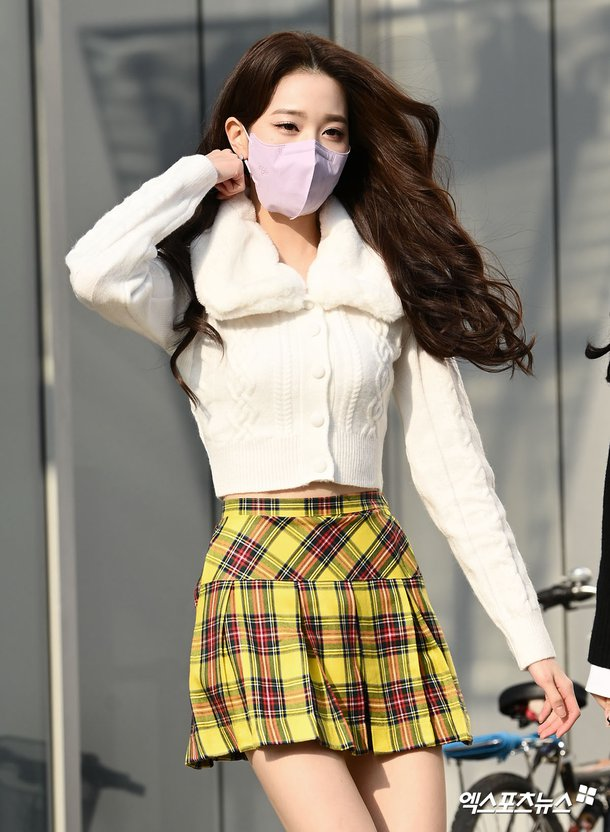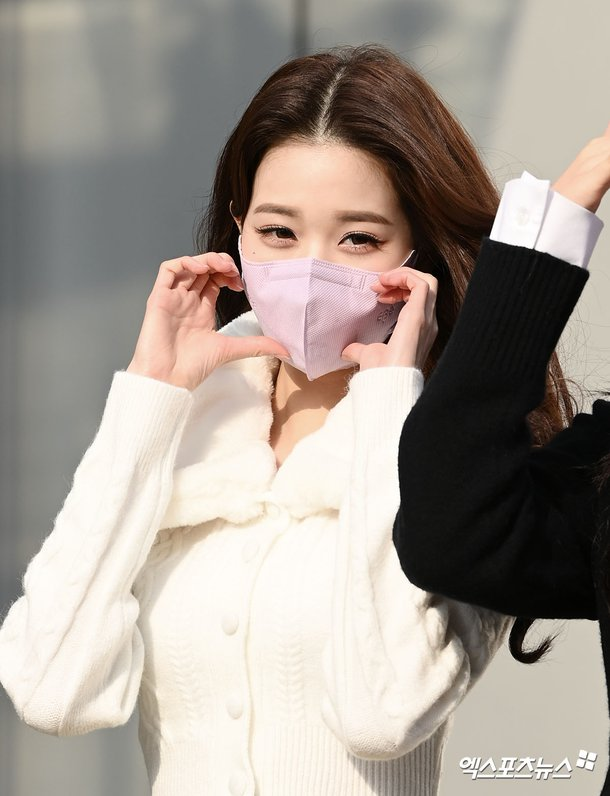 Jang Won Young showed off various sides to her charms as she posed dynamically, making heart shapes with her fingers and waving her hand.
Netizens gathered to an online community to comment on how legendary her visuals were for this day. They commented, "Both of them were gorgeous on this day but Jang Won Young is on another level," "They really look ae, so surreal," "Her legs are so long," "She's so tall and slim," "She's like a barbie doll," "This is so legendary," "If a girl like that really walked around high school wearing school uniform and looks like that, all the guys will fall," "Who knows where Jang Won Young's cardigan is from?" and "She's so pretty."