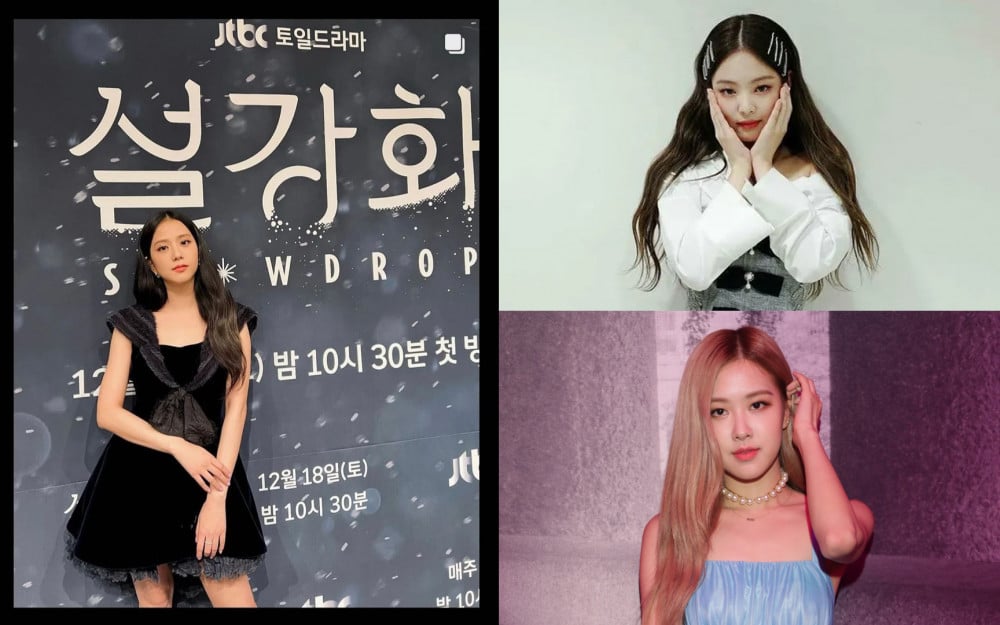 In just two more days, on December 18, the jTBC drama 'Snowdrop,' starring BLACKPINK's Jisoo and Jung Hae In, will be making its grand premiere.
On December 16, the cast members and director had a press conference where they talked about various aspects of the upcoming drama and revealed some of the behind-the-scenes stories. As soon as the press conference aired, fellow BLACKPINK members took to their social media to show their support for Jisoo.
Jennie and Rose each posted an Instagram story showing photos of Jisoo at the press conference and shared their excitement for the premiere of the drama. Rose wrote, "Our unnie is so pretty, hope 'Snowdrop' does well," while Jennie wrote, "Our Young Ro, I'm excited excited excited."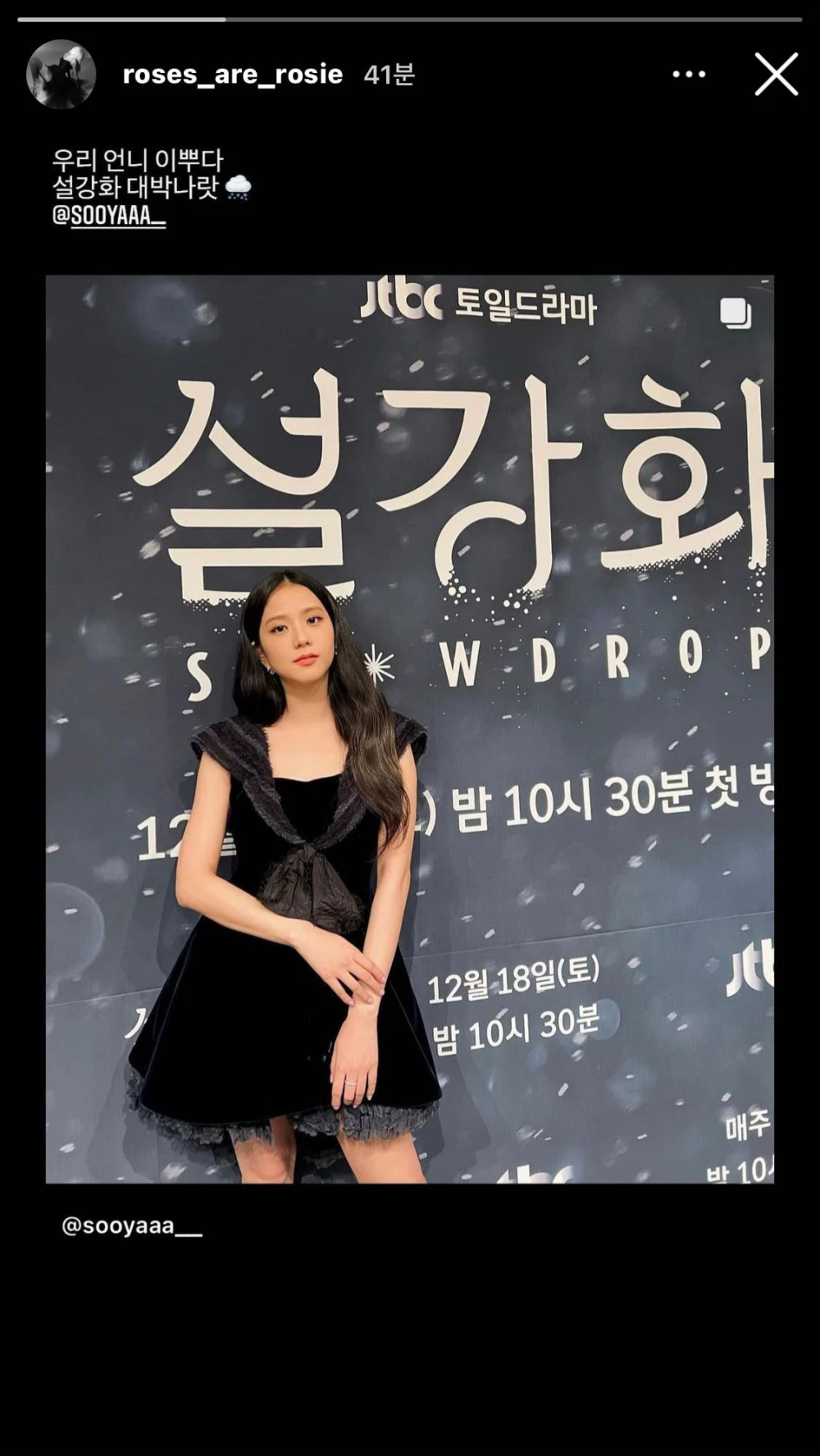 Meanwhile, 'Snowdrop' takes place in 1987 Seoul. The story revolves around South Korea's youths during an unstable period of political history when many young people had to sacrifice their lives and their dreams. In the drama, Jung Hae In, takes on the role of a mysterious university student named Su Ho, who breaks into an all-girls dormitory one day, covered in blood. Opposite him, BLACKPINK's Jisoo plays Young Ro, an ordinary university student and a residence of the all-girls dormitory who takes Su Ho in and hides him from his pursuers.