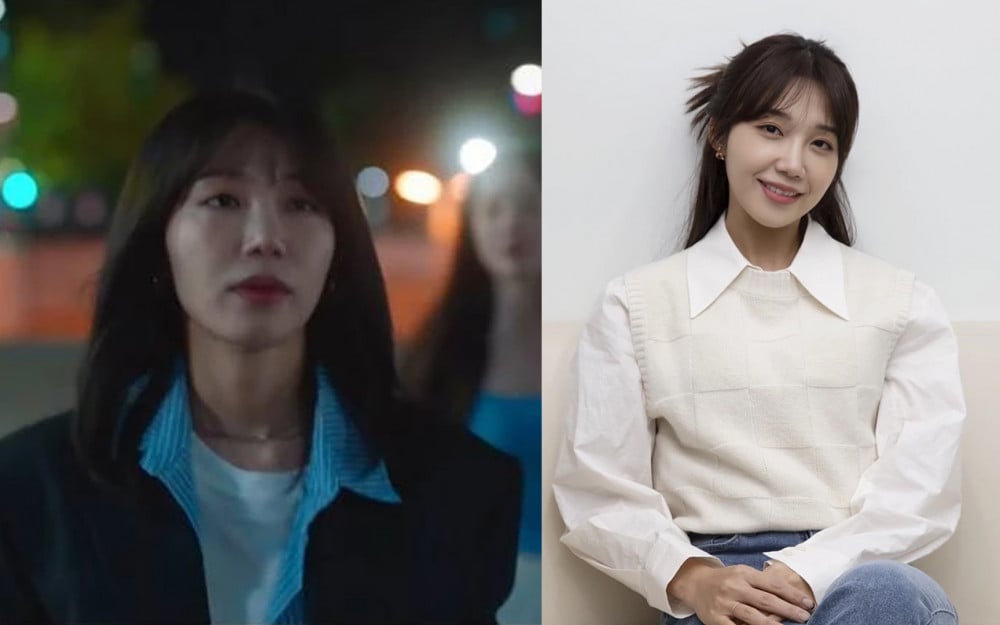 A Pink's Eunji revealed the behind-the-scene story of when she filmed the fight scene with Sunhwa.
On November 30, Eunji had an interview to celebrate the end of season 1 of 'Drink Now, Work Later.' 'Drink Now, Work Later,' is based on a webtoon of the same title and depicts the story of friendship between three women who love coming together for a drink after a tiresome day. This slice-of-life drama gained much popularity as the three characters received much love for their chemistry on screen. 'Drink Now, Work Later,' came in first place on TVing and received many positive reviews.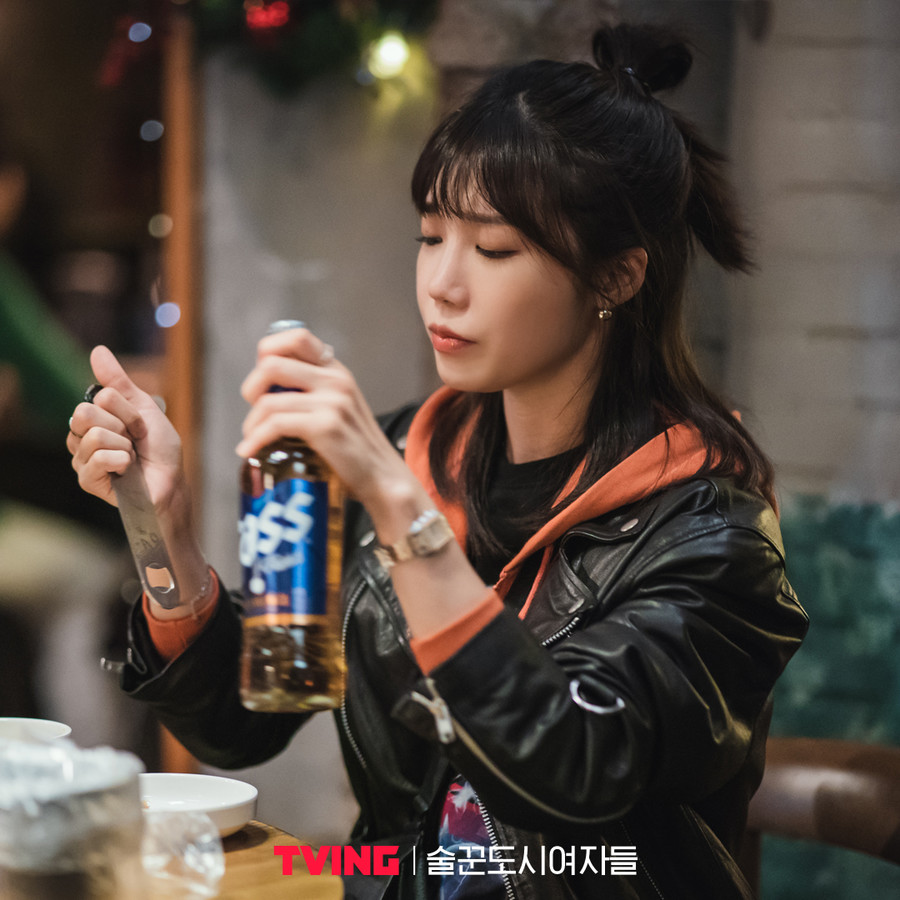 Among the three, Eunji played the role of Kang Ji Gu, an Origami YouTuber who seems cold on the outside but has a warm, tender heart. She received much love as she perfectly took on the character of Ji Gu.
In the latest interview, Eunji shared she had never imagined such explosive popularity through this drama. She shared, "I'm still a bit dazed. I never thought this many people would like the drama. I'm so happy that so many people around me are enjoying the drama."
She also shared, "In the perspective of the person who's filming, I was able to film with a comfortable heart because a lot of viewers say it was fun. I was happy because I saw that my fans were excited. I think this project was good in every aspect."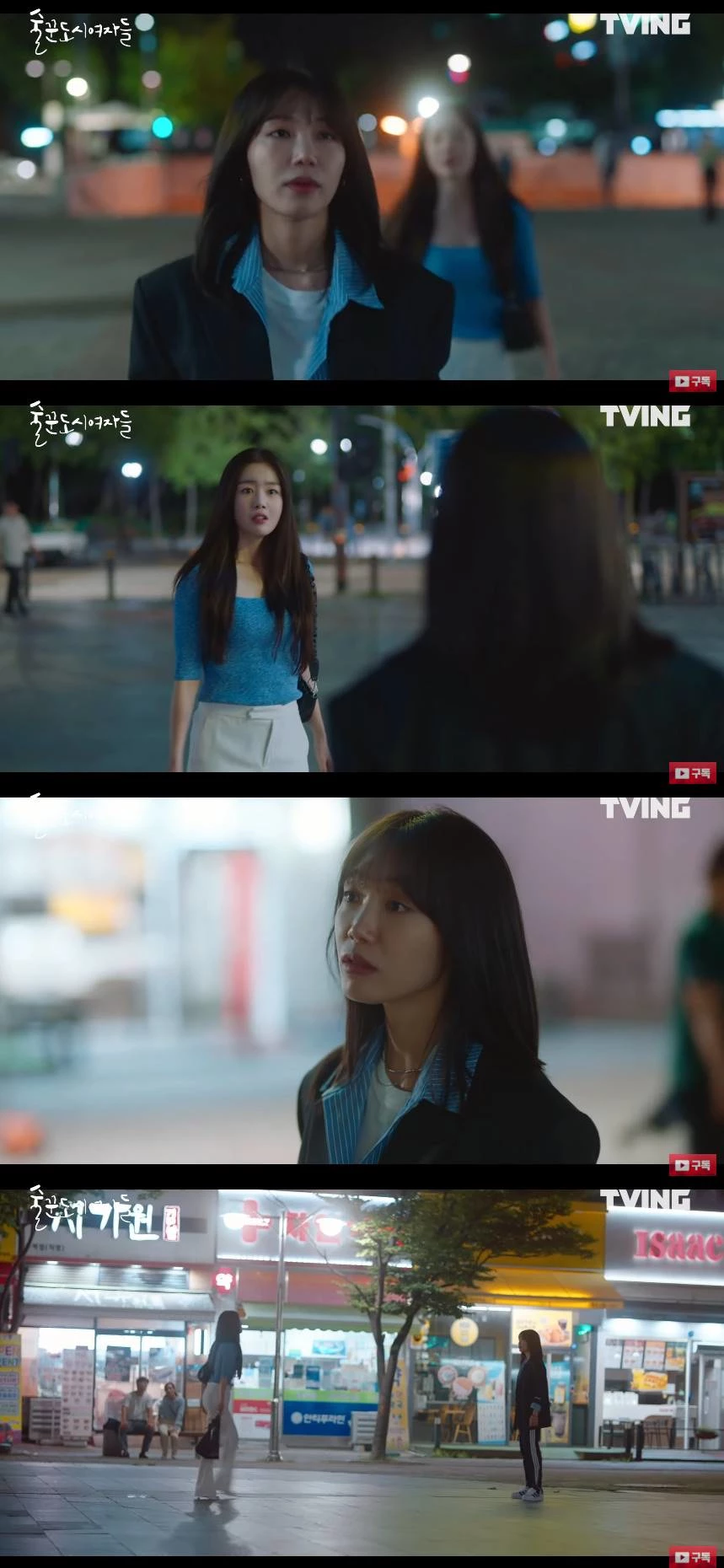 One of the scenes that garnered much attention was the fight between Kang Ji Gu and Han Ji Hyun (played by Sunhwa). The scene gained attention since the two actresses fought realistically in front of the subway station, slurring curses at each other.
Eunji explained, "Filming this was really fun. I was having fun as I shouted loudly and cursed in front of other people, not as Eunji, but as Ji Gu." She elaborated, "There was also an echo so there was some adrenaline when the loud shouts of curses resounded around."
Eunji added, "Sunhwa's voice and my voice are both really loud so with the sound resounding, we became even more worked up. We were throwing words that would hurt each other so I really got angrier." She elaborated, "I was concentrating when filming the scene so at that moment I was really angry. I also had fun experiencing how my emotions just unfolded."