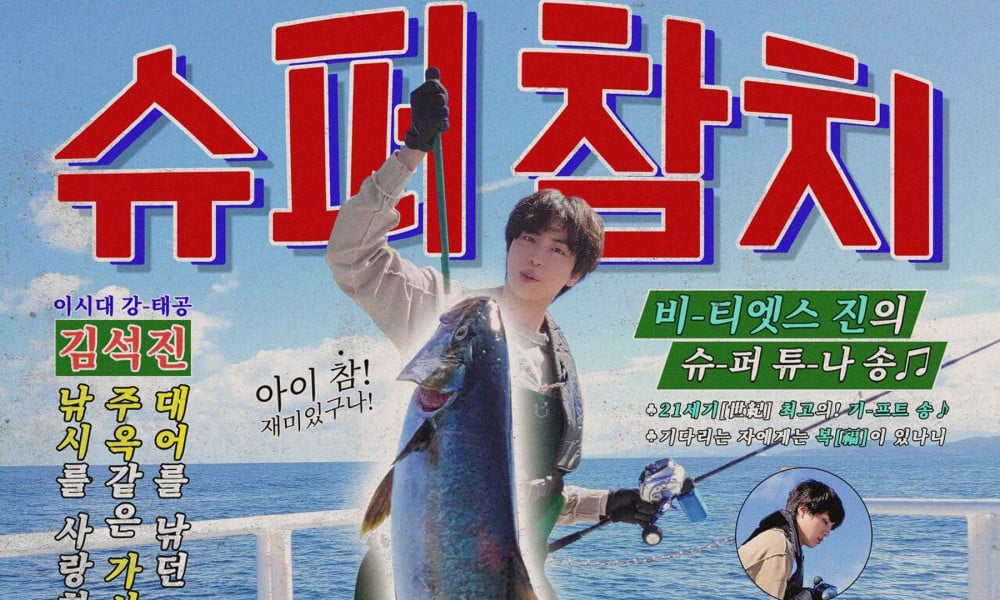 Japanese netizens are protesting against the lyrics of BTS Jin's new song. This is because Jin wrote "East Sea" rather than "The Sea of Japan" in his latest song that he wrote and produced.

On December 4, Jin released a short song titled "Super Tuna" through BTS's official social media and YouTube channel in celebration of his birthday. In the music video that was released for the song, Jin is seen dancing a cute choreography expressing fish at a beach.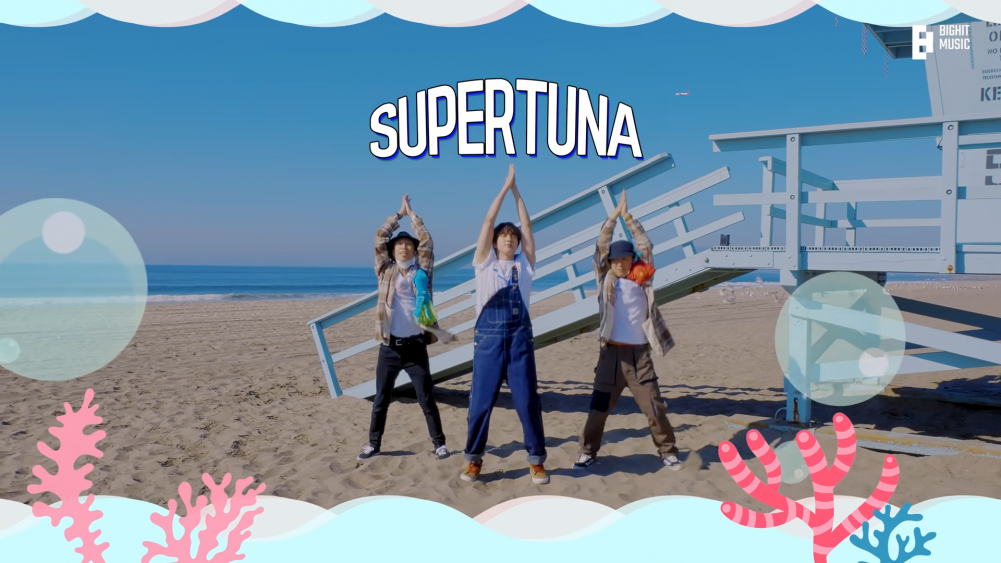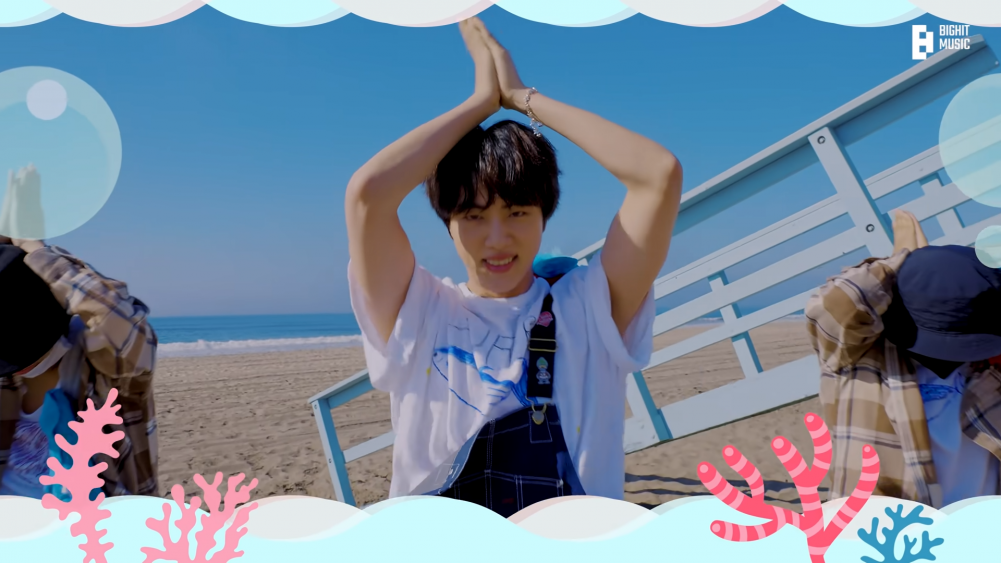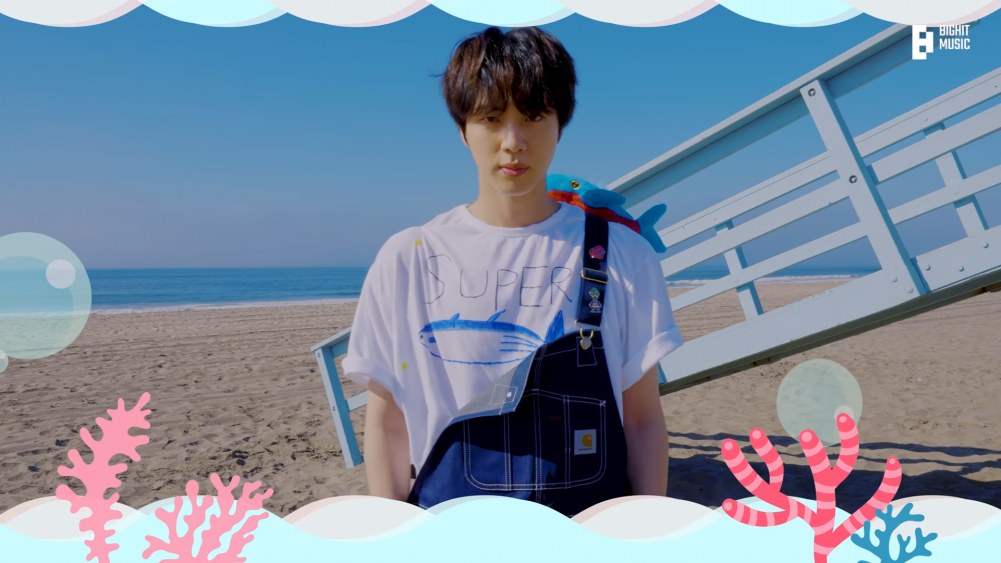 "Super Tuna" garnered immense popularity globally as it quickly gained millions of views in just a few hours. As of December 8, the video reached over 21 million views in four days. In addition, the hashtag 'SuperTuna' was used a record-high of 80.6 million times on TikTok as the "Super Tuna Challenge" went viral.

However, there are some Japanese netizens who are taking issue with the lyrics of the song. In the song, this part of the lyrics, "East Sea, west sea, where could my fish be?" is where Japanese netizens have taken the issue with. The usage of "East Sea" rather than "Sea of Japan."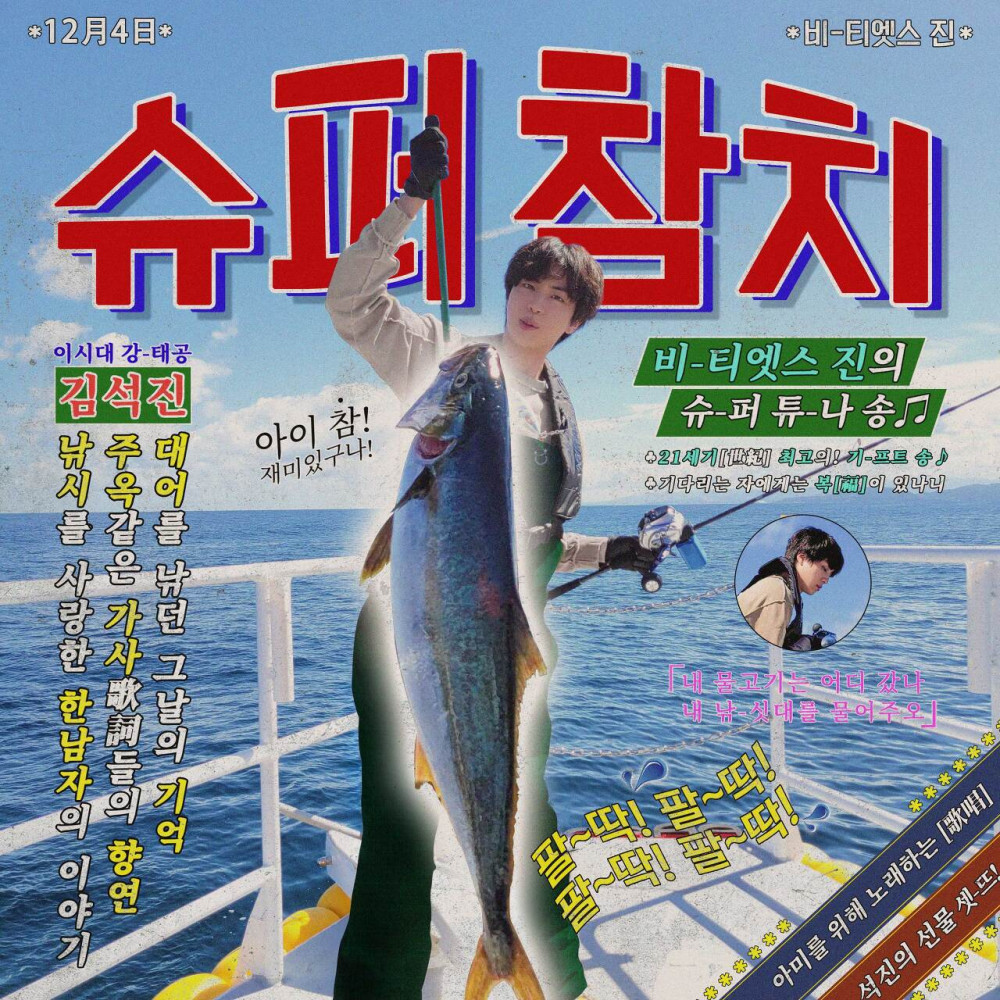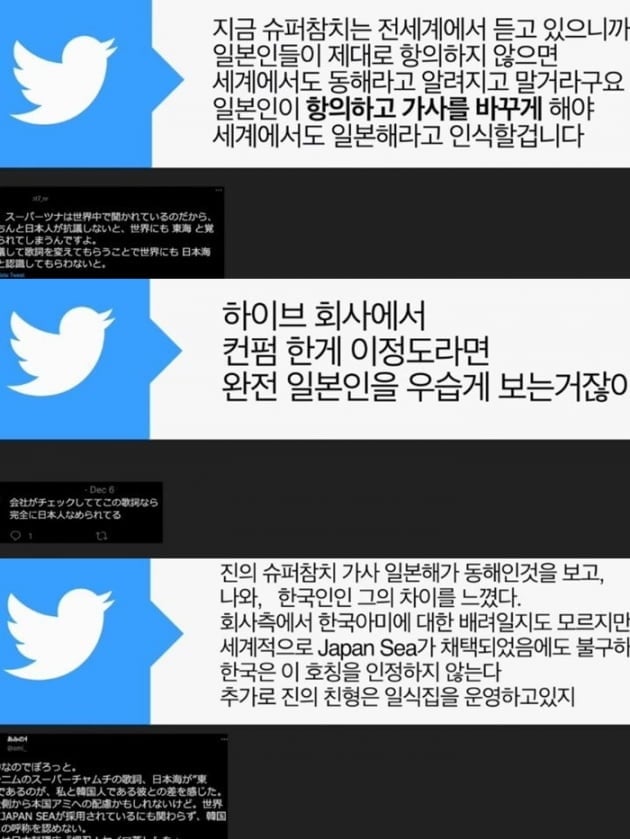 Some Japanese netizens commented, "Right now the whole world is listening to 'Super Tuna' so the Japanese people need to properly protest," "They're taking Japan as a joke if the company confirmed the song," and "he might have done that for the Korean ARMYs but the whole world is choosing to say 'Sea of Japan'."
This conflict between Korea and Japan has been continuing for a long time. Japan has been claiming the island of Dokdo to be Japanese as well as calling the 'East Sea' as the 'Sea of Japan.' With this conflict continuing over the years, the International Hydrographic Organization (IHO) held a meeting in November of last year and decided to introduce a numbering system when indicting oceans rather than referring them to 'East Sea' or 'Sea of Japan.' However, the issue still persists between the two nations.

There have been responses saying there is no problem with Jin saying 'East Sea' since his nationality is Korean. In addition, there are some who say that Jin should be given an award since he is promoting the 'East Sea' through his song.