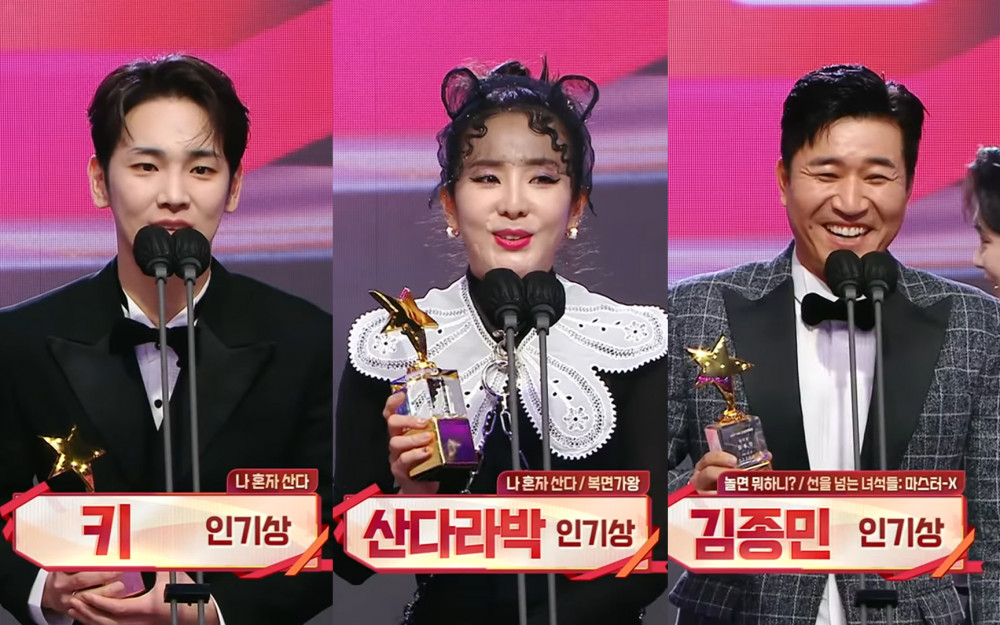 At this year's 'MBC Entertainment Awards,' three individuals took home the popularity award.
At the awards ceremony held at Sangam MBC in Mapo-gu, Seoul, from 8:40 pm on December 29th, Dara, Key, and Kim Jong Min took home the popularity award for this year.
Dara won the popularity award for her contribution appearing on 'Masked Singer' and 'I Live Alone,' while Key won the award for his role in 'I Live Alone,' and Kim Jong Min received the award for his attributions on 'Hang Out With Yoo' and 'Those Who Cross The Line: Master-X.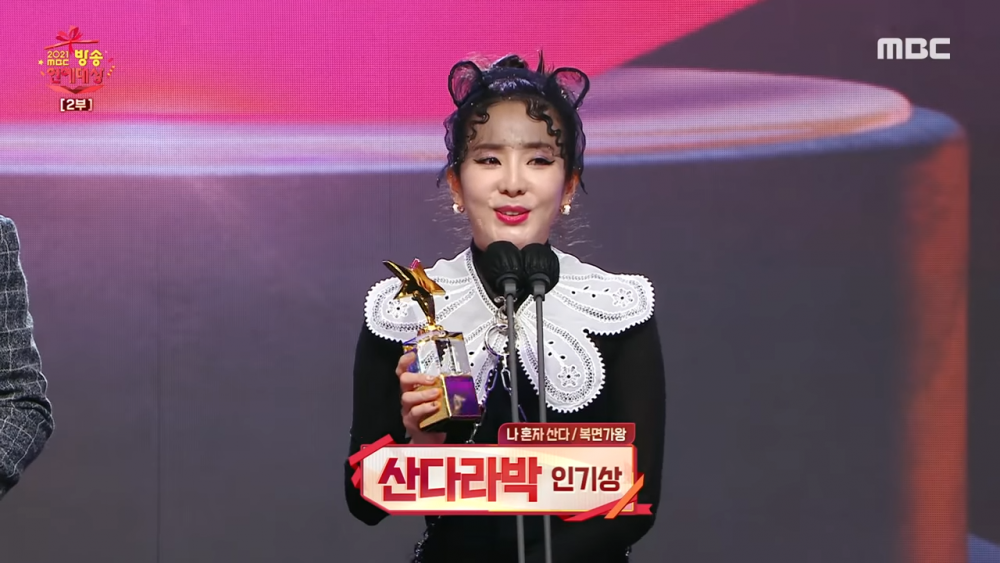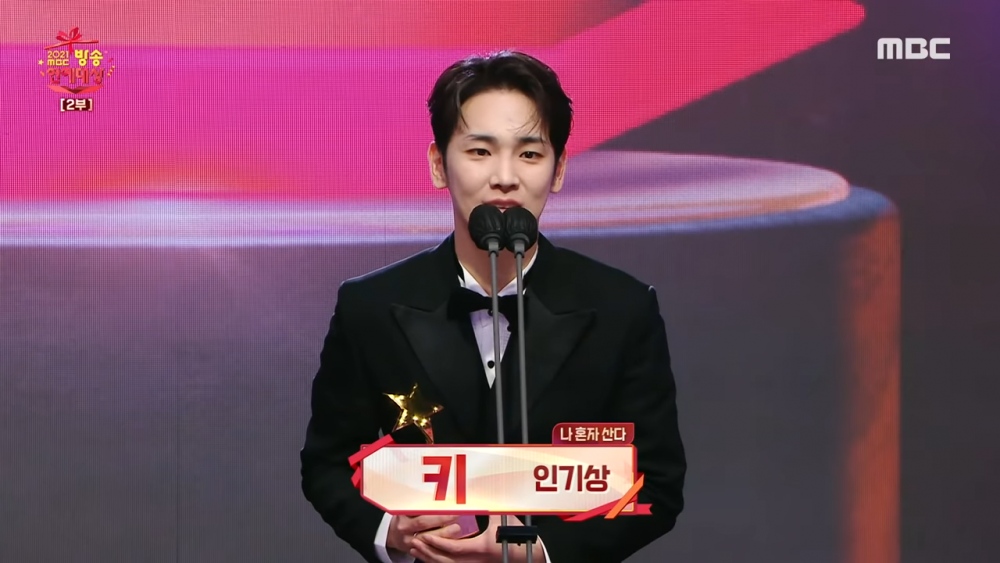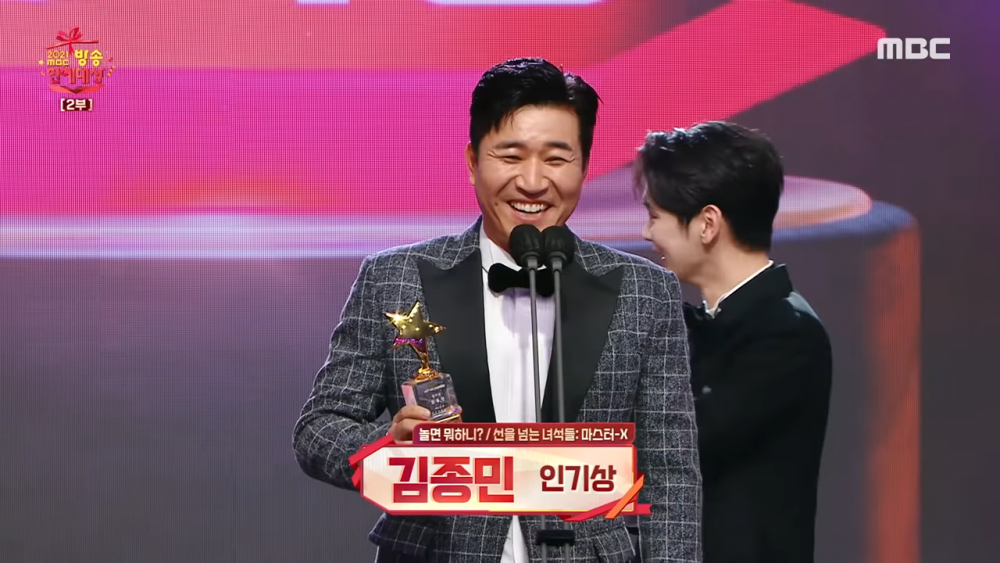 Dara was the first to deliver her acceptance speech and shared that she had not expected to win the award this night. She shared her gratitude and shouted out a message of joy to her mom. Dara revealed that although she won many awards with 2NE1 this is the first award she won after promoting alone.
Key also shared this is his first time winning an award as an entertainer alone. He shared his gratitude toward MBC for giving him such a great award and thanked all the staff members, production team, and cast of 'I Live Alone.'
Kim Jong Min came up to the stage and made everyone laugh by saying, "I know these two are popular...but I was so surprised..." and shared that this was his first time receiving a popularity award.

The three individuals were deemed as the key members of these shows and improved the show with their charms.