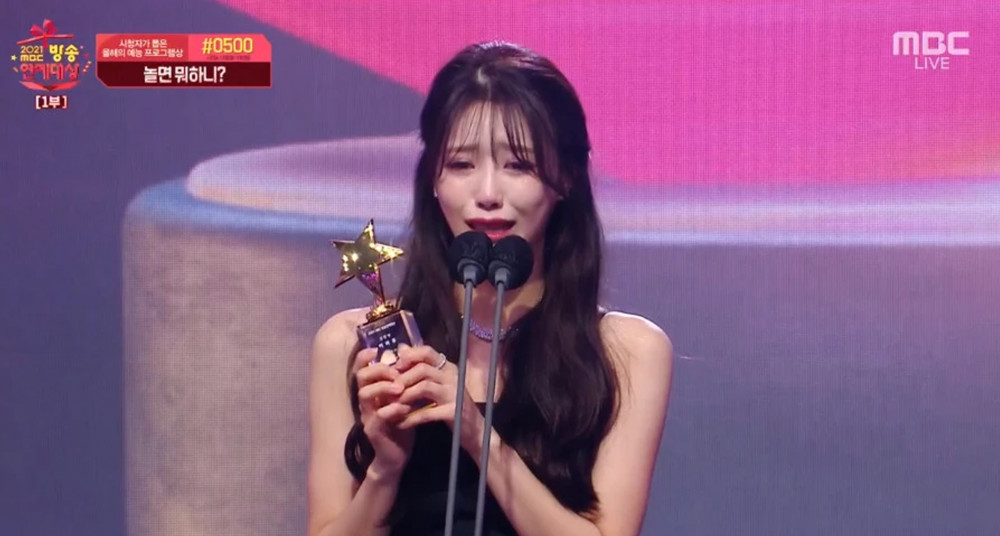 On December 29 at 8:40 PM, the '2021 Entertainment Awards' took place, where many celebrities made their way to the stage to accept this year's awards.
On this day, Lee Mi Joo shed tears of joy after taking home the Best Female Rookie award. She won the award for her contribution to MBC's 'Hang Out With Yoo.'
Lee Mi Joo burst into tears as soon as her name was called. Even after making her way to the stage, she was not able to stop her crying and bowed her head for a while as she tried to calm down.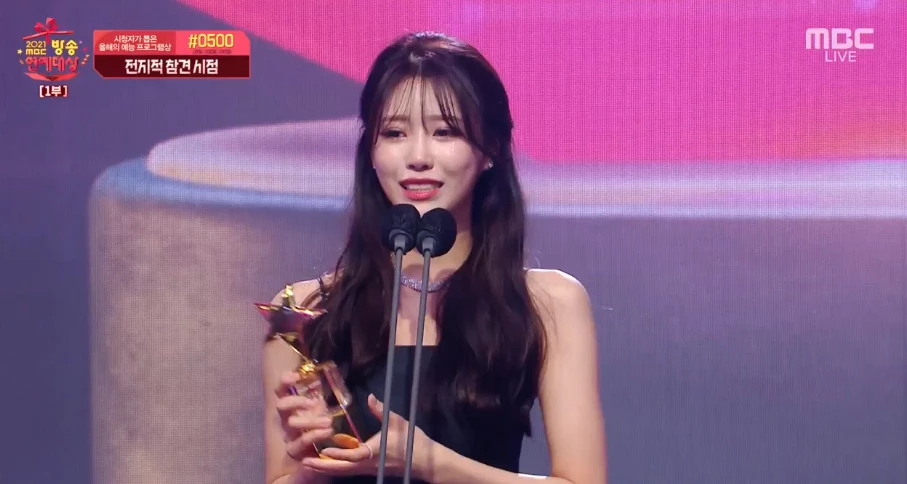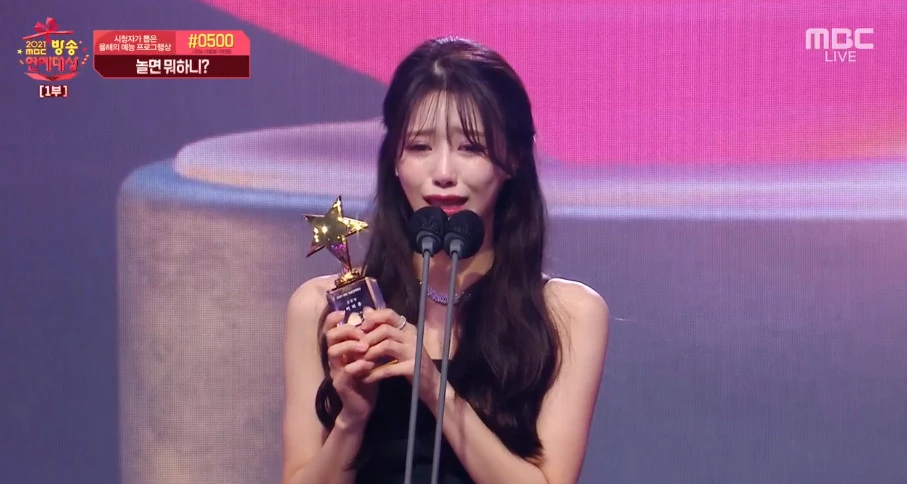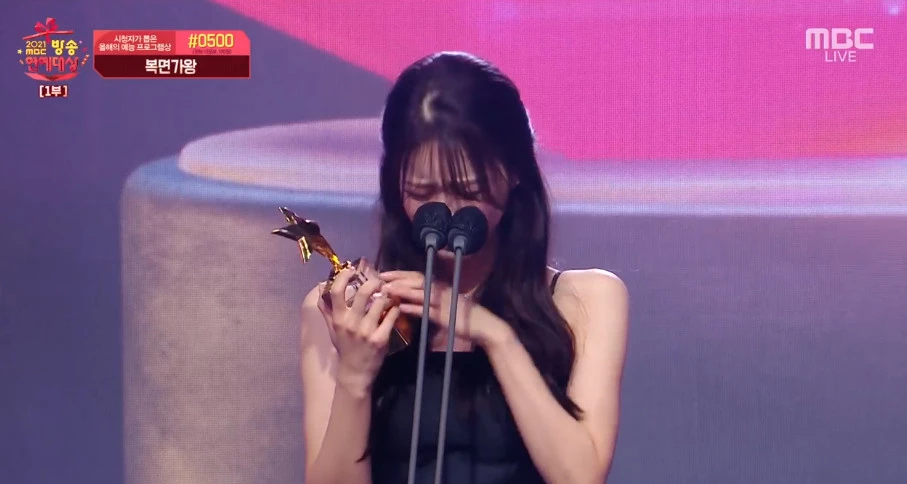 After, the singer thanked the producers of 'Hang Out With Yoo' and also shared her gratitude towards Yoo Jae Suk. In fact, Yoo Jae Suk had encouraged Lee Mi Joo even before the award ceremony that she would get the rookie award this year.

She continued to share her acceptance speech and once again shed tears as she thanked her friends and family. She made everyone laugh when she added, "I'm going to look ugly.." as she was not able to stop her crying.