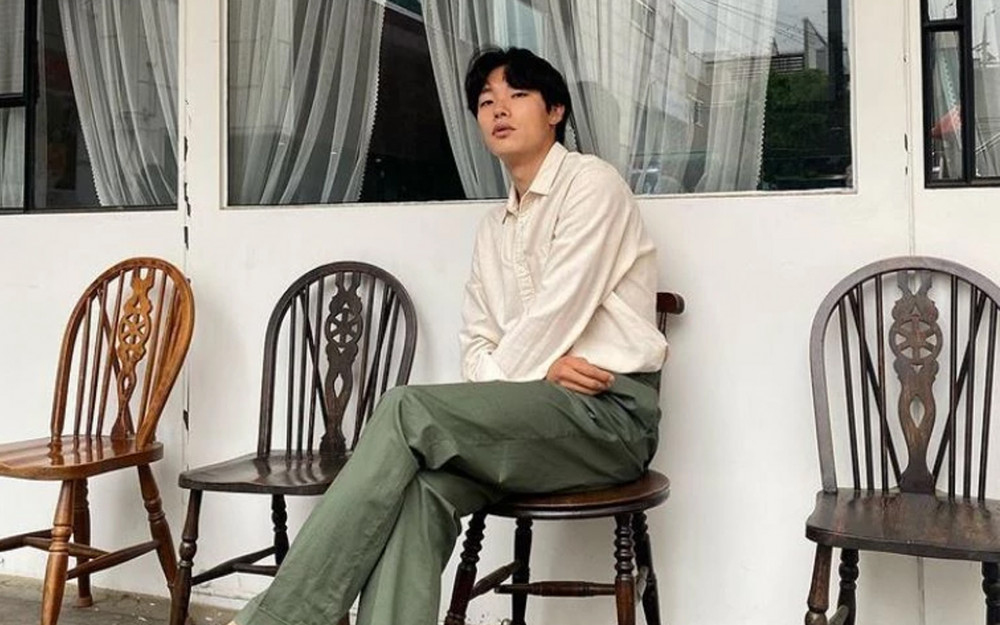 Ryu Joon Yeol recently gave one of his fans important dating advice.
On December 17, GQ Korea posted a video of an interview with the actor. In the video, Ryu Joon Yeol answers various questions from his fans, giving them advice on different things - from dating advice to driving tips.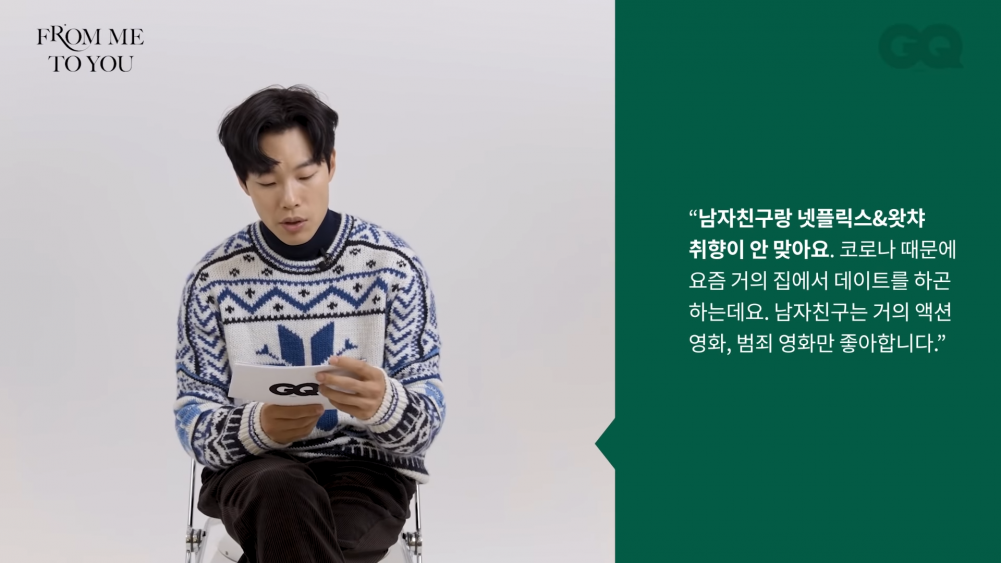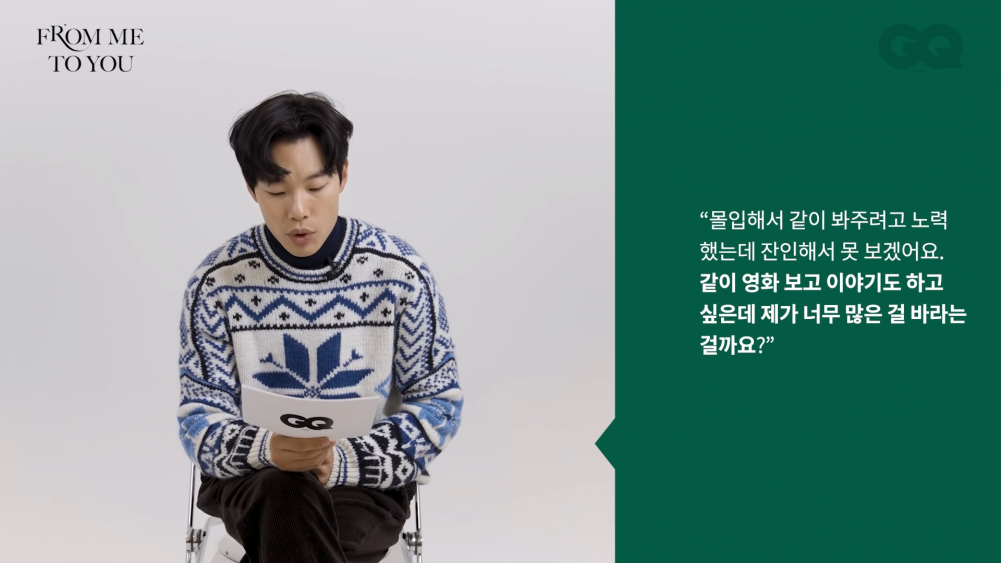 One fan asked, "My boyfriend and I have different preferences." The netizen explained, "My boyfriend and I have different preferences when it comes to Netflix and other OTT platforms. We usually enjoy our dates at home, but my boyfriend only likes action and crime movies." The fan continued to say, "I want to watch something with him, so we can talk about it later. Is this too much to ask?"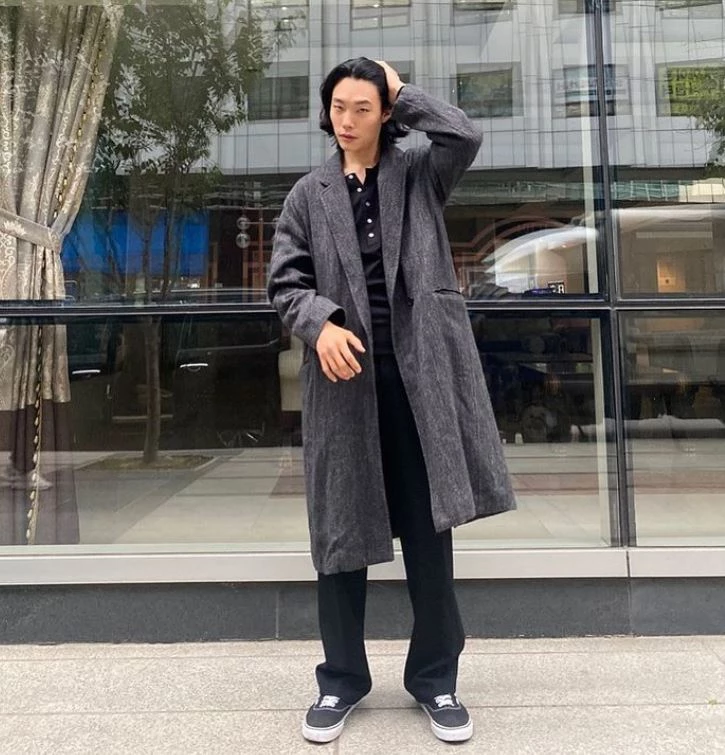 Ryu Joon Yeol began by explaining, "When you want to date, you have to ultimately give up something." He continued to explain, "Not only dating, but when two people try to do something together, you both can't just talk only about yourselves."

Ryu Joon Yeol then went on to give a piece of realistic advice, saying, "There can't be something like soulmate or perfect match for each other. Because you are you and your boyfriend is your boyfriend."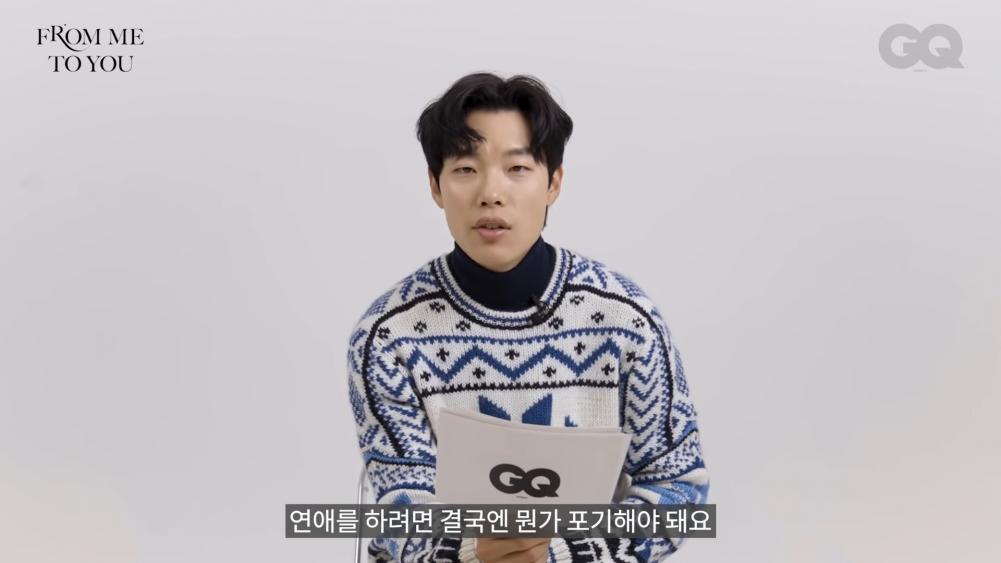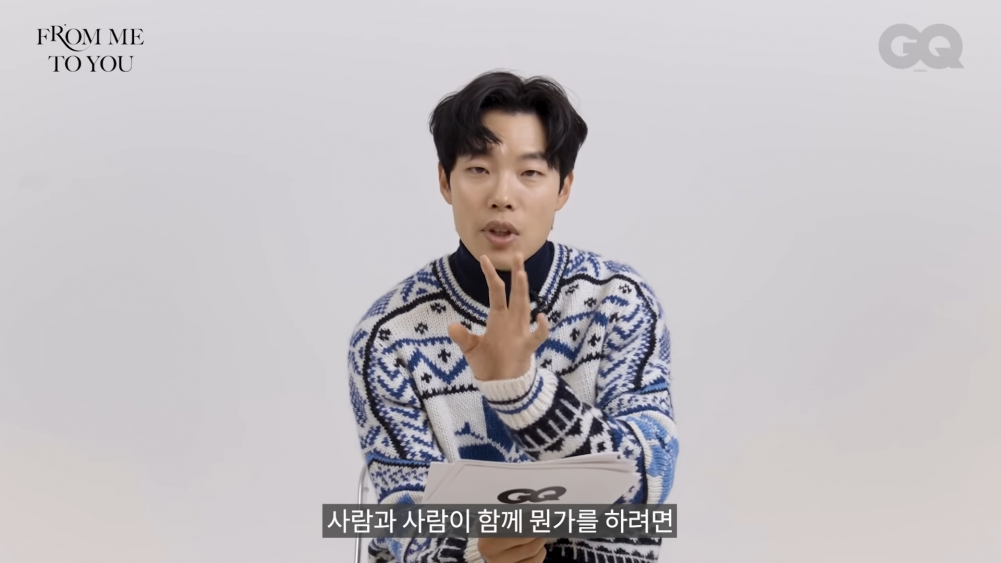 The actor further explained, "Of course, there are people that may be similar to you, but you can't be the same as someone else." Ryu Joon Yeol then advised that the fan begins to watch action or crime movies with her boyfriend and later they can compromise to watch something she like too.
Meanwhile, Ryu Joon Yeol has been dating Girl's Day member Hyeri since 2015 after they met while filming 'Reply 1988' together. The two have been seen going on dates and are continuing to grow their love for each other.