Imagine dancing to your favorite K-Pop song and getting feedback from real K-Pop idols! Instead of daydreaming about their dance debut, fans made their dreams a reality at the 2021 K-Pop Cover Dance Festival. The world finals were held on November 20 at the KCDF special stage and features a huge number of K-Pop fans and their ultra-impressive choreography routines! A fan favorite, the 2021 K-Pop Cover Dance Festival is a festival for K-Pop fans by K-Pop fans and is an event where any fan can return a hero!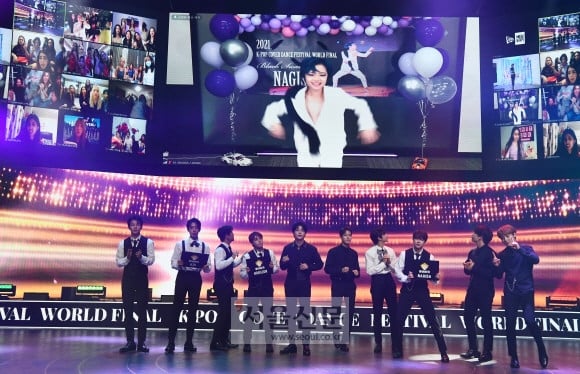 This festival was created in Seoul, Korea, and has been well-known as a household name. This year, the boy group, Golden Child, was a special judge for the competition, and they even danced to a K-Pop medley with contestants they met online from all over the world.
This year marks the 11th K-Pop Cover Dance Festival, and a whopping 13 teams from 13 countries competed for the grand prize number 1 spot. To be COVID-conscious, fans competed online without face-to-face contact. Of these 13, "KOI" from the USA, "Horizon" from Australia, and "Nagisa" from Japan are the co-winners from this year's competition.

Hosted by Seoul Shimbun Daily and sponsored by Korean Cultural Center, Seoul Metropolitan Government, Korea Entertainment Producer's Association, Federation of Korean Music Performers, Seoul Tourism Organization, New Era, allkpop, and more, this is the competition for K-Pop fans who love dance. The K-Pop Cover Dance Festival is the only place a K-Pop fan can enter a fan and leave a hero.
See for yourself what makes this festival a fan favorite from this year's competition highlights in the video below: