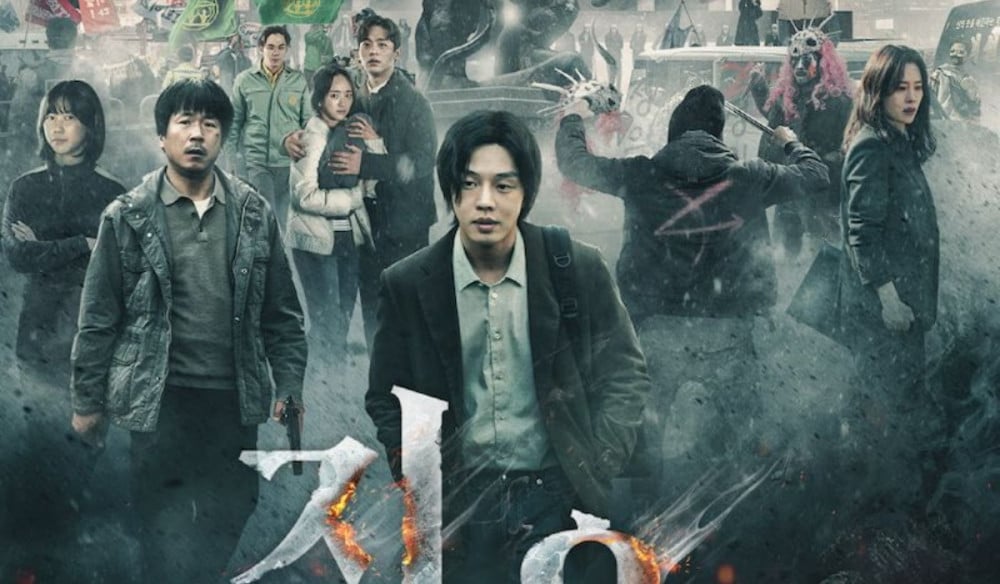 A new Korean drama series 'Hellbound' has been launched on Netflix.

On November 19th, the new supernatural dystopian Korean drama was released on Netflix. Based on 'Train to Busan' and 'Peninsula' director Yeon Sang Ho's original webtoon of the same name, the drama adaptation of 'Hellbound' stars Yoo Ah In, Park Jung Min, Kim Hyun Joo, and Won Jin Ah.
'Hellbound' takes place where unearthly beings suddenly appear and deliver condemnations to hell. This chaos births a religious group founded on the idea of divine justice, while there are a few who attempt to dig deeper and find out the truth behind the case.
Korean netizens shared their thoughts on the series: "I couldn't stop the series after I started. The show definitely gives a lot to think about."
"It gets better. The pacing was a little slow at first so I almost stopped watching but I'm glad I didn't."
"Personally, I find this more interesting than 'Squid Game'. It was so intense I couldn't take my eyes off of it."
"For me, it was the opposite. 'Squid Game' was more entertaining."
"I liked the message and the performances in the show as well."
"The webtoon itself faced a lot of mixed reactions so I'm not surprised lol"
"I thought the latter part of the series was a little loose. But I do want to see the next season."
"Idk it was not my cup of tea. I hated the crappy computer graphics."
"This series is a definitely well-made series. Much better than 'Squid Game' IMO."
Will you watch 'Hellbound'?