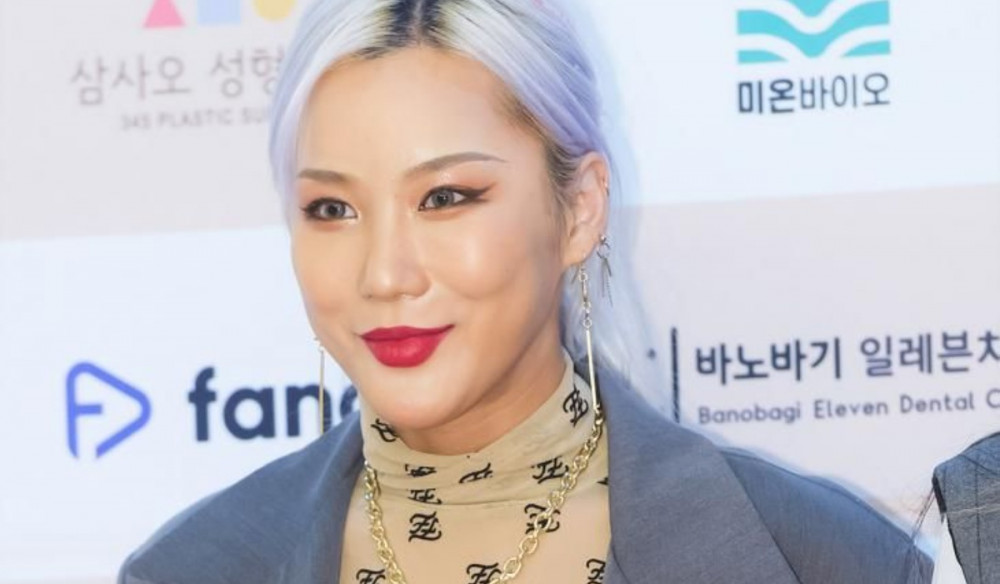 'Street Woman Fighter' dancer ZSun, from the crew 'Coca N Butter', has been accused of mistreating her junior dancer. ZSun denied allegations of abuse but the initial accuser has now spoken up with additional details.
On November 19th, one netizen on an online community forum created a post titled, "I will be exposing 'Street Woman Fighter' ZSun". The netizen claimed to be a past student of ZSun, and wrote she was treated as if she was a servant of ZSun when they traveled to Jamaica to learn new choreography. Some of the accusations included she had to wash ZSun's dirty laundry including underwear, had to give her a massage at night, and she even had to clean up ZSun's pubic hair left in the bathroom.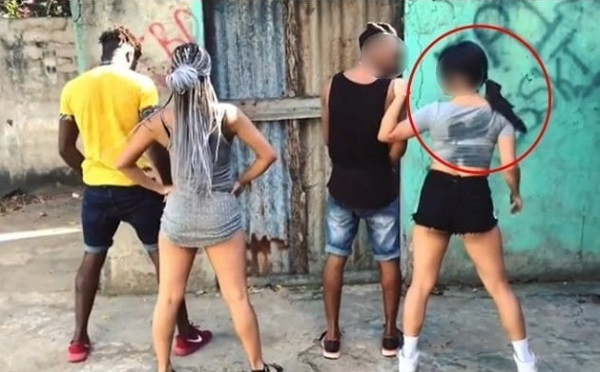 Following the controversy, ZSun took to her Instagram denying all allegations except allegations related to her then-boyfriend. Another netizen claiming to be ZSun's past student stepped up in defense of the dancer as well.
ZSun wrote: "Hello this is ZSun. First of all, I apologize for causing a scene. After reading the post about me, I've been thinking a lot. There were many different points than what I remember but I tried my best to empathize with what my once pupil and colleague would've felt in a foreign country.
Before I disclose my stance, I thought as a teacher and an older person I should first apologize to her for hurting her. I didn't want to pressure her so I've notified her acquaintances to reach out to me.
But I was afraid I'd be blamed for what I didn't do in the meantime and I didn't want to hurt 'Street Woman Fighter', my crewmates, and my fans, so I'm writing this statement.
I apologize to the friend who traveled to Jamaica with me in 2018. I am sorry for not thinking in her shoes and showing her some of the less respectable behavior as a teacher.

But I want to set the facts straight in her post. We agreed upon our separate responsibility before we departed. I was in charge of general duties such as translating and reserving while she was in charge of household chores including laundry. If she had spoken up, I would have noticed but I thought everything was okay because she didn't say anything.

Back then, I didn't realize how hard it would have been for her to speak up against her teacher. I should have taken better care of her but I'm sorry I didn't and hurt her at the end of the day. The massage part was reciprocal. We took turns giving each other massages, not that I forced her to do so.

It's also not true that I cut her hair because I was bored. She first said she wanted to get a haircut. I told her that although I'm not very good at it, I could give her one as I'm used to trimming my own hair. She said yes and I had to use a generic scissor because we didn't have hair-cutting shears. I asked her if she had any particular style in her mind which she replied I could do whatever I want. After cutting her hair, I took a picture of her hair to show her and told her that I might have messed up her hair. (The picture shown in the accusatory post) She said it was okay multiple times so I thought it really was fine.

I understand this may be uncomfortable, but I always get my private parts waxed professionally. It's a blatant lie that I made her clean up my pubic hair in the bathroom. Back then I had locks so I didn't really have my hair in the sewer. I naturally started cleaning up the bathroom without saying anything whenever I went to take a shower as the shower was clogged with her hair.

It got late after we finished learning the choreography and partying. It was far from there to our house so my friend offered his place as he thought it was dangerous for two women to travel that far at night. I asked her multiple times if it was okay for us to stay at his place. After the night, I suggested we could go back to our place but she said it was okay to stay there.

He had a big family living in the house so it was much more spacious than our reserved place so I was able to have a personal space. So I wasn't aware that she was in danger until I read her post. I really want to say sorry to her for leaving herself alone when she would have been so scared.

We both managed our living expenses. We kept our money in the safe for security reasons and took out just the needed amount whenever we went out. I never took money from her.

While traveling we agreed to do the dolphin excursion and I realized we were short on our funds due to our misunderstanding. I told her we could borrow from the crewmates in Korea and she left to make phone calls. I didn't think she would've called her mother. Later I realized she borrowed the money from her mother so I apologized. I paid back the borrowed money at the airport once we returned to Korea.

I believe the teacher-student relationship would have made her hard to speak up. I had to say things I didn't want to do and she had to listen when she didn't want to. I understand she couldn't brush off even the jokes that I told her. However, I didn't mistreat her, swear at her, or scold her without any reason.

Once again, sorry for causing a scene. I will reflect upon myself to become a more mature person and a dancer. "

However, the initial accuser wrote once again refuting the denial and another netizen's post defending ZSun with even more details. She said it took her a while to realize ZSun had uploaded the above statement on her Instagram because ZSun blocked her on Instagram.
Meanwhile, Jet Sun is currently preparing to perform at the 'Street Woman Fighter On The Stage' concert tour, which will be held from November 20 through December 25.