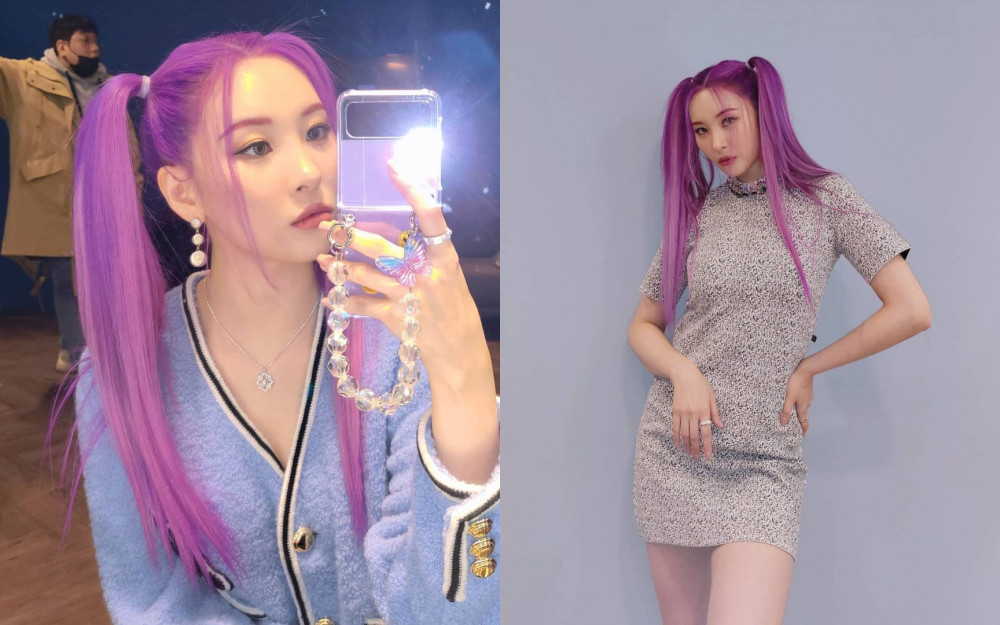 Sunmi showed off her charms through her social media as she rocked new spunky hair color.

On November 16, Sunmi posted a series of photos on her Instagram showing off her new beautiful and eye-catching locks. In the photos, Sunmi was seen with long purple hair tied as high pigtails.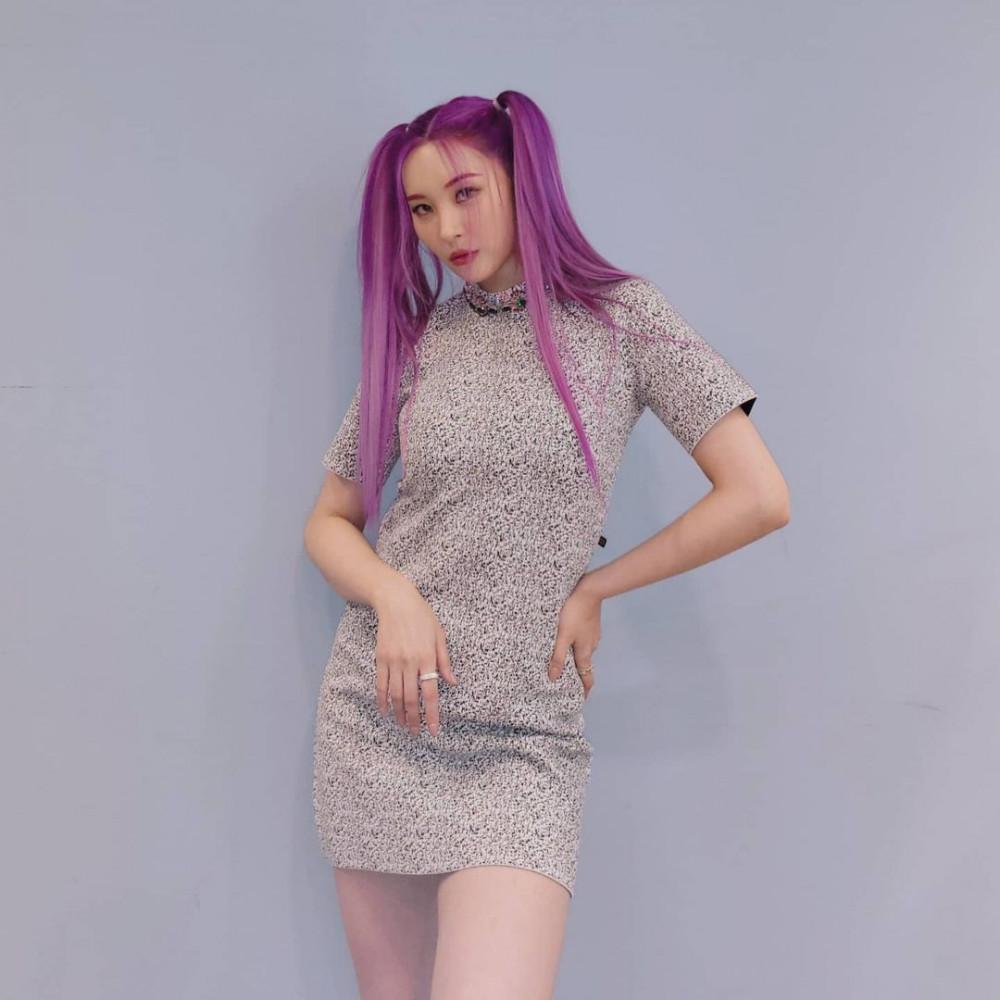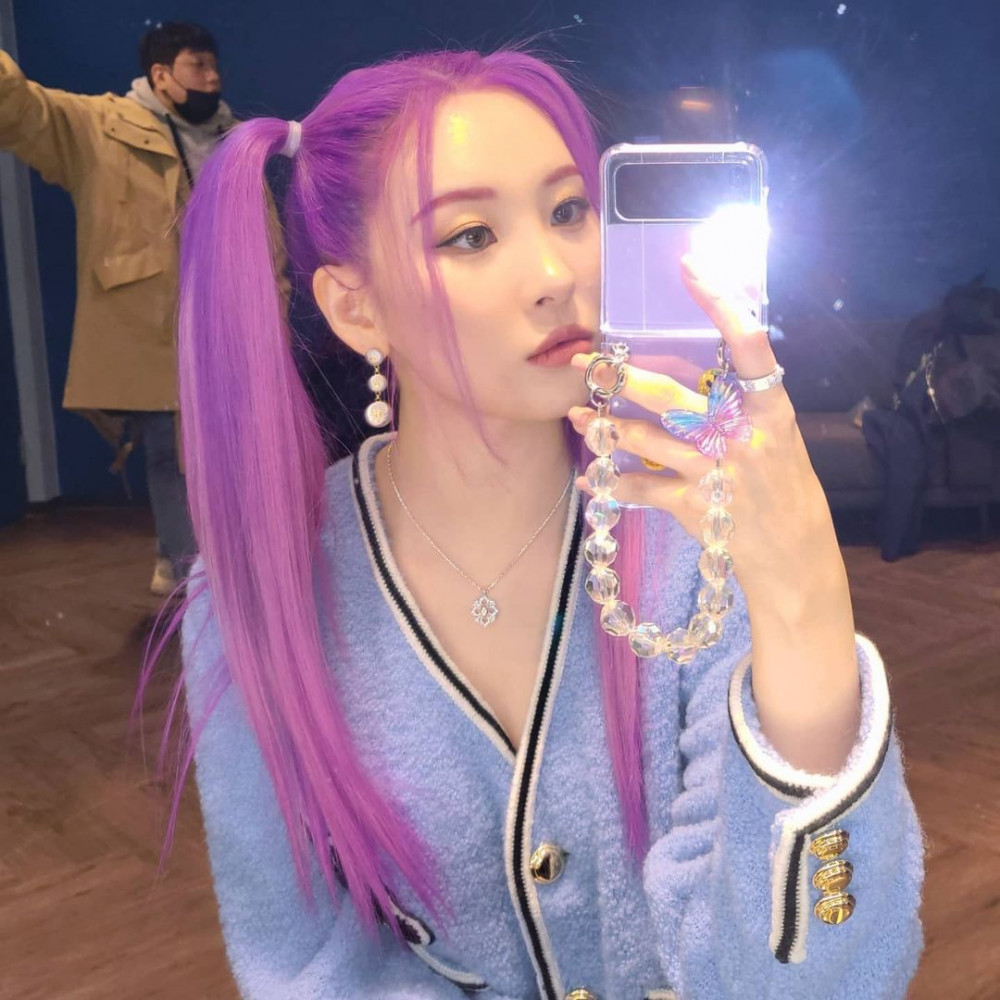 Her purple hair further highlighted her porcelain skin and glowing completion. After seeing the photos, netizens and fans alike commented, "She looks so beautiful," "She looks like an anime character," "The pigtails look perfect with that hair color," and "Sunmi looks so cute in her new hair color."

Meanwhile, Sunmi will be returning to broadcast as a judge on the JTBC program 'Sing Again 2,' which will air on December 6.