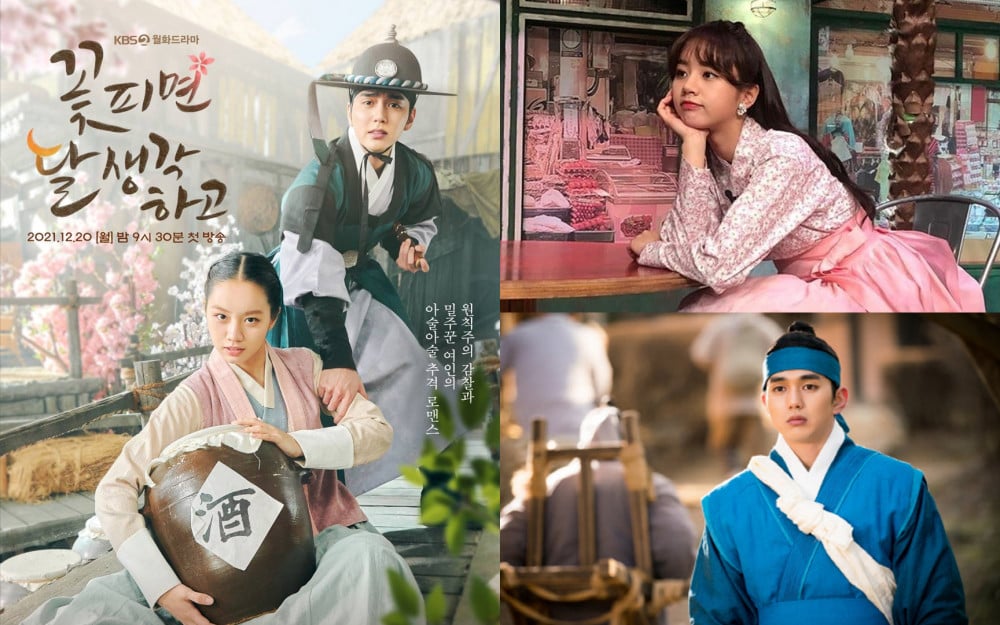 The upcoming drama 'When Flowers Bloom, I Think of the Moon' released a colorful and comical poster featuring the lead actors Hyeri and Yoo Seung Ho. The teaser showed the leisurely facial expression of Hyeri and the antsy facial expression of Yoo Seung Ho, heralding the beginning of an "assured comical chase romance."
'When Flowers Bloom, I Think of the Moon' is the KBS 2TV drama that will air on December 20 following the drama 'The King's Affection.' The drama will show the love story between two polar opposite individuals, Judicial Inspector Nam Young (played by Yoo Seung Ho) and the moonshine lady Kang Ro Seo (played by Hyeri).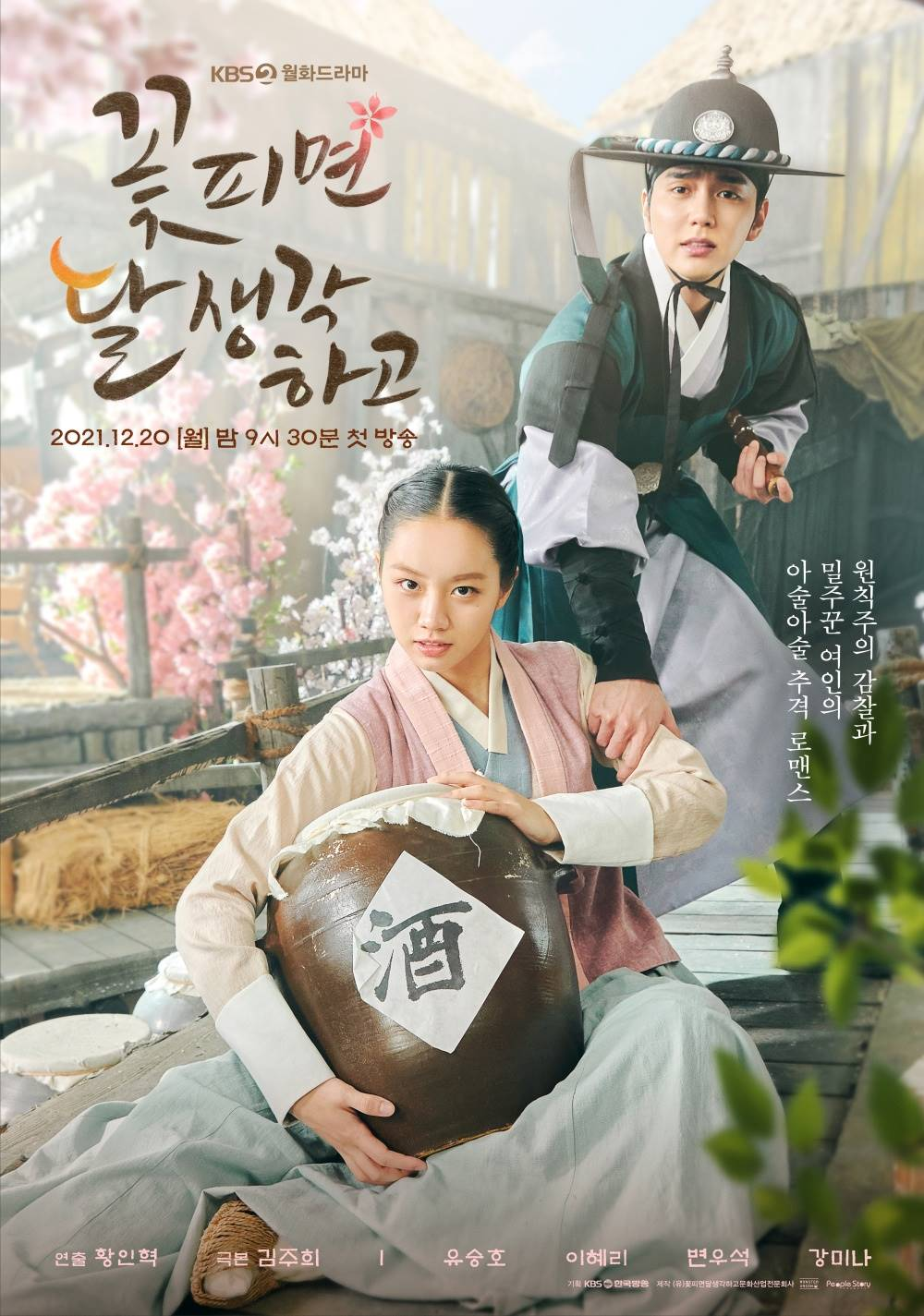 This romance chase will be between the woman who tries to change her life by brewing alcohol and a principled inspector who cracks down on moonshine in the era during the strongest prohibition in history.

In the comical poster that was just released, Nam Young is seen chasing Kang Ro Seo while she holds a jar of moonshine. Many fans are looking forward to the on-screen chemistry between Hyeri and Yoo Seung Ho in this upcoming fusion historical drama.