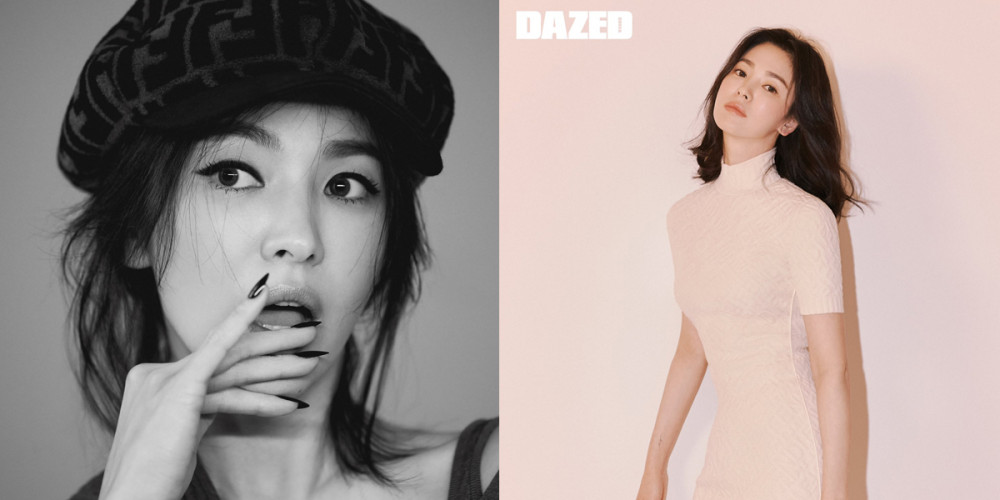 Actress Song Hye Kyo of the brand new SBS drama series 'Now, We Are Breaking Up' was featured as the cover star for a special winter edition of 'Dazed' magazine!
During this pictorial and interview, Song Hye Kyo discussed her role as a woman working in the fashion industry in 'Now, We Are Breaking Up'. She began, "As an actress myself, my career was never far off from the world of fashion in the first place. But now that I've had the experience of witnessing what goes on in a fashion and clothing design company through my character, I have to say that I was surprised."
She continued, "I realized that the industry is so fiercely competitive, it's a war zone where every moment of every second counts. I think the viewers will also find it entertaining to see just how much work happens before the clothes that we wear on a daily basis are put out into the world."
Song Hye Kyo also stated that was content with her decision to work on 'Now, We Are Breaking Up' as her next project after entering her forties, and described the growth that she has undergone as an actress through the years in detail in the 'Dazed' magazine interview.
Check out some preview cuts of Song Hye Kyo for 'Dazed', below! Her new SBS series 'Now, We Are Breaking Up' premieres later this week on November 12 at 10 PM KST!