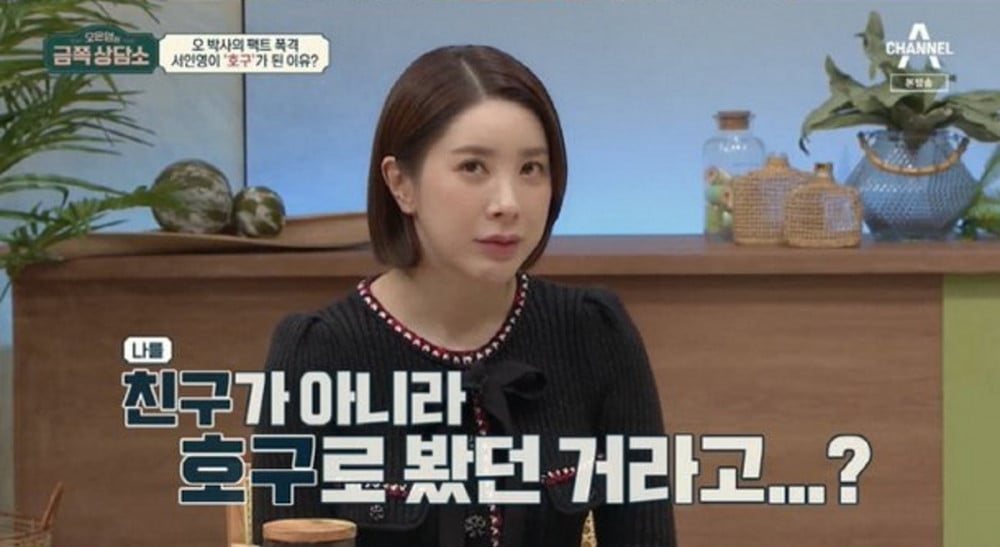 Seo In Young opened up about experiencing multiple betrayals by those she considered friends.

On the November 12th episode of 'Gold Nugget Counseling Center', Seo In Young revealed, "I like having friends, but it became a problem. When I went shopping, I would buy things for my friends too. Later on, they would say things like, 'Who does she think she is? Is she buying this for me because she thinks she's better than me?'"

The singer continued, "The friends would then wear the clothes and bags I bought them to blind dates, and they would never come back to me." She also recalled another story from her past, saying, "One day, I was called over to pay a bill for their drinks, but later on I heard from another friend that they were talking badly about me. I didn't believe it until I heard it from them personally. I asked my friends, and they said, 'Did that person say they didn't talk badly about you too?' It was a friend I had since middle school, so it hurt a lot."

When asked why she thinks she had such friends, Seo In Young said, "I think I'm also responsible. I get lonely a lot, and I think my friends know that."

In related news, Seo In Young also discussed rumors she fought with rapper Jessi.