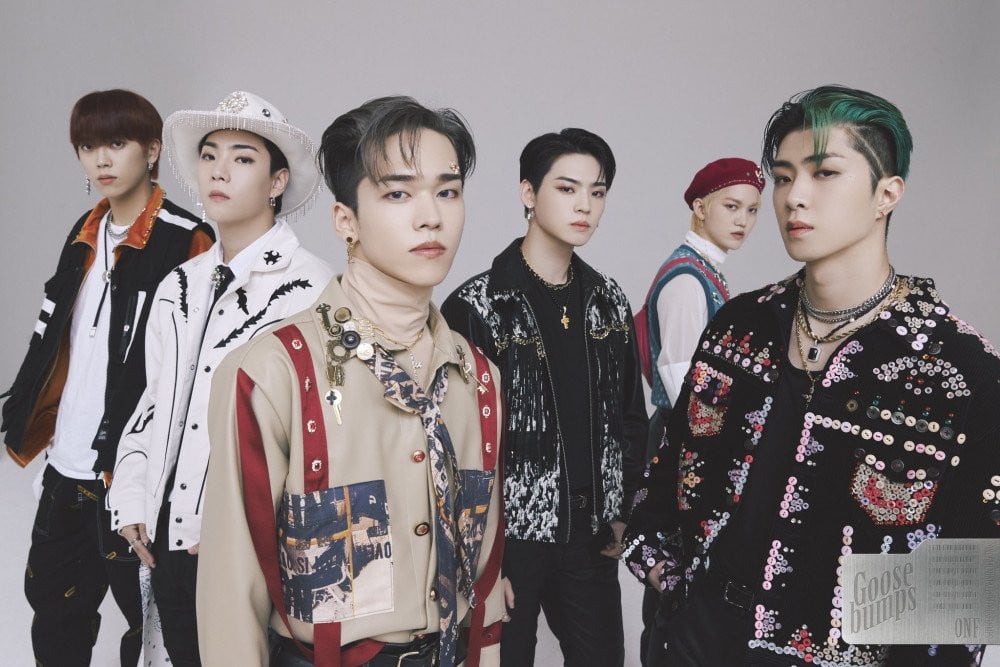 ONF has now revealed some of the lyrics of their upcoming title song "Goosebumps."

On November 26 at midnight KST, the boys dropped a lyrics spoiler for their comeback title track "Goosebumps". The lyrics read "Goosebumps, Goosebumps Deep in my blood, Goosebumps Feeling agitated, Goosebumps A close call, Heartstopping feeling refreshes me, Whistle, Whistle this melody to break this spell"
ONF's 'Goosebumps' is reported to feature a total of 5 tracks including the title song "Goosebumps", "Whistle", "Alarm", "Fat and Sugar", and "Show Must Go On".
Meanwhile, 'Goosebumps' is set to drop on December 3 at 6 PM KST.