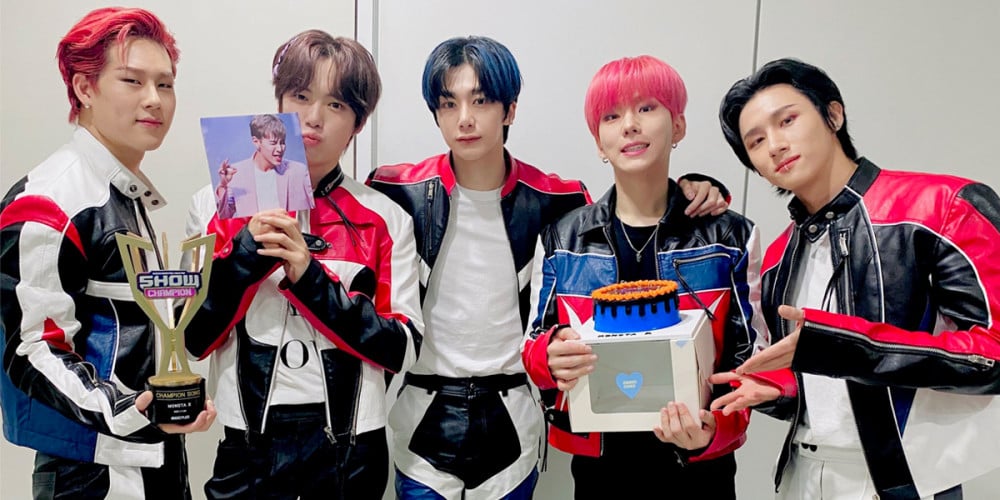 MONSTA X have officially racked up their 2nd trophy with their latest comeback title track, "Rush Hour"!
On the November 24 broadcast of MBC every1's 'Show Champion', MONSTA X's "Rush Hour" competed against TWICE's "Scientist", Jeon So Mi's "XOXO", Younha's "Stardust", and ONEUS's "Luna" for the title of this week's 'Champion Song'. In the end, MONSTA X clenched the win!
This marks the group's 2nd #1 win on a music program following their 10th mini album comeback, after also claiming the winner's trophy on this week's broadcast of SBS MTV's 'The Show'.
Congratulations to MONSTA X! Check out the group's thrilling "Rush Hour" comeback stage, below!