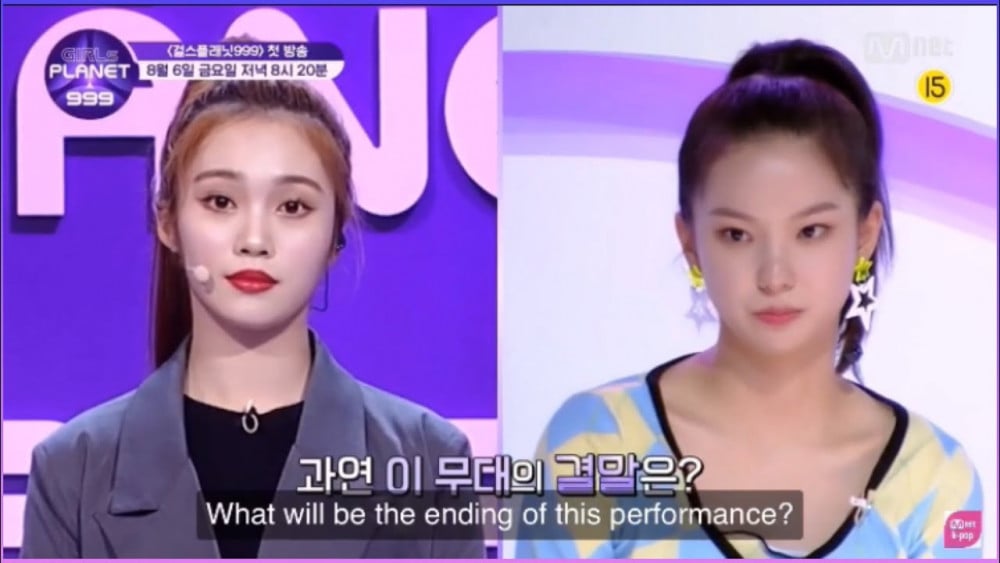 Fu Yaning, the former trainee on Mnet's Girls Planet 999, revealed in a recent interview that her "diss" on the show was entirely scripted.

Back on July 30th, Mnet revealed a preview clip for the August 6th episode of 'Girls Planet 999', which showed a contestant Fu Yaning was suddenly asked to "say a word" to CLC's Yujin, a veteran K-Pop idol contestant participating in the show. Fu Yaning then went on to diss Yujin right in front of her face as she went to rap, "We go up! But you don't."
Back then, netizens criticized Mnet for the same old tactics, yet they also created buzz by sharing facial expressions of the show's mentors following the trainee's rude remarks.

However, Fu Yaning stepped up for herself in the recent interview. According to the revealed interview snippet, she claims that the staff of the show made her say the words that brought up the famous "We Go Up" controversy from the first episode of the show.
She also says Mnet edited to make the situation and atmosphere worse while Yujin and Fu Yaning maintained a good relationship throughout the show in reality.