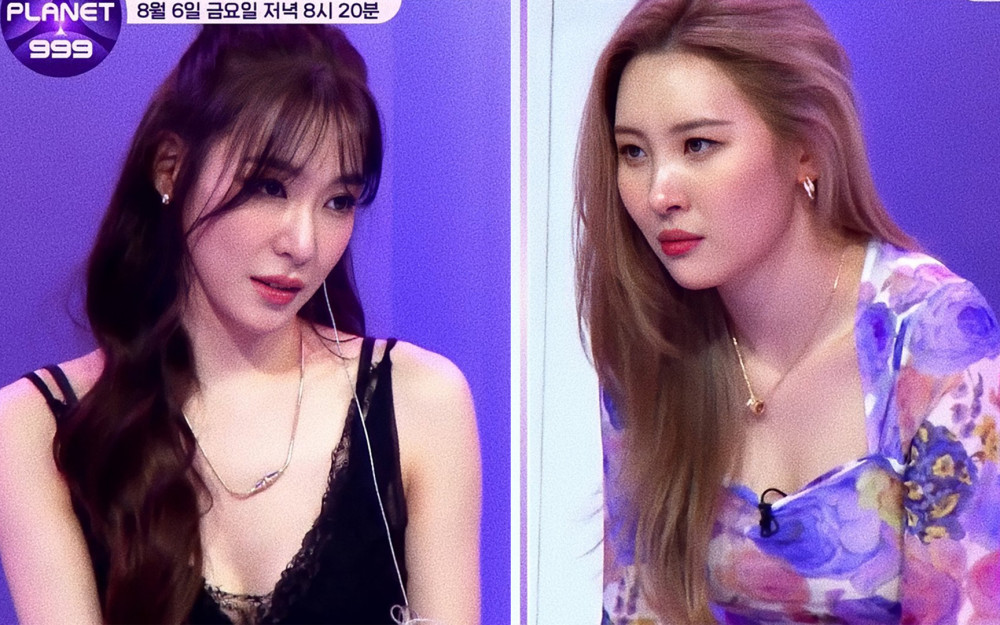 In addition to netizens being furious over Mnet's unchanging strategy of creating a buzz on the show 'Girls Planet 999' by having one trainee insult a veteran idol member, Tiffany and Sunmi were also clearly angered by the trainee's attitude.
Earlier on July 30, Mnet revealed a preview clip for the upcoming premiere of 'Girls Planet 999', airing next week on August 6 at 8:20 PM KST. In the preview, a contestant from the C-group (Chinese group) is suddenly asked to "say a word" to CLC's Yujin, a veteran K-Pop idol contestant participating in the show.
The trainee then went on to diss Yujin right in front of her face as she went to rap, "We go up! But you don't." As soon as the trainee as those words, Tiffany's and Sunmi's smiles disappeared from their faces. With netizens criticizing Mnet for the same old tactics, netizens took notice of the show's mentors also being disturbed by the trainee's rude remarks.